'Sister Wives': Kody and Meri Brown Admit They 'Stopped Dating' Completely
Kody Brown of TLC's Sister Wives and his first wife, Meri Brown, have struggled in their marriage for years. On the most recent season of Sister Wives, Kody and Meri have been more candid than ever before about their marital troubles. In a recent Us Weekly sneak peek of the upcoming episode of Sister Wives, the polygamous couple revealed that they don't even spend time together anymore.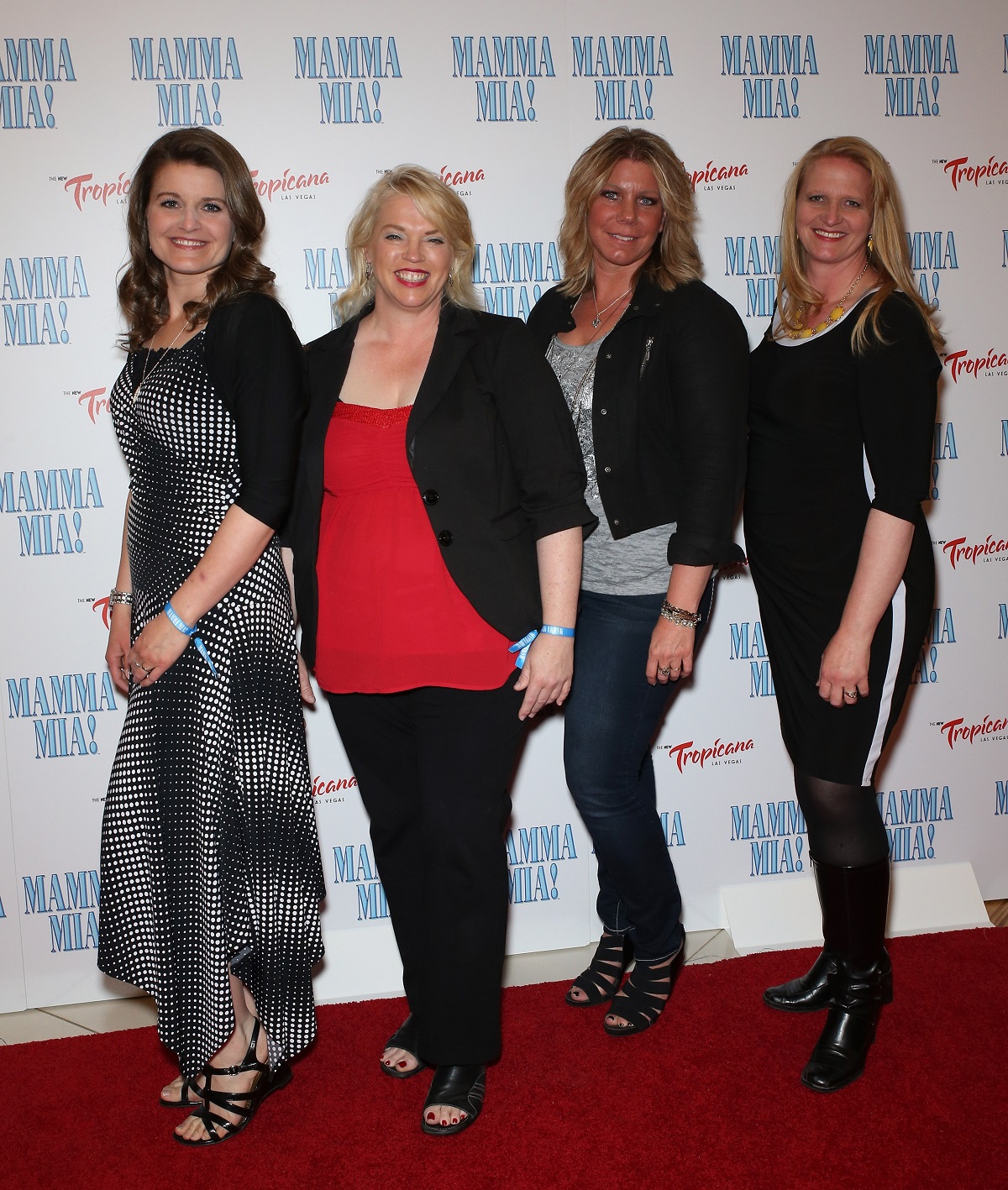 Meri Brown said she felt 'really, really lonely'
In the recent Sister Wives preview, Kody's first wife reflected on her loneliness as the COVID-19 pandemic set in. As the Brown family decided what to do and where to quarantine, Meri admitted that she felt isolated and alone a lot of the time.
"They say that a person needs four hugs a day just to survive," Meri reflected. "I love hugs and touch from the appropriate person, and when you don't have that, it feels really, really lonely."
While Meri knew she wanted a deeper relationship with Kody, she wasn't about to push him in any direction. Instead, she put the ball in his court.
"I'm really careful about pushing Kody, because I don't want him to feel like I'm being demanding or pushy or anything like that," the 50-year-old mom said.
Kody's first wife said her husband spends most of his time with her sister wives
As for whether Kody and Meri would be spending time at her house in Flagstaff during quarantine, Meri was frank about the fact that she didn't think they'd spend much time together at all.
"I don't know what Kody is gonna be doing after the two weeks of quarantine…He doesn't typically come to my house very often," Kody's first wife told Sister Wives producers, adding that he might come over just to see their daughter, Mariah Brown, who was in town with her future wife, Audrey Kriss.
Instead, Meri said Kody would likely hole up with his other three wives – Janelle, Christine, and Robyn Brown.
"He basically is just going to be going between Janelle and Christine and Robyn," the Sister Wives star said bluntly. "That's typically what he does. I'm just calling it like it is."
RELATED: 'Sister Wives': Kody Reveals Why It Was So Easy for Him to Accept Mariah's Sexual Orientation
Kody Brown admitted he and his first wife 'quit dating'
For his part, Kody – who has described his relationship with Meri as "separated" and "estranged" – didn't disagree with his wife at all. He said their relationship was essentially nonexistent and completely platonic at this point.
"There's just been nothing going on between me and Meri," Kody said in the Sister Wives preview. "She interacts with the family for the holidays and birthdays. We get together once in a while."
As for why Kody and Meri ultimately stopped spending time together, he said that was his decision.
"I see Meri once in a blue moon," the Sister Wives star and dad of 18 admitted. "But we quit dating. That's just probably because I quit calling her to say, 'Let's go do something.'"
Kody has been open in recent episodes and interviews about the fact that he saw "no value" in his relationship with Meri. From the looks of Sister Wives Season 15 thus far, those feelings haven't changed much on his part.