'Sister Wives': Kody and Meri Don't See 'Value' in Their Relationship Anymore – 'I'm Not Carrying This Burden'
Kody Brown of TLC's Sister Wives and his first wife, Meri Brown, have been struggling in their marriage for years. Meri and Kody legally divorced in 2014 – despite remaining together spiritually, according to the principles of their fundamentalist Mormon beliefs – so Kody could legally marry his fourth wife, Robyn Brown, and adopt her three children from a previous marriage.
Around the same time, Meri had an emotional affair with a female online catfish, Jackie Overton, whom she believed was a man. Since then, Kody and Meri have revealed that they no longer spend the night together and consider themselves estranged. However, they are still husband and wife in their eyes.
In a new sneak peek for the upcoming Feb. 28 episode of Sister Wives, Kody and Meri reveal what's going on in their relationship today and where they stand.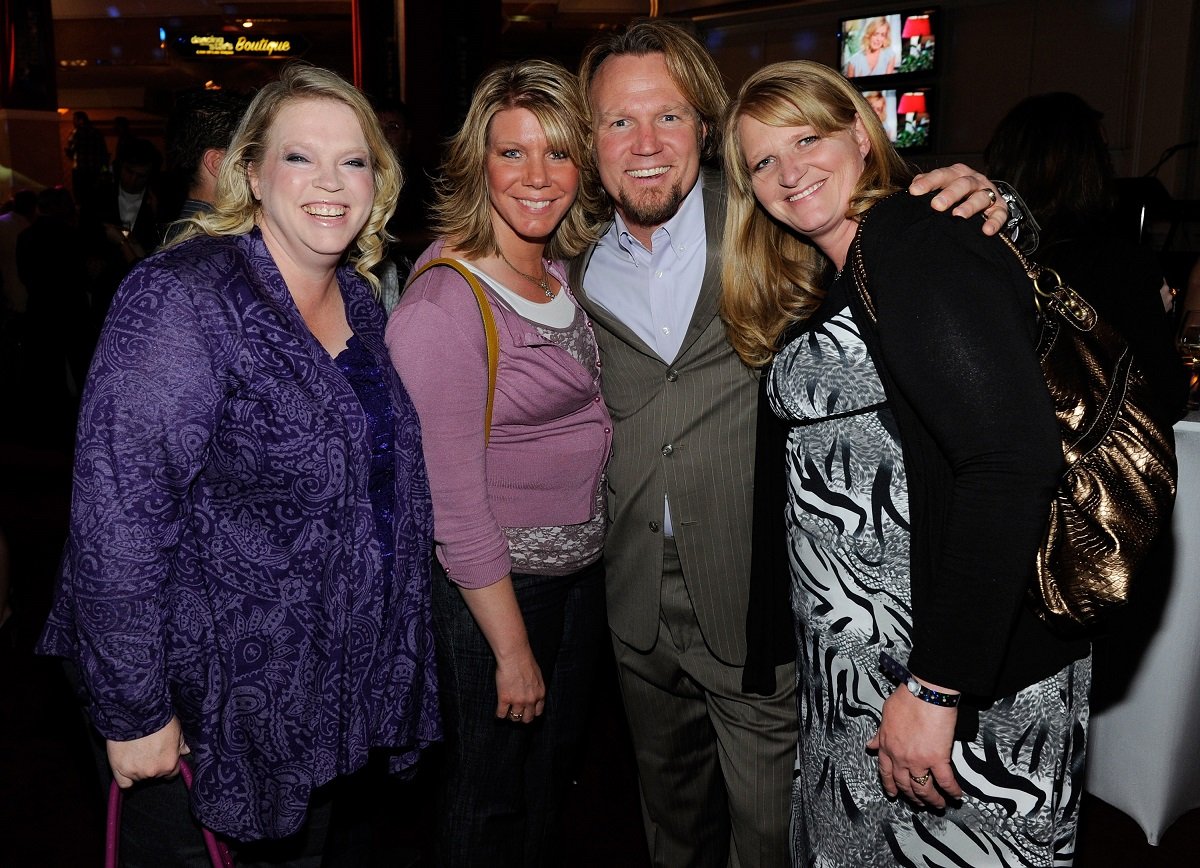 Kody and Meri are still 'struggling' in their marriage
TLC recently shared a preview clip from the upcoming Sister Wives episode on Instagram.
In the sneak peek, Kody's youngest wife, Robyn, tells TLC producers that Meri and Kody "don't need more misunderstandings or issues in their relationship." She says they're "already struggling" and can't afford any further problems.
Next, Meri and Kody look back on the last time they really hashed things out when it comes to their marriage of over 30 years. Last season on Sister Wives, they went back to Las Vegas to visit with their marriage therapist, Nancy.
During the infamous counseling session, Kody laid all his cards out on the table – even admitting he didn't feel like he and his first wife were married anymore. He also claimed that he didn't feel he knew what he was getting into when he and Meri tied the knot. Many Sister Wives fans took his statements as hints that he felt "tricked" into his marriage to Meri at a young age.
Meanwhile, Meri said at the time that she knew the relationship they once had was now "dead" and "over." Still, she wanted to move forward and had no intentions of leaving Kody.
RELATED: 'Sister Wives': What Is Meri Brown's Alleged Catfish Doing Now?
Kody admits he feels 'burdened' by his first wife's emotional needs
Kody reveals that his relationship with his first wife hasn't improved much, if at all, since their counseling session with Nancy. The pair is still estranged, and he considers himself separated from Meri.
"My relationship with Meri is, at best, just distant and amicable," a solemn-looking Kody says in the Sister Wives preview. He admits that he could "buck up" and try harder to improve their relationship, but he simply "isn't interested" anymore.
According to Kody, his reluctance to work on his marriage to Meri stems partly from the "burdens" he felt he had to take on for her over the years. He implies that she's selfish, especially when it comes to her emotions.
"For all of my marriage with Meri, I've felt like she unloads her emotions into a burden that I'm supposed to carry," Kody says. "I'm not carrying this burden, because there's no reason that I should."
RELATED: 'Sister Wives': Meri and Kody Brown's Therapist Calls Them Both 'Exceptionally Controlling People'
The 'Sister Wives' stars don't know what's coming next for their relationship
The Sister Wives patriarch goes on to say that he doesn't feel an emotional or moral obligation to put effort into his relationship with his first wife because he has three other wives as well. Kody also still has minor children with his other wives. Kody and Meri's only child, 25-year-old Mariah Brown, has been living on her own for several years.
"I haven't put effort into that relationship [with Meri] specifically because I have three other relationships that are rewarding and wholesome, and with children that need me, need to see me," Kody tells TLC producers.
As for Meri, she makes it clear that she's still interested in making things work. But she doesn't want to push her husband away by trying too hard.
"I'm really careful about pushing Kody because I don't want him to feel like I'm being demanding or pushy," the Sister Wives star says of her estrangement from Kody. "I feel like I've made it known to him enough where I want the relationship to go, even as far as just moving forward and starting to figure things out. It's best to leave the ball in his court."
But Kody doesn't seem to have much hope for a future with Meri.
"Neither of us see real value in the relationship – because if Meri and I wanted to be together, we would," he says, seeming to admit that he's not looking to improve their relationship much anytime soon.