'Sister Wives': Kody and Robyn Are Worried About Their Daughter 'Booty Dancing'
Kody Brown of TLC's Sister Wives and his four wives (Meri, Janelle, Christine, and Robyn Brown) are progressive in many ways, at least for a fundamentalist Mormon polygamous family.
However, they've always been fairly conservative when it comes to their modesty standards for their kids. In fact, it was one of the reasons they chose to move from Las Vegas to Flagstaff, Arizona, where they feel the atmosphere is a bit more toned-down and less racy.
In a new sneak peek for the Feb. 28 episode of Sister Wives, Kody and Robyn discuss their concerns about their 15-year-old daughter Breanna Brown's choice to join the dance team.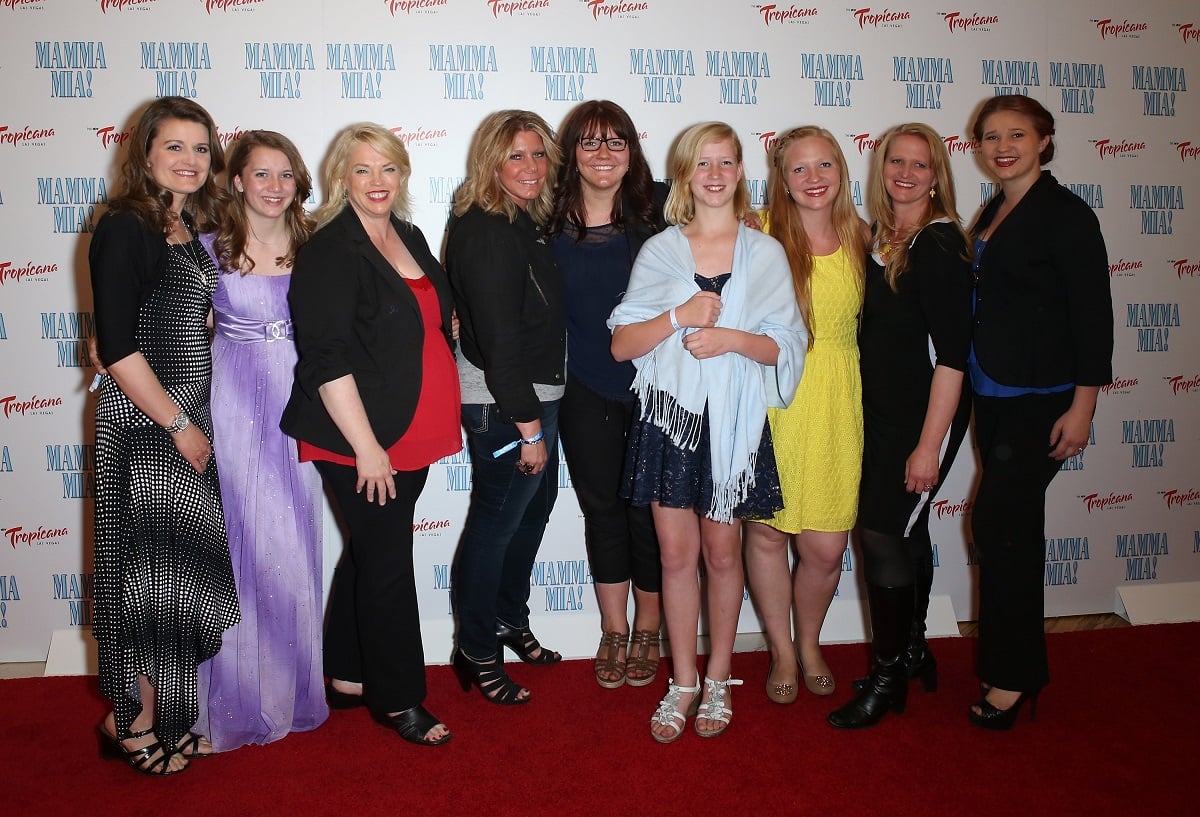 Kody Brown doesn't want Breanna to be in a 'booty dance club'
Kody and Robyn's daughter, Breanna, tells her parents she made the dance team at school in a new Sister Wives sneak peek on TLC's official Instagram.
While Kody congratulates his adopted teen daughter, he quickly adds that he "hopes it's not just a booty dance club."
His youngest wife assures him quickly, "It's not. I looked into it."
Kody doesn't seem convinced and continues to voice his concerns, but Robyn explains that she did her homework when it came to the team. They perform at the school games and other events. Breanna insists that it's a legitimate school sport – but not before jokingly performing a few seconds of an improvised "booty dance," only to have Robyn cut her off and scold her.
RELATED: 'Sister Wives': Fans Criticize the Browns' Businesses—'Stop Doing MLMs'
Robyn and Kody reflect on the cultural differences between Las Vegas and Utah
Robyn and Kody tell TLC producers that some of their concerns about their kids' dress and behavior stem from the differences between their home state of Utah and Las Vegas, where they were often shocked by local teens' clothing. They wanted to move to Arizona partly because they felt the culture in Flagstaff was more family-friendly.
"Utah was very conservative," Kody says. "We saw very wholesome things there. I want them to be wholesome here."
Robyn says she thinks that Flagstaff is similarly "wholesome," so she feels more comfortable allowing her kids to participate in school activities with their peers.
"Flagstaff is more like those values that we try to adhere to," the Sister Wives star explains.
Breanna continues to make her case, telling Kody the dance team uniform consists of long leggings and short sleeve shirts. Her older sister, Aurora Brown, says one of the teachers told her at the dance team audition told her there used to be some "shaking going on" in previous years. She assures Kody that the school and head coach put a stop to it.
"Well, listen, we've seen some booty dance clubs, and I don't want to see my daughter in that kind of club," Kody reiterates.
RELATED: 'Sister Wives': Meri and Kody Brown Seem to Have Very Different Ideas About Their Marriage
The 'Sister Wives' parents say they want their kids to have 'high standards' in terms of clothing and behavior
Kody and Robyn tell Sister Wives producers that they expect a lot from their kids in terms of their moral standards and modesty. They don't want them to succumb to peer pressure or behave in ways they consider inappropriate.
"There's a lot that we stress for the kids, for them to be moral, for them to have high standards, for them to be conservative in their value system," Robyn says.
"Conservative in their dress and modest in their dress," Kody clarifies.
So when it comes to the dance team, Robyn says she has a few concerns about the possible style.
"Is the dance team a fun dance team that has more appropriate dancing, or is it just, you're down on the floor with your butt in the air?" the Sister Wives star muses.
Kody goes on to explain that he doesn't want his daughters to feel pressured to participate in anything that makes them uncomfortable just to fit in.
"I'm just a dad protecting her from peer pressure if it goes that route," he says.
Still, Robyn says she isn't too worried. She assures Kody that she's "done her research" about the team. She reminds him that she can also pull Breanna out of the team at any time, which seems to appease her dad. The Sister Wives star also says she trusts Breanna and thinks she would probably quit of her own volition if anything got too scandalous.