'Sister Wives': Kody Brown Calls Fan a 'Jackwagon' While Live-Tweeting Show
Sister Wives fans aren't sure that Kody Brown should be granted unfettered access to social media. The reality television star and polygamist took to Twitter to live-tweet a recent episode of the show. When one fan left some negative comments about Brown's relationship with Robyn Brown compared to his other wives, Brown lashed out at the user. Meanwhile, fans seem convinced that there's favoritism when it comes to Robyn Brown and the Sister Wives family.
'Sister Wives' star Kody Brown lashes out at Twitter user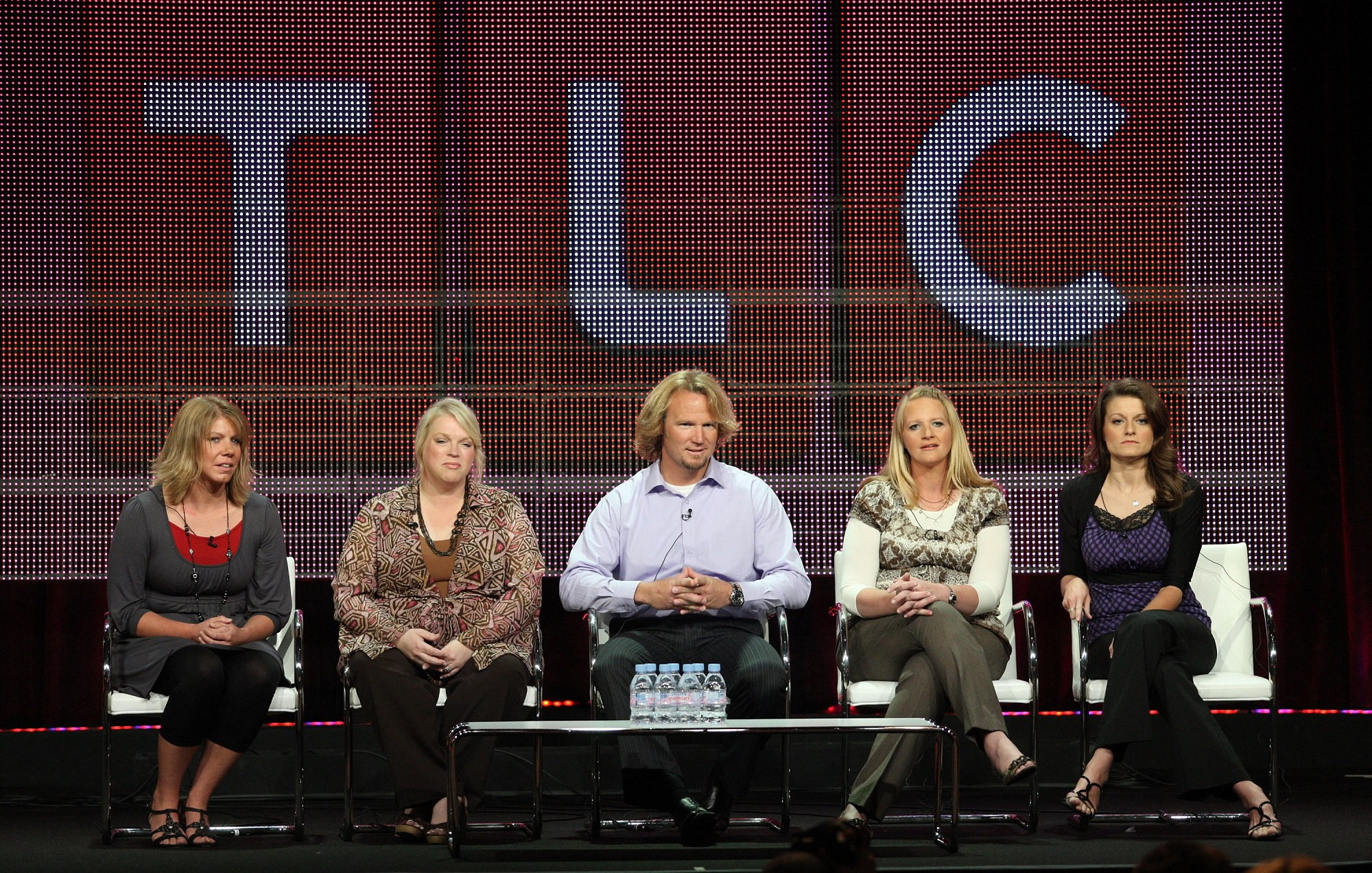 RELATED: 'Sister Wives': Meri Brown Is Sick of the Kody Brown Split Rumors, Fans React
Sister Wives star Kody Brown made the choice to live-tweet one of the more recent episodes of the hit TLC reality show. Unfortunately, it seems as if the polygamist's skin wasn't thick enough to handle some of the comments viewers had to make about his family.
"Things went downhill when Robyn joined the family but that's not all Robyn's fault. Kody was so obviously in lust with Robyn he neglected his other wives," wrote one fan of the show.

The Sister Wives patriarch was not happy to see someone calling him out and throwing Robyn's name into the fray.
"Hey JACKWAGON! You never new [sic] this family without Robyn. She has blessed us as each wife would agree," Kody Brown replied on Twitter.
Brown made several other tweets directed at both his wives and critics on Twitter as the episode aired — he even corrected comments his wives made during the episode while tweeting. Eventually, Brown said there were too many trolls.
"Twitter trolls out tonight. Wow! Mean people suuuuuck! Ouch!" he wrote in one tweet.
"Thanks for joining us tonight. The episode made me laugh at my own cynical self. It was a special thing to see @TheDargerFamily. See you next week. Hopefully no trolls," he later added.
Fans think there's favoritism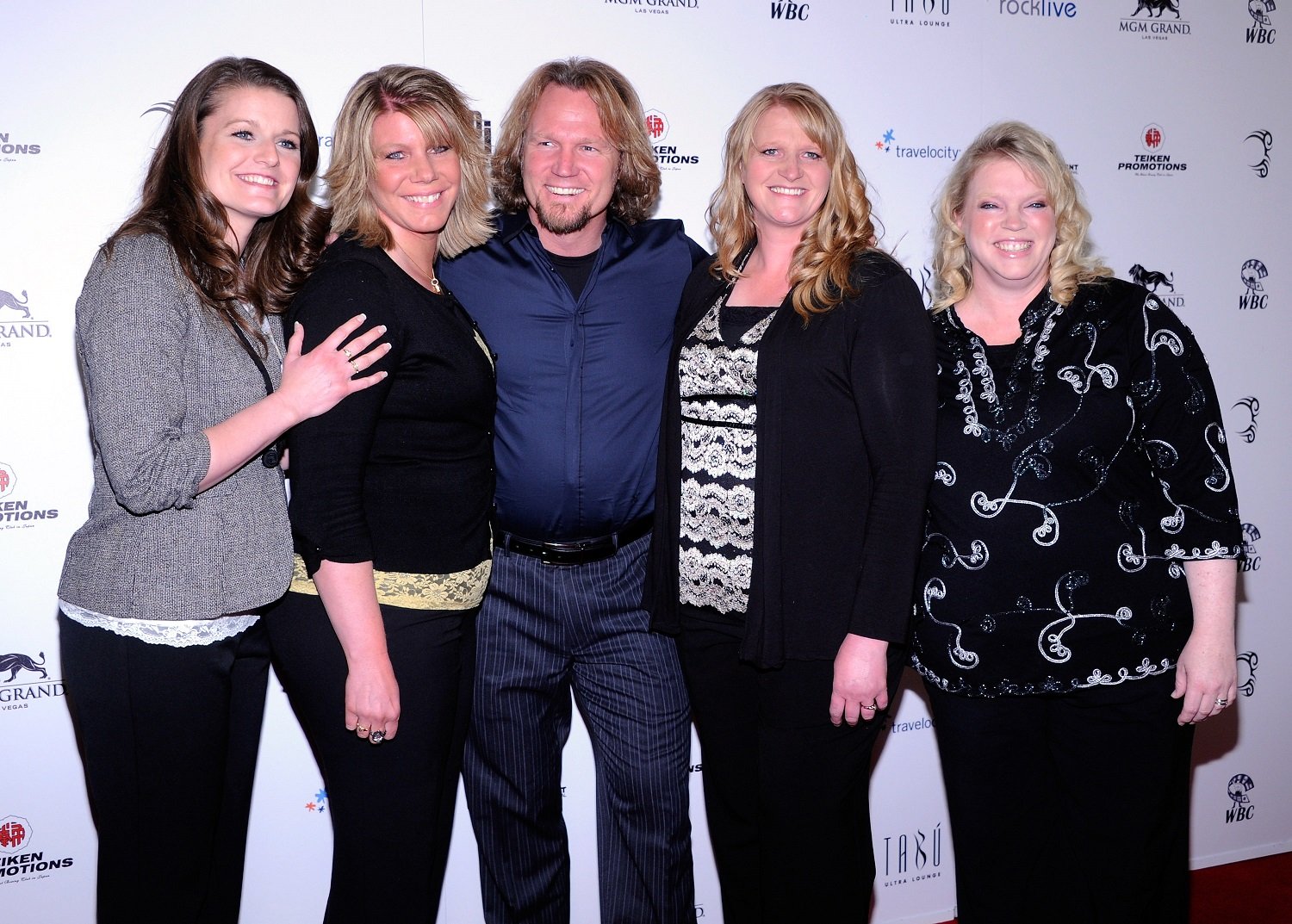 Whatever Kody Brown may have to say about the current Sister Wives situation, fans are convinced that there's favoritism when it comes to Robyn Brown. Many have suspected that she's been Kody's favorite because she's newest and youngest.
One user pointed out how Kody Brown dodged Christine being in labor to visit and make out with Robyn Brown.
He took Robyn on an 11-day honeymoon when he had 13 kids at home with the other wives. He took the other wives in 3-5 day honeymoons when he had no kids at home," pointed out the user.
"He kissed Robyn multiple times before they were officially married He never kissed any of the other wives before marriage. Christine was in labor and he went to 'check on how his fiancée Robyn was doing with the kids, and snuck in a kiss' while his wife Christine is about to give birth," they added.
"Robyn entered the picture and it was a dramatic shift in personalities and moods. Christine became a different person altogether. His relationship with Meri literally died. Robyn is the catalyst for the dysfunction. It isn't 'her' fault. It is Kody's fault. But her entrance was the trigger on their dissolution," opined another Redditor.
Kody Brown once said he had an 'ick factor' around Robyn Brown
Oddly, the Sister Wives patriarch once informed viewers that he felt an "ick factor" when it came to marrying Robyn Brown.
"Initially, I had some personal reservations for whatever reason, I actually kinda shuddered. I actually had an ick factor," said Kody Brown in front of all of his wives, who seemed shocked.
"Kody did you really just say that?" asked the interviewer.
"He did because I was divorced with kids, and that's a lot. You know, it's a lot, it's okay," Robyn Brown explained, trying to defend Kody.