'Sister Wives': Kody Brown Complains About His Wives Wanting More 'Autonomy' in New Sneak Peek
Kody Brown and his four wives (Meri, Janelle, Christine, and Robyn Brown) recently returned to TLC for the season premiere of Sister Wives on Feb. 14. And from the looks of it, the polygamist family's divisions are more heightened than ever.
In a new sneak peek for the upcoming episode of Sister Wives on Feb. 21, the Browns visit their friend Joe Darger, a fundamentalist Mormon polygamist, and his three wives – Vicki, Valerie, and Alina Darger – in Utah. Their road trip from Arizona gets off to a rocky start, leading Kody and his wives to clash about their ongoing issue of living in one home together.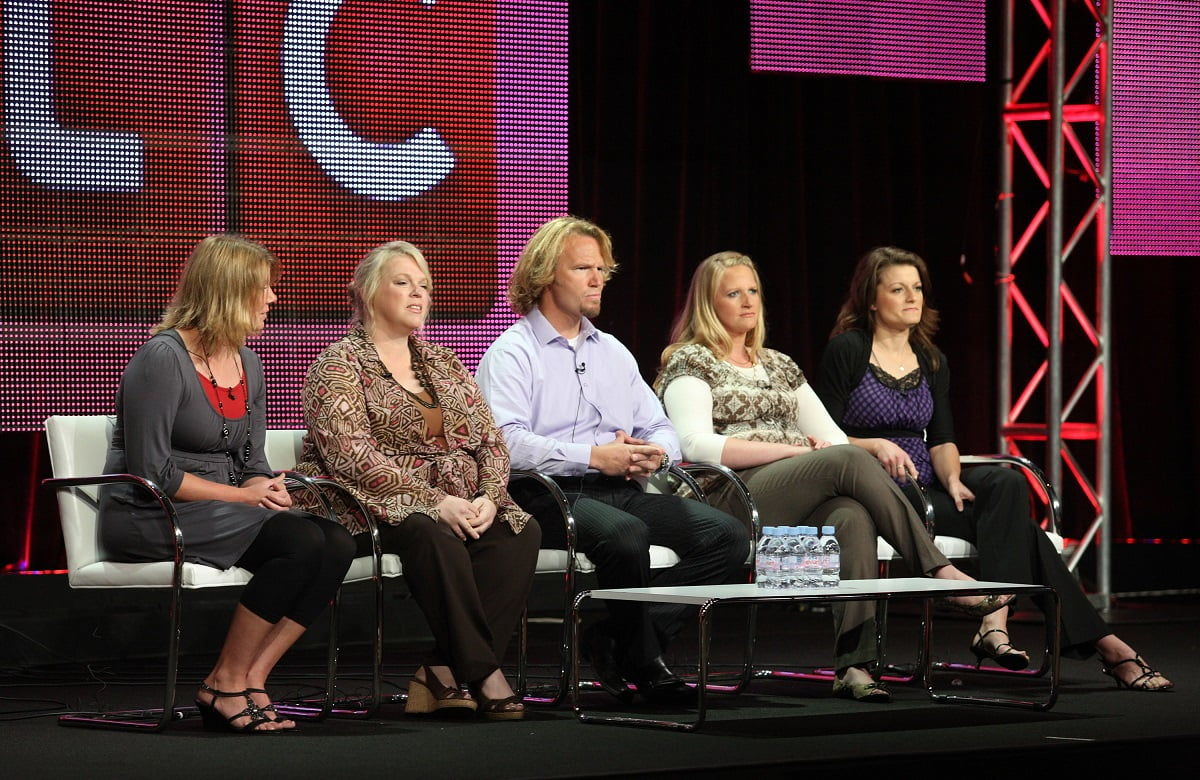 Kody and Christine's argument echoes their 'one house' disagreement
Kody and his third wife, Christine, struggled to get along last season after the family moved to Flagstaff, Arizona, and bought a joint property called Coyote Pass.
Kody dreamed of having all four wives and their many children living together in one home on the property. But Christine was adamantly against the idea, citing her history of jealousy with her sister wives over their relationships with Kody. Her patent refusal to entertain the notion of living under one roof again with her sister wives led to a major rift in her marriage to Kody.
A new Sister Wives preview clip on TLC's official Instagram reveals that that argument is far from over in the Brown household on season 15.
In the sneak peek, Kody, Christine, and his fourth wife, Robyn, hastily pack into one car to visit the Dargers in Utah. Christine argues that Kody packed far too much to allow all four wives to fit into one vehicle. But Kody's response seems to echo their ongoing clash over the "one home" idea.
"Based on luggage, we're taking two cars," Christine tells Kody.
"Stop trying to take two cars," Kody retorts, making it clear that he's tired of hearing about his wives' desire for more independence. "Stop it now. I'm not even listening to that. Yeah, I know, everybody wants their autonomy – autonomy, autonomy. 'I don't want to sit by her all day.' It's just – ugh."
RELATED: 8 YouTubers You Should Follow If You're a Fan of 'Sister Wives'
Robyn Brown worries that the road trip could go sideways quickly
The Sister Wives sneak peek also makes it clear that the Brown family is not operating as a unit.
Before heading to pick up Meri and Janelle, Robyn tells Lifetime producers that she's not sure the sister wives and Kody can even make it through the road trip to Utah without arguing. They haven't spent much time together since the move to Flagstaff, and they often feel uncomfortable around each other.
"I think that driving together could go either way," Kody's fourth wife says nervously. "It could be really great, and bonding. Or it could be really stressful, and it could be hard and dramatic and awkward."
RELATED: Love 'Sister Wives?' Binge-Watch These 12 Other Polygamy Shows and Movies
A flat tire brings Christine and Kody's problems to the surface
Yet another wrench is thrown into the Browns' plans to head to Utah when Kody notices a flat tire that needs immediate attention.
Christine argues once again that taking separate cars might be the best option if they're planning to get to their destination on time. But Kody isn't having it – and he takes it as a sign of something deeper.
"She's just being antagonistic," Kody tells Sister Wives producers. "She obviously doesn't want to travel together. She obviously wants to take her own car."
Kody and Christine's marital issues appear to worsen as Sister Wives season 15 goes on. At one point, Christine even tells Meri that she "doesn't want to do marriage with Kody anymore." So it looks like the Browns certainly have their work cut out for them if they want to reunite as a family unit.