'Sister Wives': Kody Brown Considers Making An Offer On a House Behind Robyn Brown's Back
Kody Brown and his fourth wife, Robyn Brown, have been struggling with their marriage this season on TLC's Sister Wives. After Robyn's rental home in Flagstaff—where the Browns moved from Las Vegas in 2018—was sold by the owner, Kody and Robyn butted heads about whether to rent or buy next.
Robyn worried that buying a house would put off the whole polygamist family's move to Coyote Pass, their joint land in Arizona. But Kody insisted that, given the market, buying was the only viable option. Their arguments became increasingly bitter and even began to worry their five children.
On the Mar. 15 episode of Sister Wives, "Growing Up Gay and Religious," Robyn opened up about her problems with Kody to her three sister wives (Meri, Janelle, and Christine Brown) during a trip to Chicago to visit Meri's daughter, Mariah Brown, and her fiancée, Audrey Kriss. Meanwhile, back at home with the kids, Kody briefly wondered if he should just put an offer on a house while Robyn was out of town.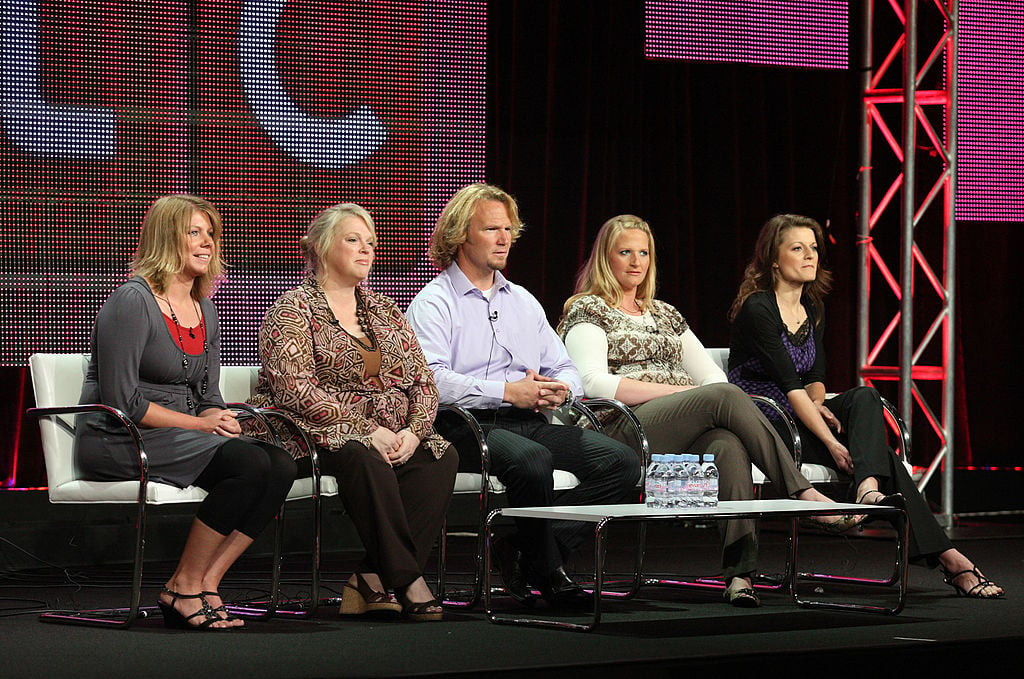 Robyn opened up about her struggles with Kody
Over lunch with her sister wives in Chicago, Robyn opened up about how miserable she'd been with Kody in recent months. Both Robyn and Kody were insistent on their side of the rent/buy divide, and the tension was wearing their patience thin.
"I'm just starting to get desperate because I really just don't want to buy," Robyn lamented. "If we buy a house, then it will delay everything we have planned for the property."
"Kody and Robyn aren't doing super great," Christine told Sister Wives producers.
But Robyn suggested that was the understatement of the year, as her marriage to Kody was struggling more than it ever had. "I just want to scream every time I think about it," she said in frustration. "This is something that we're fighting about every single day."
Kody admitted he thought about buying a home while Robyn was out of town
Back home with the kids while his wives were in Chicago, Kody did his own ruminating on the tense topic.
The Sister Wives dad told TLC producers that the situation was getting dire. He had no place to send Robyn's five children if they didn't find a rental or put an offer on a home in just 60 days. They might have to consider "moving into a hotel room" if nothing turned up in that time.  
"We just told Robyn's kids that we have to move out of this house in two months. Well, now it's down to seven weeks," he said nervously. "We haven't found a rental, and we haven't made an offer on a house. And now Robyn's out of town."
Kody added that Robyn wasn't budging when it came to the rental topic. "Robyn is faithfully, and really, stubbornly, but she's faithfully sticking to the idea that we have to find a rental," he complained.
But according to Kody, Robyn's idea was really not an option anymore. The only choice was to buy, and buy quickly. "We have to buy because the time has come," the Sister Wives star declared.
It had even crossed his mind, Kody admitted, that he could put an offer on a house behind his wife's back. "And if I was a stinker, I'd just go make an offer on a house. While she's out of town, yes," he said ominously. "But that would be a…that would be a dirty little thing. I still need to convince her to partner with me on this."
Robyn told her sister wives she felt 'unsafe'
At the end of her weekend trip, Robyn was even more stressed. Her five kids back at home, especially 17-year-old Aurora Brown, were feeling the pressure and strain. They, too, were started to get worried about where they might live.
"I just have so much pressure with finding a rental," Robyn told her sister wives. "I have kids melting down at home. They need me."
Kody's fourth wife confessed that she felt completely insecure in her marriage and in her life itself. "I just feel so unsafe right now with the house, and not knowing where I'm going to live next, and having so many arguments with Kody about whether or not to buy," the Sister Wives star admitted miserably.