'Sister Wives': Kody Brown Implies He Only Stays With Meri Brown Because of 'Moral Obligation,' Discusses the Role of the Catfishing Scandal In Their Marriage
Kody and Meri Brown have been open about the ongoing issues in their marriage for years on TLC's Sister Wives.
From Meri's catfishing scandal with an online scammer in 2015 to the polygamist couple's legal divorce in 2014, their history of infertility and at least one miscarriage, and Meri's conflicts with her three sister wives over the years, Meri and Kody have clearly struggled in their relationship for some time.
On the Apr. 5 episode of Sister Wives, "Baby Steps," the troubled pair drove from Flagstaff to Las Vegas for a counseling session with their marriage therapist, Nancy. Kody dropped several bombshells about his relationship with his first wife, including the fact that he often felt that he only stayed with Meri out of "moral obligation."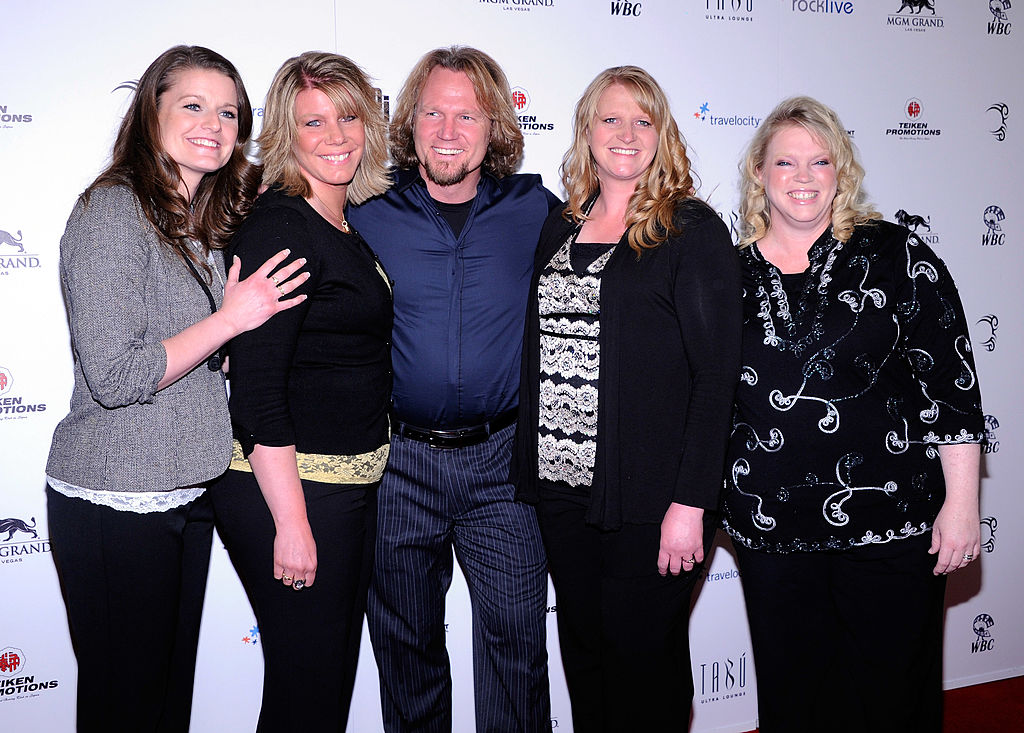 Kody and Meri met with their therapist in Las Vegas to catch up on their relationship over the past year and a half
As the episode began, Meri revealed that she and Kody didn't often work on their relationship—at least not proactively. But today, they were taking the step to do so.
"Kody and I are taking a quick trip to Las Vegas to see our therapist, Nancy," Meri said. "I am very guarded about this. Kody and I, our relationship has been pretty rocky for a while. And on occasion, we make the decision to address it and actually go see our therapist."
Kody told TLC producers that he often felt that he and his first wife were just sidestepping their issues to avoid conflict. However, he felt ready to stop "scratching the surface" and "soft-pedaling" their problems and "take a step deeper into the relationship."
"It's just, honestly, it's time," the Sister Wives star said. "It's time for us to actually, you know, kind of take the temperature of our relationship."
Meri agreed, saying she hoped their meeting with Nancy would clear a path for the couple moving forward. "I would just like to get the situation resolved," Kody's first wife said.
Kody said he felt like he was 'deceived' into marrying his first wife
As they sat down with Nancy, even the therapist acknowledged how tumultuous Kody and Meri's marriage had been over the years. "I want you to know, this is one of the thickest files I have," she joked gently as the counseling session began.
Meri quipped, "Either there's not a lot of hope for us, because this file is so thick, or it just shows our persistence. Kind of ridiculous."
While Meri said she wanted to "go there" and really address her issues with Kody in the counseling session, he said he "wasn't up for any criticism" due to his past hurt in the relationship. And as Kody began to reflect on his complicated relationship history with his first wife, it was clear that hurt ran deep.
"Something has triggered me, because I'm angry," the Sister Wives patriarch confessed. He revealed that he sometimes felt he'd been "deceived" into marrying Meri due to their quick courtship and lack of communication. "I didn't know who I was marrying," Kody claimed.
And after making covenants with Meri—part of their fundamentalist Mormon religion's approach to "eternal" marriage—he felt somewhat trapped. Kody even dropped the bombshell that he had at one point felt like he could "wash his hands" of his marriage to Meri, but "a sense of moral obligation" and commitment kept him in the relationship.
Meri confessed that she was shocked by Kody's harsh words. "I do not know how to wrap my head around this," the Sister Wives star said.
Kody wondered why Meri's business relationships were positive, while her relationships with her family were negative
The polygamist couple also told Nancy that they hadn't made much progress at all in their relationship since their last appointment with her, well over a year ago. "Honest position, is that nothing's happening," Meri revealed.
"We are family, but we are not acting married," Kody agreed. The dad of 18 said he felt like he was "waiting for something to change" in terms of Meri's relationships with her sister wives and the adult Brown children, some of whom she didn't get along with.
The Sister Wives patriarch wondered why his first wife got along so well with her colleagues, but not with him, his wives, or the kids. "Meri has these great relationships everywhere she goes in business. But she doesn't have them with us," he complained, adding that she often went into "victim mode."
And now, Kody claimed, he saw some of Meri's allegedly toxic behaviors being directed towards his other three wives and children. "I'm reacting now to a behavior that I'm seeing bestowed on other people, not on me necessarily," Kody argued.
Kody's first wife admitted she could feel tension and a "little bit of a conflict" with some of the family's adult children. Still, she wasn't sure exactly what Kody was referring to in terms of her patterns of behavior. "Tell me so I can understand how to improve myself," she pleaded.
"I'm not close with certain people within the family," Meri admitted. And when she attended family events, she felt like she stuck out like a sore thumb. "There's not these safe people for me to focus on," she lamented. "I feel just panic and anxiety."
The 'Sister Wives' patriarch even said he didn't mourn the loss of what he had with Meri
As the counseling session continued, it got even more intense. Kody admitted that he often wondered "how to be in a relationship with someone who, after years of being in a relationship with them," he no longer wanted to interact with.
"I'm not blaming Meri here," Kody insisted. "I'm just saying we're trying to heal a very, very deep wound and a sick body."
The Sister Wives husband also claimed that the 2015 catfishing scandal was a symptom, not the root, of the problem. "This struggle that I'm having is way deeper than the catfishing experience," Kody said, adding that the emotional affair was a "wake-up call" to just how bad things had been for years.
Whatever the case, both Kody and Meri admitted that the relationship they once had was now completely gone.
"We're not getting something back, we're going to have to have something new," Meri said. "The relationship between he and I is gone. It's dead. It's over." And while she had accepted that, she explained that she was still "having to mourn that while I'm still here."
But Kody apparently wasn't on the same page at all. "Meri mourns the loss of what we had," the Sister Wives star acknowledged, adding shockingly: "But I regret what we had."