'Sister Wives': Kody Brown Is Going to Hang Out With This 2020 Presidential Candidate
Mormon fundamentalist, reality star, and polygamist Kody Brown is best known for his appearances on TLC's Sister Wives. Since 2010, Kody and his four wives, Meri, Janelle, Christine, and Robyn Brown, have expressed their desire to be out and proud polygamists. 
It looks like Kody might also want to get into politics, at least on a local level. Last season, he opened up about his desire to run for office in Arizona on a libertarian platform after the family moved from Las Vegas to Flagstaff. Based on a recent exchange with a 2020 U.S. presidential candidate on Twitter, the Sister Wives star might be making good on that promise soon.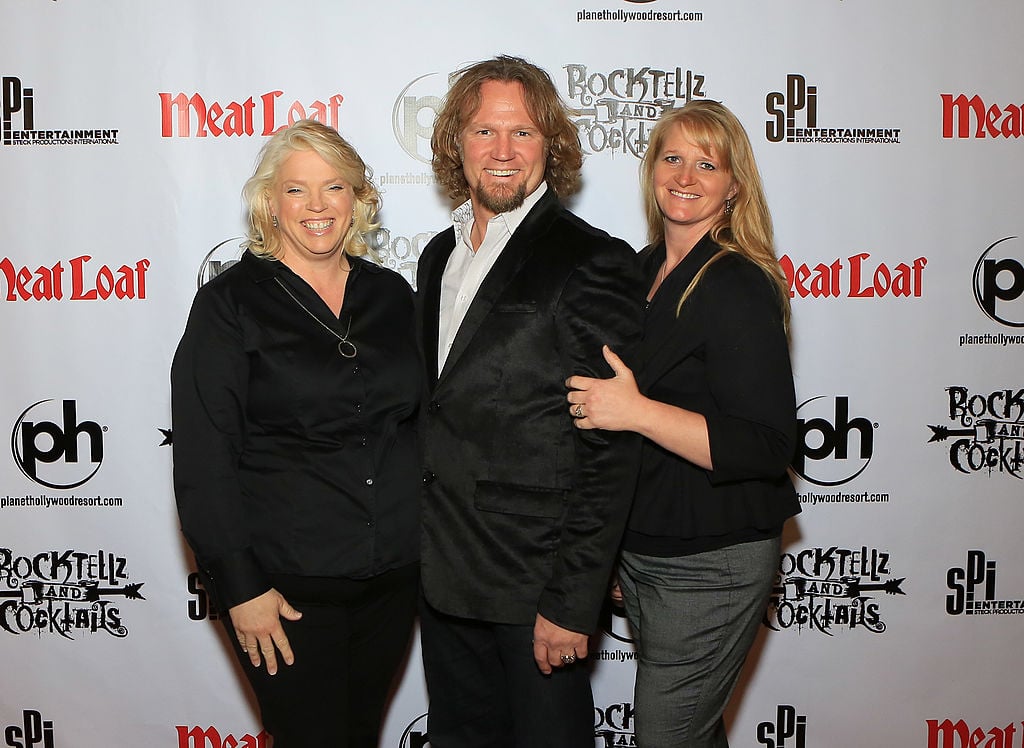 The 2020 Libertarian U.S. presidential candidate reached out to Kody on Twitter
In mid-Jan. 2020, Kody responded to a surprise tweet from Adam Charles Kokesh, a 2020 presidential candidate running with the U.S. Libertarian party. "Yo! I just heard you moved to my neighborhood of Northern AZ. Please follow me so I can DM you!" Kokesh wrote to Kody.
The Sister Wives star seemed eager to meet up with Kokesh, writing back: "Hi Adam, I have been following you for a few months (I think?). Let's have lunch!"
Kokesh is a former Marine and Republican who now works as a podcast host, independent journalist, and libertarian politician. The presidential candidate, who lives in Ash Fork, Arizona, is known for his niche political views, including his election platform of "complete dissolution of the federal government." 
Kody has spoken out in the past about his political views
It's no surprise that Kody is hoping to meet with a libertarian presidential candidate one-on-one. The Sister Wives star has frequently referred to himself as "liberty-minded" and as neither conservative nor liberal. He has also clashed somewhat with his adult daughter, Mariah Brown, who is a self-professed Democrat. 
Kody has been outspoken many times about his political views. He has even said in the past that he hopes to run for political office in order to champion the right to practice polygamy legally. In 2017, Kody supported politician Rand Paul, who is frequently beloved by libertarian voters, writing on Twitter, "Could we please get our freedom back?!"
In another tweet, the Sister Wives star wrote, "Collectivism is not freedom. Thus our God/nature given rights belong to all, every individual. Society bands to protect INDIVIDUAL rights."
Kody and his wives have also protested repeatedly with other polygamist families against anti-bigamy laws in Utah and elsewhere, citing their belief in "personal freedom" and individual rights as their main reasoning for doing so. 
A libertarian think tank supported the Brown family in their Supreme Court case
This isn't the first time Kody has expressed interest in getting involved in politics, both locally and nationally.
The Browns' Supreme Court case, Brown v. Buhman, was ultimately dismissed in 2016 after an initial win in 2013. In the case, first filed in 2011, the Browns argued that it was unconstitutional for the federal government to criminalize polygamy, citing the Supreme Court's ruling on gay marriage as precedent. 
True to Kody's beliefs, the Cato Institute, a libertarian think tank, even submitted documents to argue that the Sister Wives cast was in the right. While the court at first agreed that the Browns had the right to practice polygamy, they ultimately threw out the case because the State of Utah (where the case was filed) almost never actually prosecutes polygamy cases. 
Since the case was dismissed, it looks like Kody might be hoping to take legal matters into his own hands.