'Sister Wives': Kody Brown Might Be Broke, But Meri Brown Isn't
Sister Wives fans have watched as the Brown family made poor decision after poor decision during the most recent season of the show. The bad decisionmaking has seemingly left the family in a precarious financial position. Well, at least most of them seem to be in a precarious financial situation. Kody Brown appears to be one step away from filing for bankruptcy, again, but his first wife, Meri Brown, seems to be doing just fine. Between a successful bed and breakfast, and an MLM job that appears to be lining her pockets, Meri appears to be doing well, at least financially. Fans are left to wonder if that's the reason Kody keeps her around, even though he seems to despise her.
Meri Brown is bringing home the bacon
Meri has never released her earnings report, and Lularoe doesn't share exactly how much their consultants make, but we can ascertain that the reality TV star is pulling in over $100,000 per year from the MLM. Meri qualified to take a Lularoe cruise multiple years in a row. The cruise is only offered to consultants who moved $12,000 of merchandise for four months in a row. She was also one of the company's top 100 earners in 2017, according to a Reddit user.
Lularoe works like any other multi-level marketing company. The seller earns money not only by selling merchandise but by having other consultants work under them. Meri has a group of consultants that work with her. She gets a cut of those consultants' earnings, too. It's safe to assume that Meri could be earning more than $200,000 per year from sales.
Lularoe isn't Meri's only revenue stream. She also has a successful inn in Utah. While the Bed and Breakfast only has a few rooms, it looks like those rooms are pretty consistently booked. Even if she hasn't made her initial investment back just yet, she's well on her way, and Lizzie Heritage Inn appears to be doing well. The small business has a plethora of positive reviews and has won several awards.
Kody Brown seems to be in dire financial straits
The Brown family's financial troubles are no secret. They openly discussed their lack of liquid cash repeatedly during the most recent season of Sister Wives. It seems that Kody and his wives may have bitten off more than they could chew when they fled Las Vegas without selling their four homes. In the months it took to sell the houses in Vegas, they purchased additional property in Flagstaff and fell behind on taxes.
More recently, Kody burst into a Live event Meri was hosting for Lularoe and demanded Meri's signature on some paperwork. While it's unknown what that paperwork was for, several fans who saw the stream surmise that Meri was lending her name to a loan application. It would make sense that Meri would be a co-applicant. She's the Brown family member with the highest income, or, at the very least, it seems like she is.
Is Meri sticking around to keep the family afloat financially?
During the last three seasons of Sister Wives, several of the wives expressed concern that Meri was going to leave the family. Concern was first raised when Meri wished to purchase a property in Utah without adding any of her family members to the deed. Later, several wives voiced concern that Meri would choose to stay behind in Las Vegas when the family moved to Flagstaff, Arizona.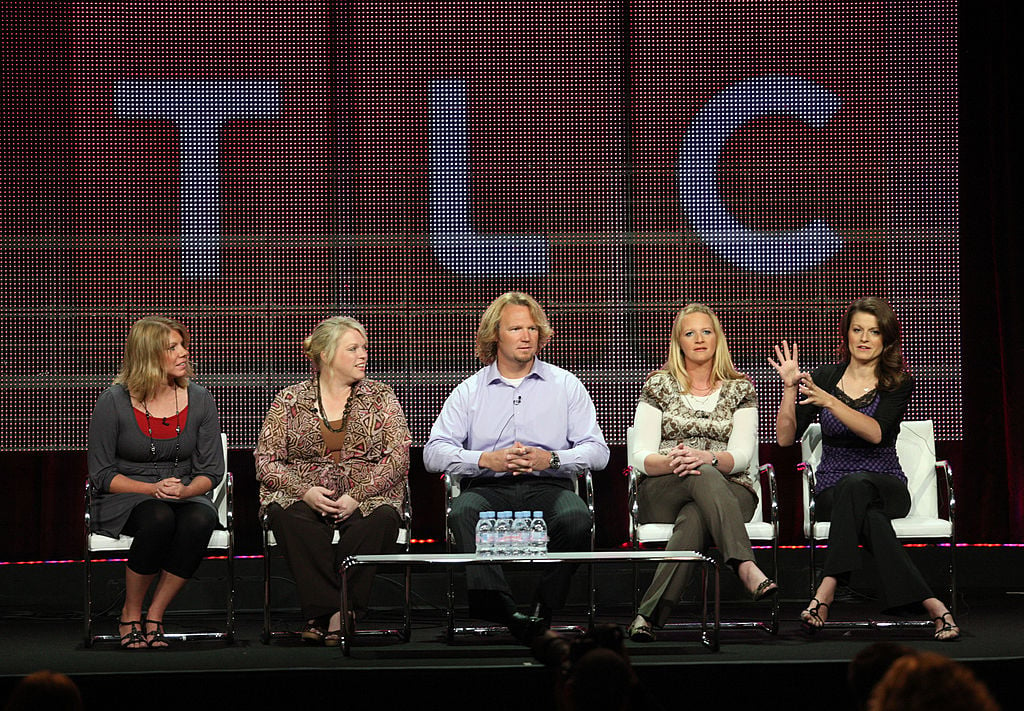 Admittedly, fans were a little taken aback by the level of concern both Christine Brown and Kody showed about Meri's potential departure. Neither appears particularly bonded to Meri, and, frankly, she seems to make both of them uncomfortable. Fans are now forced to wonder if Meri is being kept around because she offers the family an influx of cash that they desperately need.
Without Meri's earnings, the only cash they'd have to fall back on is the money from Sister Wives. Christine doesn't appear to be involved in Lularoe any longer, and Janelle's real estate business doesn't seem to be booming. Kody's employment history is spotty at best, and Robyn Brown recently shuttered her jewelry business. Frankly, Meri appears to be the only Brown with a job outside of reality TV.