'Sister Wives': Kody Brown Suggests He's Not 'In Love' With Janelle Brown, Either
Kody Brown seems to be slowly revealing that he's a monogamist. The polygamist has now admitted to problems in three of his four marriages, and family followers are shook.
Sister Wives season 16 ended with a bang. Christine Brown, Kody Brown's third wife, packed his things up and evicted him from her house. Now, the mother of six has moved on from her plural marriage and is living the single life. Kody's marriage to Christine isn't the only one that has imploded in recent years. Kody and his first wife, Meri Brown, are almost entirely estranged. Now, Kody has admitted that he's not exactly "in love" with Janelle Brown, either. Kody's words seem to echo what fans have long suspected. He's interested in monogamy with his fourth and legal wife. 
Kody Brown says he's not 'in love' with Janelle Brown
Before the most recent season of Sister Wives, most fans would have said Kody had the easiest relationship with his second wife, Janelle Brown. The duo seems to get along well, often appear on the same page, and have spoken fondly of each other in the past. That's why Kody's thoughts on his nearly 30-year partnership with Janelle this season struck some family followers as strange. 
People obtained the second installment of the season's tell-all episode and revealed that Kody said he and Janelle don't "partner" really well. The statement echos what fans saw during the season. He went on to say they were just "really good friends" and seemed to indicate that he was not in love with the mother of six of his children. 
Janelle Brown seems uninterested in discussing the intimate side of her marriage during 'Sister Wives' interview
Intimacy, or the lack thereof, has been a running theme in the Sister Wives universe in season 16. Kody, Christine, and Meri Brown have all openly discussed the lack of romance in their relationships. Janelle doesn't seem interested in sharing the details with fans, though.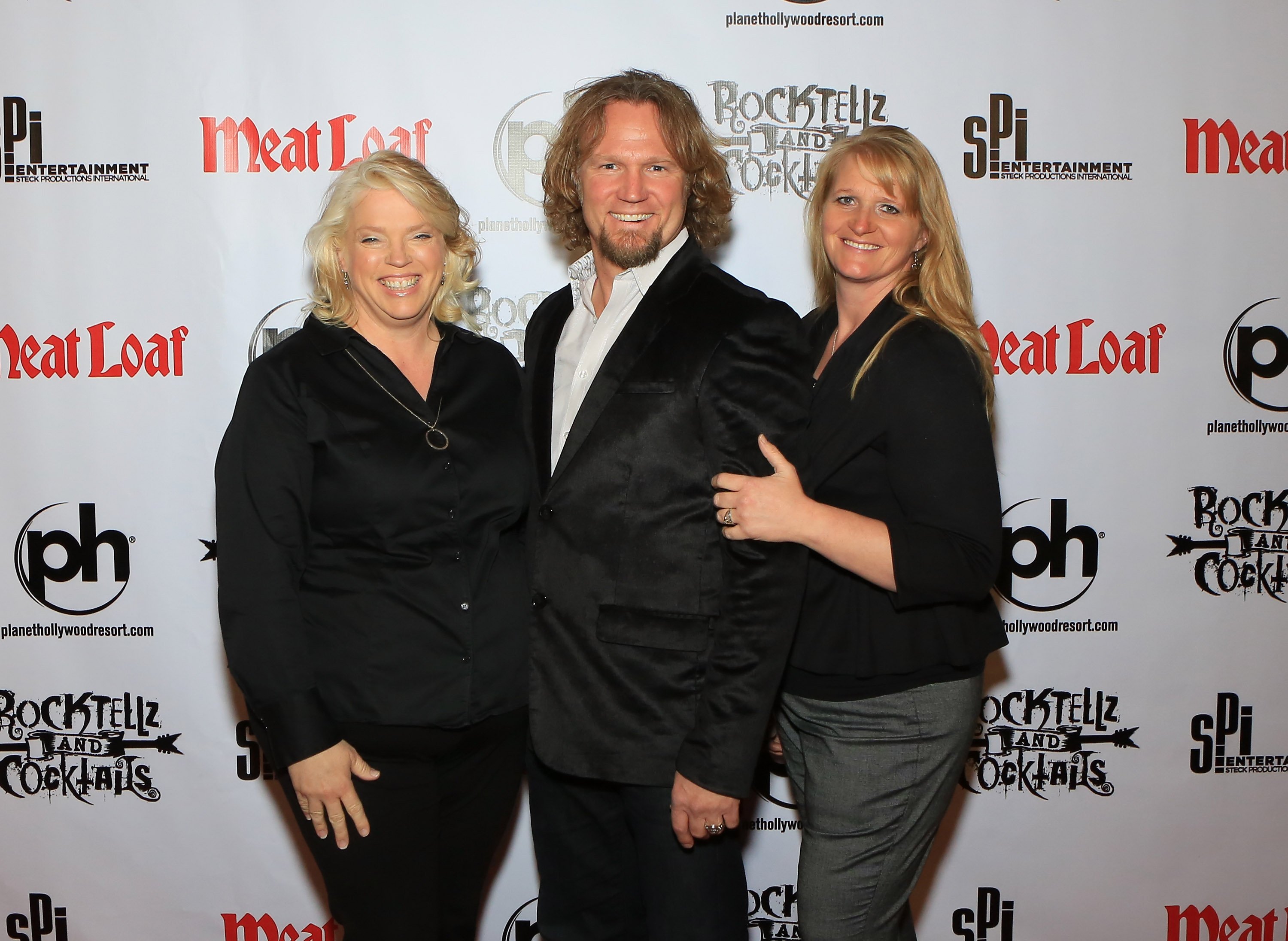 In the upcoming tell-all episode, host, Sukanya Krishnan, questioned Janelle about the more intimate side of her marriage. Unlike her husband and sister wives, she had no interest in giving out details. Instead, she simply stated that she and Kody were "fine." Fans think there is more to that story, though.
Does Kody Brown have an intimate relationship with anyone other than Robyn Brown? 
Kody's statement and Janelle's clear discomfort regarding questions about intimacy have some fans questioning whether Kody has an intimate relationship with anyone besides Robyn. While Kody nor his wives are willing to discuss it too openly, some Sister Wives fans believe the recent tell-all episode is as close to confirmation that fans will ever get. 
Most fans strongly suspect that Kody only has a sexual relationship with Robyn. They suspect that's been an ongoing issue for most of the Brown family's reality TV career. Robyn joined the family in 2010, more than 15 years after Christine Brown became wife #3. 
Meri recently noted that her marriage has been sexless for more than a decade. Christine said that there were issues with intimacy in her marriage for some time before she left, too. Janelle's terse response makes it pretty clear that physical intimacy might be lacking in her union, too. So, that leaves just Kody and Robyn.