'Sister Wives': Kody Brown Says Polygamy Fits With Only One of His Wives' Personalities; Fans Guess Which One
The Brown family of TLC's Sister Wives has never shied away from talking about the difficulties of practicing polygamy, or "plural marriage." But over the years, Kody Brown's marital issues with his four wives (Meri, Janelle, Christine, and Robyn Brown) and the wives' problems with one another have seemed to make the family dynamic all the more challenging to navigate.
On the Feb. 23 episode of Sister Wives, "Doubting Polygamy," Kody dropped two bombshell revelations about his experience with plural marriage.
The fundamentalist Mormon said he didn't see polygamy "in the same light" as he once did, to the point that he didn't even enjoy seeing his wives have fun together. He also shared that only one of his wives had a personality that truly fit (in his opinion) with plural marriage, leading fans to speculate about which one he was referring to.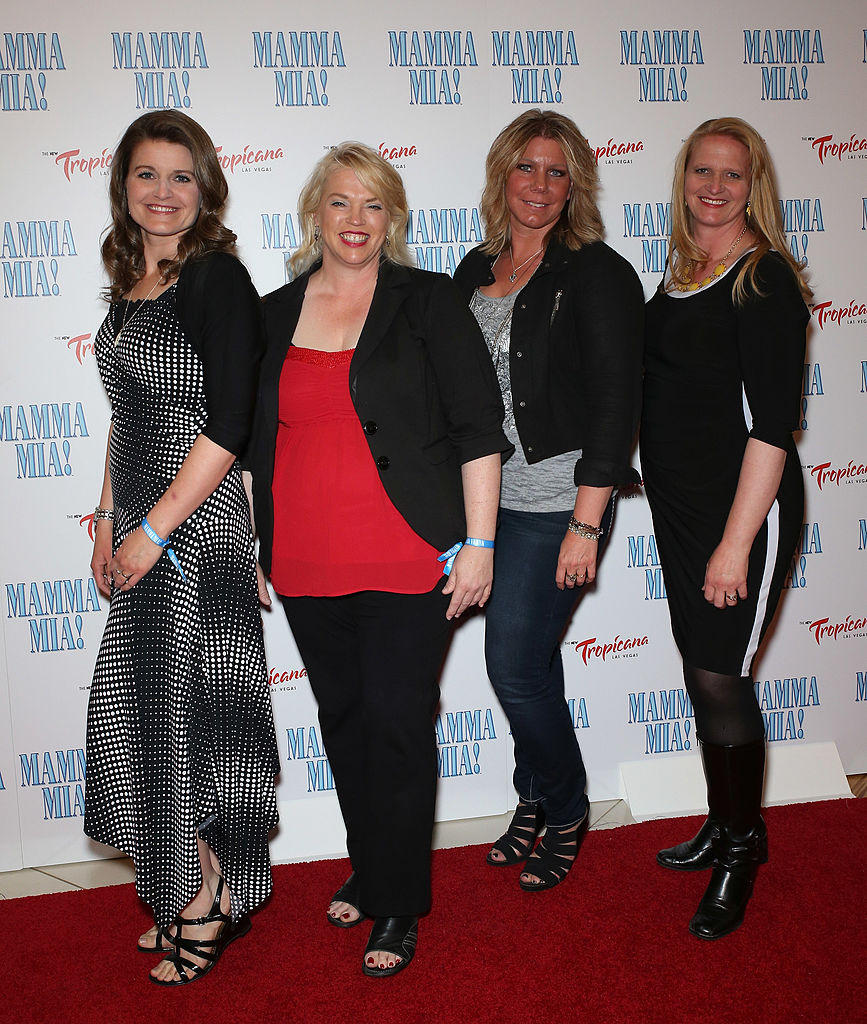 The 'Sister Wives' patriarch admitted his feelings about polygamy had changed
While Kody and his wives, especially first wife Meri Brown and third wife Christine Brown, ave struggled with their relationships for years, the new season of Sister Wives has revealed an even more "jaded and cynical" Kody than ever before.
The Sister Wives star admitted he "took it personally" that his wives (except second wife Janelle) turned down his idea for them to move back in together in a large shared home in Flagstaff, Arizona. Christine was particularly against the idea.
While watching his wives joke around, make snow angels, and have a snowball fight on Coyote Pass, their new Arizona land, Kody confessed that he didn't even find it enjoyable to see them get along anymore.
"I just don't see plural marriage in the same light that I used to," Kody said.
He added that his wives' unhappiness and his marital strife were leaving him somewhat at a loss about how to move forward.
"I'm struggling with plural marriage, and I'm struggling with my wives, and I'm struggling with their conflict," the Sister Wives star told producers. "I'm sitting here, and I'm happy with my life, and I'm happy where I'm at. But every time I hear their side of the struggle in plural marriage, it contradicts everything in me. And that's not something you can just blow off with optimism."
Kody claimed only one of his wives' personalities was well-suited for polygamy
On "Doubting Polygamy," Kody also revealed that he thinks only one of his four wives was meant to practice plural marriage. He even shared that he thought his many children were worth the challenges of polygamy, but building his family had "broken four women's hearts" along the way.
"I think plural marriage fits well with the personality of one of my wives," Kody told Sister Wives producers.
But Kody wasn't about to reveal which one he was talking about or engage in any kind of comparison. "I'm not gonna tell you which wives do better and which wives don't do well with plural marriage," he said, "because I don't want the world judging them."
Fans took to Twitter to guess which wife he was talking about
Naturally, though, Kody's remarks sparked a lot of controversy and debate among Sister Wives fans.
Most viewers seemed to think he was referring to Janelle in his comments, while a few thought he might have meant his fourth wife, Robyn.
Janelle was the only one of Kody's wives to fully support his idea to move into one home together, and she has always seemed more independent and less prone to jealousy than Kody's other wives. Meanwhile, Robyn has long been speculated to be Kody's favorite wife, and many viewers think he dotes on her.
By contrast, Kody and Meri have struggled with their marriage for years and reportedly no longer spend the night together. Christine was adamantly opposed to moving back in with her sister wives and has admitted to struggling with jealousy in polygamy.
"Did Kody just say I have one wife that does well with plural marriage like we wouldn't figure out who he meant?!?!" one fan wrote on Twitter, with most commenters replying that they thought he was referring to Janelle.
Another Twitter user agreed, writing, "He has to have meant Janelle. Meri isn't even considered and Robyn & Christine are too jealous." Yet another Sister Wives viewer argued that Kody obviously meant Janelle: "Janelle is the wife who deals best with plural marriage. Just say it, Kody! We already know," they wrote.
But a few fans thought Kody might have been praising his fourth and youngest wife with his remark. "Robyn is the one & only wife," one viewer wrote on Twitter. "Kody is at a minimum simply friends with the other 2 and Meri is part of the show they are portraying. I don't think Kody even likes Meri anymore." Another agreed, arguing, "Well Robyn is his favorite, even though she acts like she hates him now. She still gets what she wants."