'Sister Wives': Kody Brown Says the 'Strain' In His Relationship With Robyn Brown Is 'Pathetic'
It's no secret that Kody Brown and his fourth wife, Robyn Brown, have fought all season long on TLC's Sister Wives.
After the Brown family's move from Las Vegas to Flagstaff, the entire polygamist brood was under a lot of logistical and financial strain. What with frequent moves from one rental to another and arguments over when they should start building new homes on Coyote Pass (their property in Arizona), there seemed to be no shortage of tension.
Kody and Robyn argued the most, especially when Robyn pushed to move to another rental instead of buying so as not to delay the construction on Coyote Pass. Kody eventually got his way and put an offer on a home for Robyn and her five children with just days to spare before their move-out date at their previous rental.
On the Mar. 29 of Sister Wives, "The Heat Is On," it was clear that Kody and Robyn's ongoing argument about real estate was starting to bleed into other areas of their marriage. Kody admitted that his relationship with Robyn was suffering under the strain and that he truly didn't know how to fix the problem.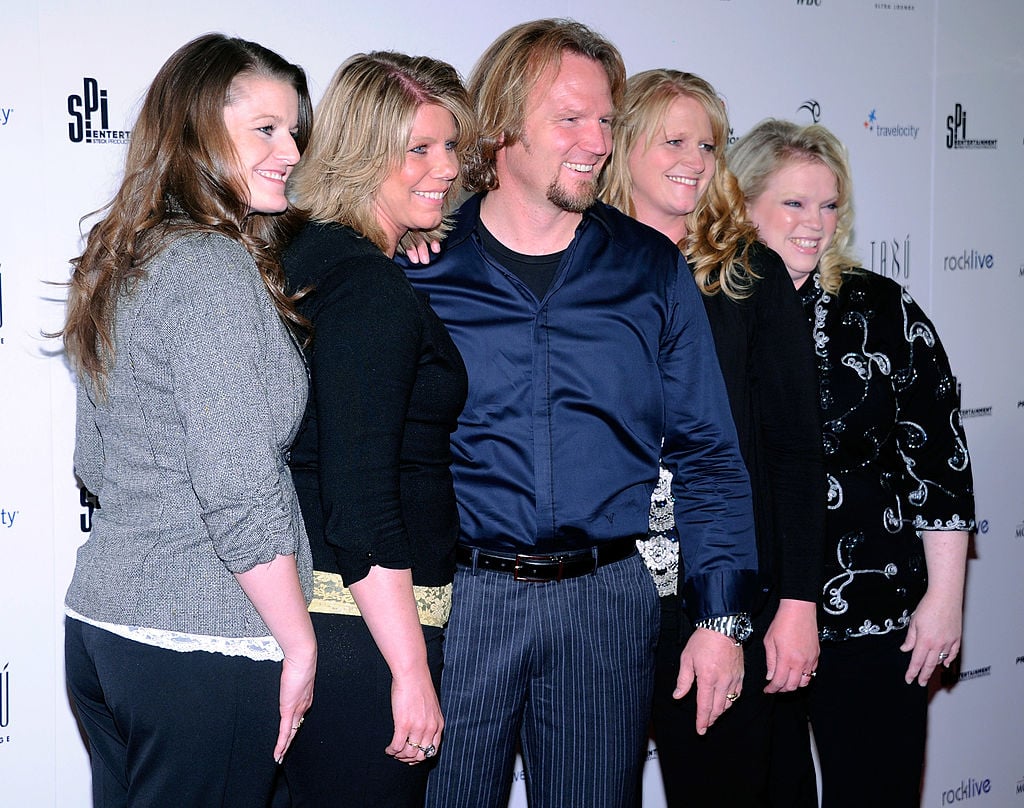 Robyn said buying a home made her feel like a traitor
While Robyn finally accepted that she and Kody needed to put an offer on a house in order to have somewhere for their five children to feel safe and secure, she certainly wasn't happy about how it had turned out.
"Buying this house makes me feel like I'm betraying my family and my kids," the Sister Wives star admitted. "Buying this house will actually delay us moving out to the property."
The 41-year-old mom of five added that the whole ordeal had shaken her trust in both her faith and her husband. "I've really struggled with how things have worked out," Robyn confessed. "I don't understand God's reasoning. This house was perfect for us in so many ways. We're kind of back to this crazy storm of not knowing what's going to happen next."
With tears in her eyes, Robyn told her husband that she still wasn't completely over the idea of finding another rental home. "I just need to keep looking for rentals," she said in desperation. "And I guess, what happens, happens. But I don't know how to let go of that yet."
Kody sadly lamented the fact that Robyn couldn't find a way to be happy about their new home. "I guess there's just no point in trying to be joyful about this purchase," the Sister Wives star ventured.
"I just don't know how right now," his wife told him.
Kody and his fourth wife argued over where to park U-Hauls full of their belongings on Coyote Pass
On the latest episode of Sister Wives, the strain of the ongoing power struggle between Kody and Robyn seemed to color almost all of their interactions. They began to argue over even the simplest and most mundane of tasks, which was new in their usually amicable relationship.
The polygamist couple headed out to Coyote Pass to store two U-Hauls full of their belongings in between moves. Kody planned to park the trailers up a hill, while Robyn insisted they park them on flat land.
"Are you crazy?" Robyn asked her husband as they bickered back and forth. "You can't park up a hill with a U-Haul full of stuff." Finally, Kody conceded and wearily agreed to park the U-Hauls where his wife wanted him to.
Still, it was clear that the issue didn't have much to do with parking at all, but with Robyn's desire to have control over something when she felt completely out of control in her marriage and her life.
"I don't usually hardline with Kody like this. It's rare," Robyn explained. "I'm usually more diplomatic. I'm not being diplomatic. I don't care what he says today. I'm getting my way on this."
The polygamist couple explained that they were 'at odds' about just about everything these days
The Sister Wives couple reflected sadly on their strained marriage since their move to Flagstaff. Both admitted that they were arguing about nearly everything now because of their underlying, ongoing argument about renting or buying.
"This whole situation that we're in right now, with moving out of the house and where we go next, has been a major, major issue for Kody and I," Robyn lamented. "We have been at odds for months, and there's no resolution in sight. And it's really been wearing on us."
Kody told TLC producers, "Because we are at odds with each other on buying or renting a house, it's hard not to be at odds in many things. It just puts a strain on the relationship."
The dad of 18 added emotionally, "It's ridiculous. It's pathetic, and it makes me feel terrible."