'Sister Wives': Kody Brown Suggests Robyn Brown Wants to Be the 'Prophetess of the Family' In Massive Argument
Kody Brown and his fourth wife, Robyn Brown, have argued about their housing situation throughout TLC's Sister Wives Season 14. Over a matter of months, the tension between them escalated so much that it began to affect the whole family.
Robyn hoped to move her five children onto Coyote Pass, the Browns' communal property in Flagstaff, soon after the polygamist family's move to Arizona from Las Vegas. But Kody had other plans.
After Robyn's rental was sold by the homeowner, Kody insisted they make an offer on a house. But his youngest wife was worried that the hefty sum of a down payment would delay the whole family's move to Coyote Pass.
On the Mar. 22 episode of Sister Wives, "Robyn vs. Kody," the polygamist couple's fight heated up even further, as they had just days to make an offer on a home. The family's fundamentalist Mormon faith, which includes a belief in the possibility of "personal revelation" from God to faithful individuals, came into play as they argued.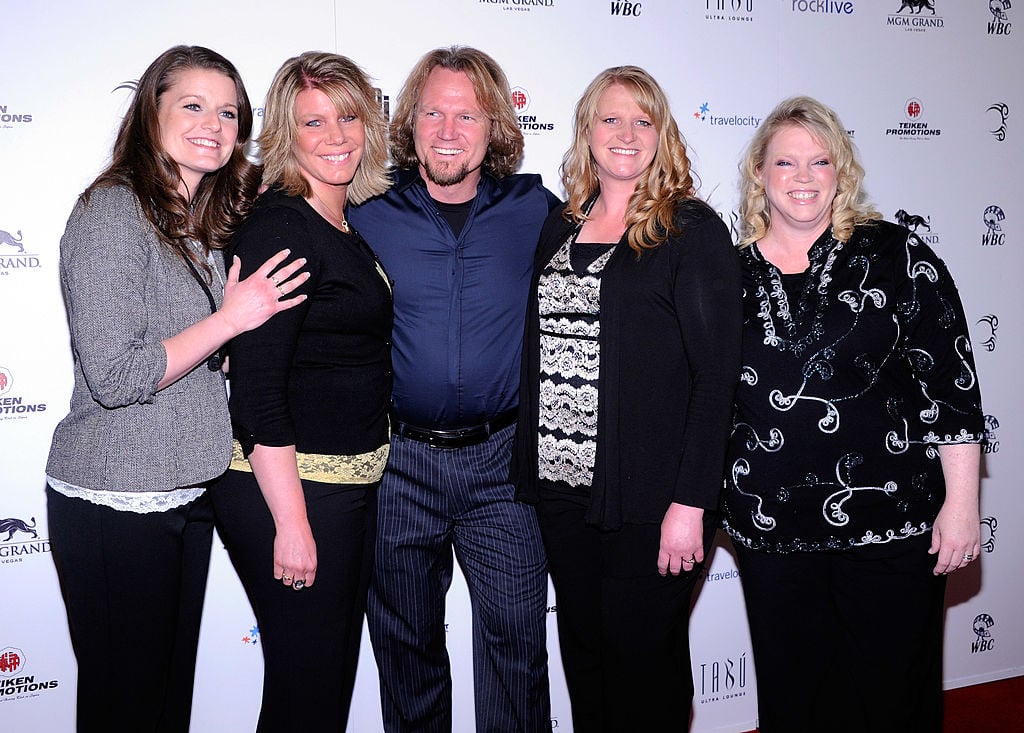 Robyn and Kody fought bitterly about renting vs. buying a home in Flagstaff
On the latest episode, Kody admitted that he and Robyn were in an "angry place with each other." Robyn felt like Kody let her down after the move from Las Vegas, while Kody was frustrated with Robyn's refusal to budge on this crucial decision.
"We've been looking for a house to rent for several months with no success," Kody lamented. He warned Robyn that the situation could get dire soon if they didn't act fast: "If we don't make an offer soon, then we're gonna have to leave town…We risk not having a place to move when we finally move."
Meanwhile, Robyn was frustrated with Kody's demands. "I'm trying to avoid fighting with him," the Sister Wives star said, "but he isn't making it easy. He's getting really pushy."
Kody's fourth wife said she and her children felt "insecure" and "unsafe" in Flagstaff due to their precarious housing situation. "This is so not part of our plan," she exclaimed to Kody. "Our plan was to rent and then build out on our property."
What's more, Robyn worried that the plural family's culture—which included all 18 children being raised by the same set of parents—would crumble under the weight of their scattered housing situation. Robyn even seemed to be lacking faith in her husband's leadership skills.
"I don't want to insult him, but I don't know how to make sense of his thought process," she said of her husband. "Our family culture is just eroding…and I feel like I'm contributing to that by being okay at all with the idea of buying a house."
Robyn insisted they needed a 'miracle' in the form of a rental
Kody, Robyn, and the other Brown adults believe in divine revelation due to their religious faith. Within the Apostolic United Brethren (their sect of fundamentalist Mormonism), in particular, the role of revelation or divine inspiration is particularly significant.
The problem? Both Kody and Robyn believed they were getting very different messages from God about renting or buying.
For her part, Robyn insisted that God wanted them to rent. "I've got five days for my miracle to come," the Sister Wives star worried. "I'm praying like crazy, because it has to come."
Janelle Brown, Kody's second wife, elaborated on the Brown family's beliefs. During a visit to her daughter, Maddie Brown Brush (who now lives in North Carolina with her husband, Caleb Brush, and their two children), Janelle said that Kody had his own idea of what God was saying.
"Your dad's basically saying now, I just have to trust God," Janelle told Maddie.
"We're religious people, so we kind of feel like, since it's the only option being presented to us, I guess this is where we're going," Janelle explained to Sister Wives producers.
Kody snarkily referred to his fourth wife as the would-be 'prophetess of the family'
Meanwhile, Robyn believed that Kody wasn't allowing himself to be open to revelation because of his own stubbornness. "I think he's so wrapped up in this idea of buying…that he's not willing to exhaust all the options," she argued. "I feel like I'm betraying my whole family by even entertaining the idea of buying."
But Kody thought there might be some deeper reason for the Browns to buy instead of rent. "I think there might be some blessing or benefit to buying, even if we can't see it right now," he told Robyn during yet another argument.
"I don't really see those benefits," she snapped, adding that God wanting them to rent wouldn't "make sense."
"He wants me to lay down my sword and stop fighting with him," Robyn cried. "But I don't know how. I can't. I just can't."
Kody even worried that, if a rental home did work out at the last minute, his power dynamic (and even his spiritual dynamic) with Robyn would permanently shift. He told Sister Wives producers that, if Robyn got her way, she would believe she'd been right all along and think, "See? God's always right."
The Sister Wives patriarch added that Robyn might begin to see herself as "the prophetess of the family." Meanwhile, he lamented, "I look like a bully."
But, Kody concluded, buying seemed like the only way to move forward—religious arguments aside. "What do you do when you completely disagree and something has to be done here?" he wondered.
On Twitter, Kody continued to complain about Robyn's resistance during the episode. "What happens when an immovable object comes into contact with an unstoppable force?" he wrote, tagging Robyn for extra emphasis.
Later in the episode, the Sister Wives star wrote on Twitter that he'd never figured out why Robyn was so opposed to buying. "For the life of me, I really didn't know why @LuvgvsUwngs wouldn't budge on this. I was literally losing my mind," he wrote. "I see her acquiescing here a little, but it is breaking her heart."