'Sister Wives': Kody Brown Thinks 1 of His Wives Will 'Never Be Happy'
On the April 4 episode of TLC's Sister Wives, "Can I Light You Up," Kody Brown got real about the problems he was having in his polygamous marriage. During his 30th wedding anniversary date with his first wife, Meri Brown, Kody opened up about his issues with another wife.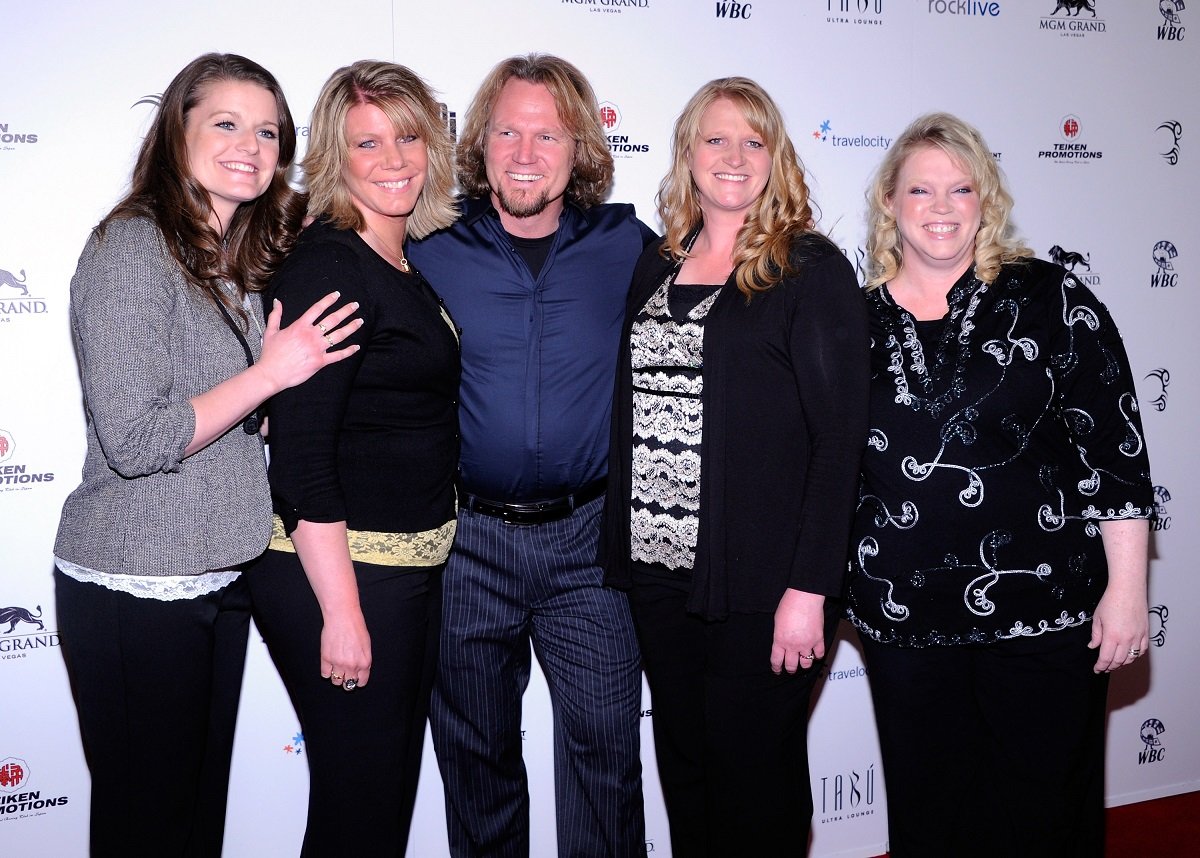 Kody Brown admitted he had 'bitterness' about polygamy
On the latest Sister Wives episode, Kody admitted that he harbored "an element of bitterness" that was "bothering him" when it came to polygamy.
After all, he'd been through a difficult few years – what with the move from Las Vegas to Flagstaff, the Brown family's splintering and fracturing due to their "one home" argument, his estrangement from Meri, and finally, COVID-19. The dad of 18 confessed that he had gotten to a place where he felt "hopeless" about the future of his family.
"I picked this lifestyle," he acknowledged. "I know I picked this lifestyle! But I'm angry about what it's doing sometimes." While he said he'd been trying to be "patient," his four wives' constant complaints had gotten to him, especially after their refusal to live under one roof with each other.
The 'Sister Wives' star told Meri Brown about his troubles with one of his wives
As Kody and Meri sat down together to discuss their own marital troubles, the conversation shifted to another wife. While Kody didn't name the wife specifically, it's likely that he was talking about his third wife, Christine Brown. Christine patently refused to move into one home with her sister wives, and Kody and Christine's relationship suffered greatly as a result.
"I feel immense pressure all the time for satisfying the emotional needs of a wife that I sometimes have no interest in satisfying," Kody told Meri, quickly clarifying that he was talking about someone other than her. "I have a wife who I think will never be happy. Basically, in all the years I thought we were happy, she wasn't."
Kody wondered why some of his wives didn't seek divorce
Kody then told Meri that the argument over the Brown family's property and living situation left him "blown away by the deep pain and emotion that can accompany plural marriage."
He even hinted that his wives should leave if they weren't happy. While Kody didn't feel it would be right for him to propose divorce, he wondered aloud why some of his wives didn't make that move themselves.
"It makes me wonder if people who've been so unhappy for so many years couldn't just leave and go find something that made them happy instead of badgering me about not doing it right anymore," the Sister Wives patriarch declared.
Whatever the case, it was clear that Kody was fed up with the state of his family, his marriages, and polygamy in general. He admitted that he wondered if "every single one" of his wives would be better off if they were married to another man.
Kody also told Meri that he wanted wives who got along with each other and liked each other instead of saying "snotty little s*itty things to each other that break the other's hearts."
"This is not what I want," he exclaimed. "This is not what I signed up for."
Christine Brown admitted she and Kody had had a 'rough relationship' for years
In the sneak peek for the upcoming Sister Wives episode, Christine and Kody discussed the problems in their marriage even more openly. It looks like Kody and Christine's marriage will be the focus of the next episode, just as Kody and Meri's relationship was the major storyline this week.
"We've had a rough relationship for a couple of years," Christine admitted in the Sister Wives preview.
Kody even went so far as to say, "Plural marriage is a challenge that [Christine] doesn't enjoy. I'll be frank, plural marriage is not a challenge that I enjoy."
Sister Wives airs on TLC on Sundays at 10 p.m. EST. Episodes are also available on Discovery+.