'Sister Wives': Kody Brown's Wives Think He'll 'Never Be Done' Having Kids
Kody Brown of TLC's Sister Wives has always valued his massive family. The polygamist husband has four wives (Meri, Janelle, Christine, and Robyn Brown) and 18 children. His sprawling brood includes 15 biological children and three adopted children from Robyn's first marriage.
On the Feb. 28 episode of Sister Wives, Kody's wives admitted that they didn't think their husband would ever stop wanting to add more kids to the family.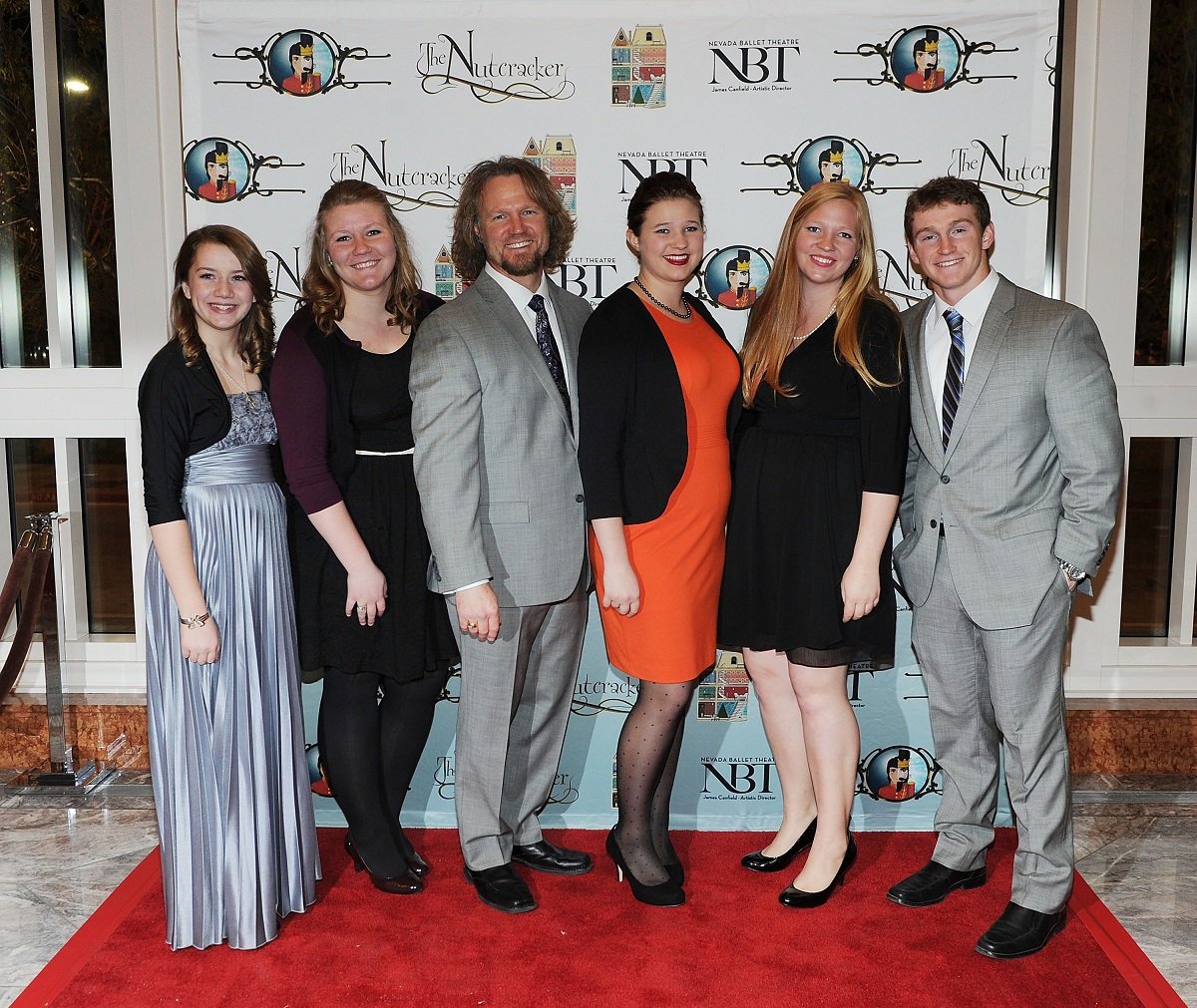 Christine Brown says her 'womb is closed'
Kody's third wife, Christine, called a Brown family meeting on the most recent Sister Wives episode. When they sat down to hear Christine's good news – that she finally sold her house in Las Vegas, which was the last of the four homes to go – Meri joked that she thought the announcement might be a very different one.
"I thought you were going to tell us you were pregnant," she laughed.
Christine assured her sister wife that that wasn't about to happen anytime soon. The mom of six made it clear that she wasn't interested in having any additional children.
"The womb is closed for business," the Sister Wives star declared.
Kody's second wife, Janelle, explained that Meri's assumption was a natural one for the Brown family. For years, she said, almost every family meeting was about a pregnancy for one of the wives.
"For decades, it seems like that was our thing," Janelle said. "So I guess we can't let go of that."
Janelle Brown says the idea of more kids will 'always' appeal to Kody
Janelle went on to explain that Kody had always been a family man with a strong love for children. In fact, Kody and Janelle's daughter, Maddie Brown Brush, once said that Kody's children were his true "soulmates."
And Janelle didn't think Kody was ever going to stop wanting more kids in his life – especially after so many years of having one child after another.
"The idea of having more children is always going to be appealing to Kody," the Sister Wives star told TLC producers.
Christine agreed with Janelle's assessment. Still, she confirmed that Kody's fourth wife, Robyn, would have to be the one bringing any more kids into the world; she was done.
"I don't think Kody will ever be done having children," Christine said. "And every time he's like, 'I don't know, I might have more kids!' I'm like, oh my gosh, not from me! Go to another wife, because nope. My womb is closed."
Robyn Brown recently hinted at the possibility of adding more children to the family
As for Robyn, she recently made some comments in an interview with Entertainment Tonight to promote the new season of Sister Wives that suggested she might be open to the possibility of having more kids, too. In addition to her three kids from a previous marriage (Dayton, Aurora, and Breanna Brown), whom Kody adopted, she has had two biological children with Kody as well.
In response to a question about whether she wanted more kids, Robyn said she would never fully rule it out. After all, having children is a cornerstone of the family's fundamentalist Mormon faith.
"Our religious belief is that we bring as many children to be with us as possible," Robyn explained. "And that is actually always a question. I'm not going to say more than that, other than just, that is always something we consider and wonder about and pray about to make sure that our whole family is here."
While Kody and Robyn haven't announced any definitive plans for future children, it's clear that neither one of them is entirely against the idea.