'Sister Wives': What Do Kody, Meri, Christine, Janelle, and Robyn Brown Do for a Living?
One of America's most famous polygamist families, the Brown family, has captivated the public since their debut on TLC in 2010. The Brown family dynamics, along with their financial status, have left many fans wondering how they have been able to make it all work over the last decade with one husband, four wives, and 18 children. Read on to learn more about the Browns, what Sister Wives stars Kody, Meri, Christine, Janelle, and Robyn do for a living, and what the famous family's net worth is estimated to be. 
The Brown family has made millions from TLC network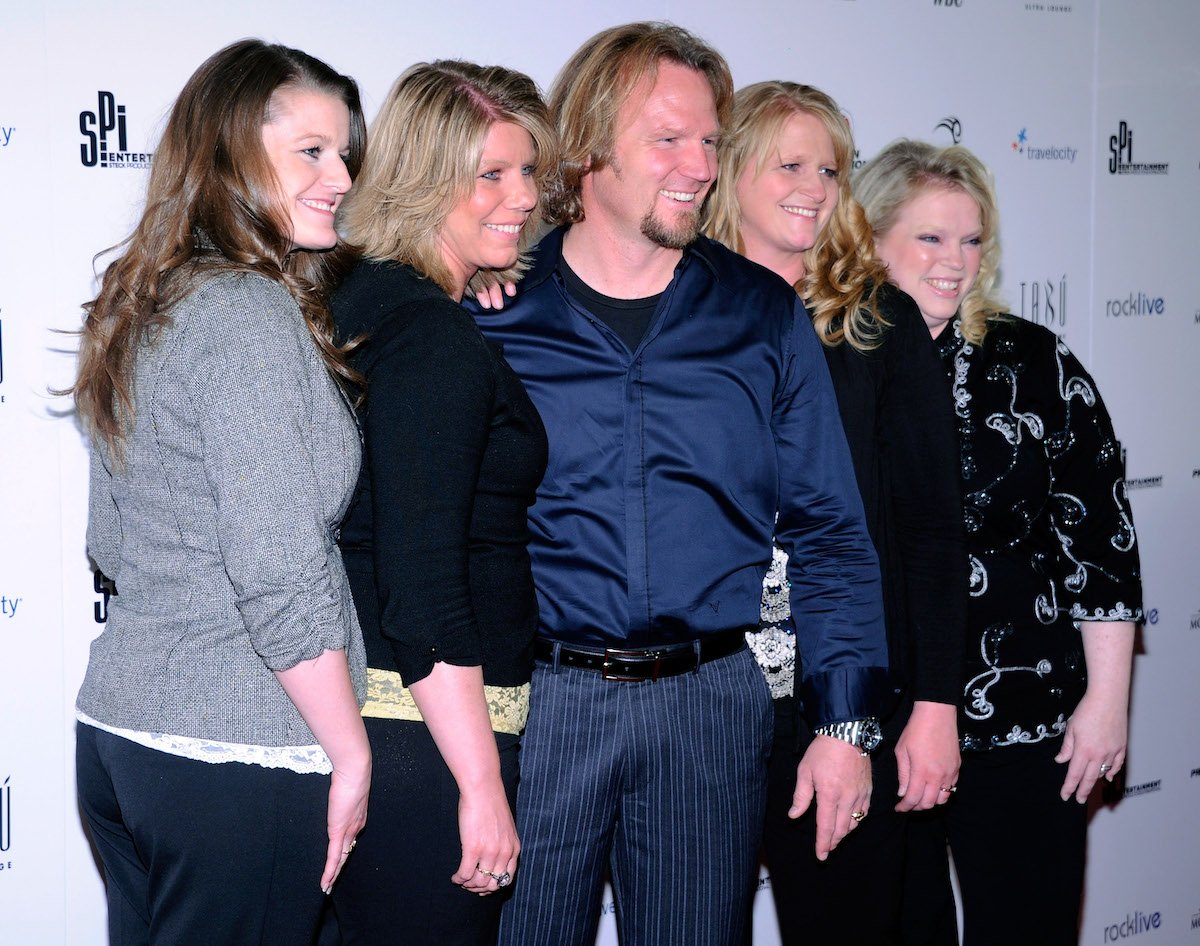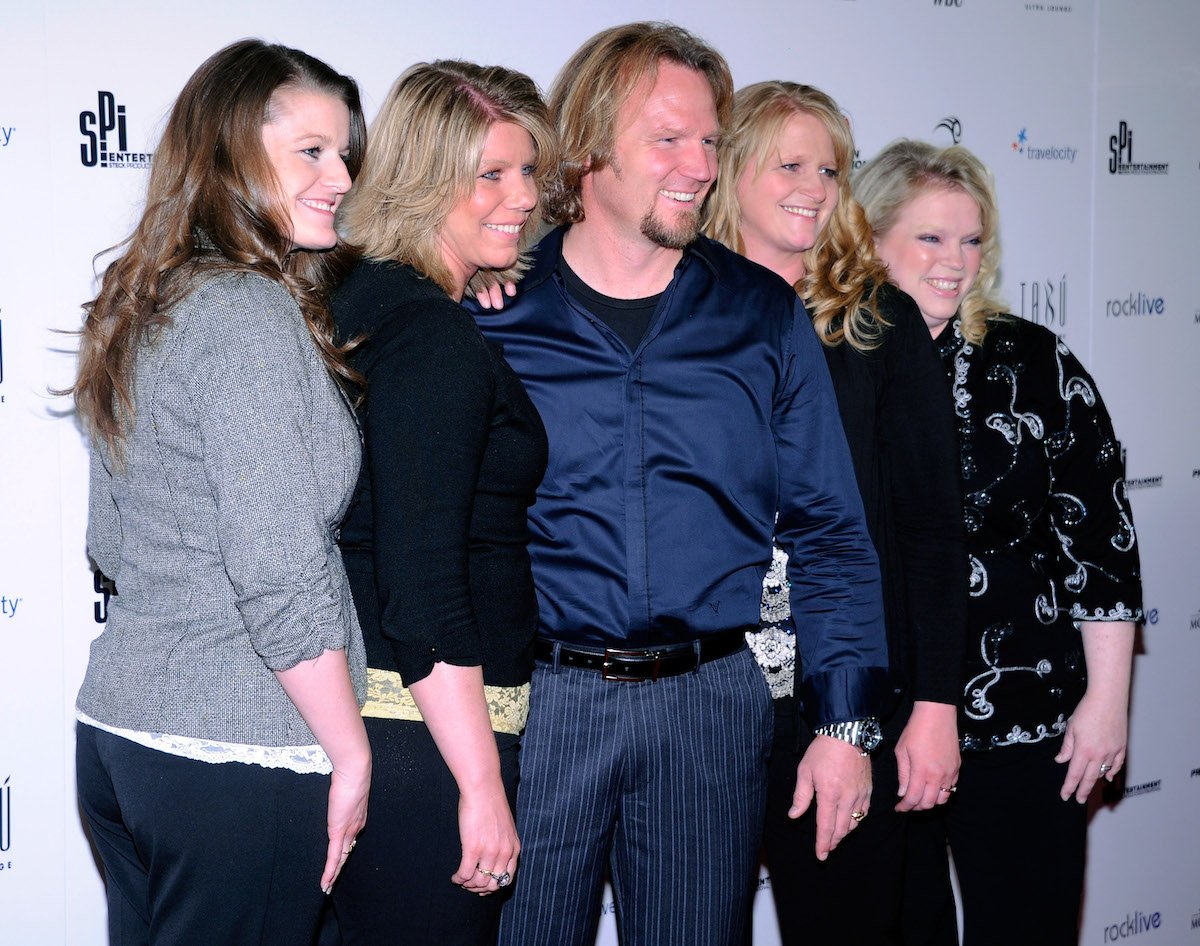 The Brown family has been on the TLC network since 2010. When filming first began for Sister Wives, Kody had just three wives and 12 children. According to Fandom, Meri is Kody's first wife as the couple wed in 1990. After praying and feeling called by his fundamentalist Mormon faith, Kody married his second wife Janelle in 1993. At the time, Janelle was a divorcée who had previously been married to Meri's brother. The following year, Kody decided to shake up the family once again by marrying his third wife, Christine, in 1994.
With three wives, Kody quickly became a father to 12 children within a decade, including: Logan (1994), Aspyn (1995), Mariah (1995), Maddie (1995), Mykelti (1996), Hunter (1997), Paedon (1998), Garrison (1998), Gabriel (2001), Gwendlyn (2001), Ysabel (2003), and Savannah (2004). 
The same year Sister Wives became airing, Kody decided to expand his family even further by marrying his fourth wife, Robyn. Robyn brought three children into the marriage, including Dayton (2000), Aurora (2002), and Breanna (2005).
Just a month before marrying Robyn, Kody also welcomed another child with his third wife named Truely (2010). After having two more children with Robyn, Solomon (2011) and Ari (2016), Kody had expanded his brood of 12 children to 18 children since agreeing to film for Sister Wives.
Along with expanding his family, Kody has also expanded his bank account since filming for the TLC network. Distractify reports that the Browns make between $25,000 and $40,000 for each episode of Sister Wives.  
What do the 'Sister Wives' stars do for a living?
While making millions from TLC has certainly added to the Brown family's bank accounts and ability to afford 18 children, the Browns aren't afraid of a little hard work. Kody and the majority of his wives have all continued to work and create businesses even after the success of Sister Wives. 
While Kody has always been vague about what he does for a living, it is generally understood that he works in online sales and investment. First wife Meri owns a bed and breakfast and sells LuLaRoe clothing. Second wife Janelle runs a business called Strive, while third wife Christine launched a legal business called CBrown Quest, LLC, in 2020, and fourth wife Robyn sells jewelry and runs the family boutique called My Sister Wife's Closet. 
How much is the Kody Brown family worth? 
Through all of their jobs, business endeavors, and TLC money, the Browns have achieved a high degree of financial success. According to Celebrity Net Worth, Kody Brown is estimated to be worth around $800,000 on his own. While Robyn and Christine's net worths are difficult to determine, both Janelle and Meri are estimated to be worth $400,000 each. This means that altogether the Brown family is worth well over $1 million. 
Unfortunately for the Browns, even $1 million doesn't go very far when trying to finance four households and clothing, housing, and feeding that many people every month. The Browns have had some level of financial difficulties over the last decade, too. However, the family still lives quite comfortably in their new residence in Flagstaff, Ariz.
Only time will tell how much money Kody and the Brown family are able to hang on to with numerous kids still at home, college educations to pay for, and the simple daily costs of living.