'Sister Wives': Kody Reveals Why It Was So Easy for Him to Accept Mariah's Sexual Orientation
Kody Brown of TLC's Sister Wives, as well as his four wives – Meri, Janelle, Christine, and Robyn Brown – have always been open about their support of LGBTQ rights and gay marriage. They stood true to this belief after Meri and Kody's 25-year-old daughter, Mariah Brown, came out as gay in 2016 and got engaged to Audrey Kriss.
This surprised many Sister Wives fans at first, given the Brown family's conservative beliefs within the Apostolic United Brethren, their fundamentalist Mormon sect. On the most recent episode of Sister Wives, "The Basement Wife," Kody opened up about why it was so easy for him to accept Mariah and Audrey as a couple.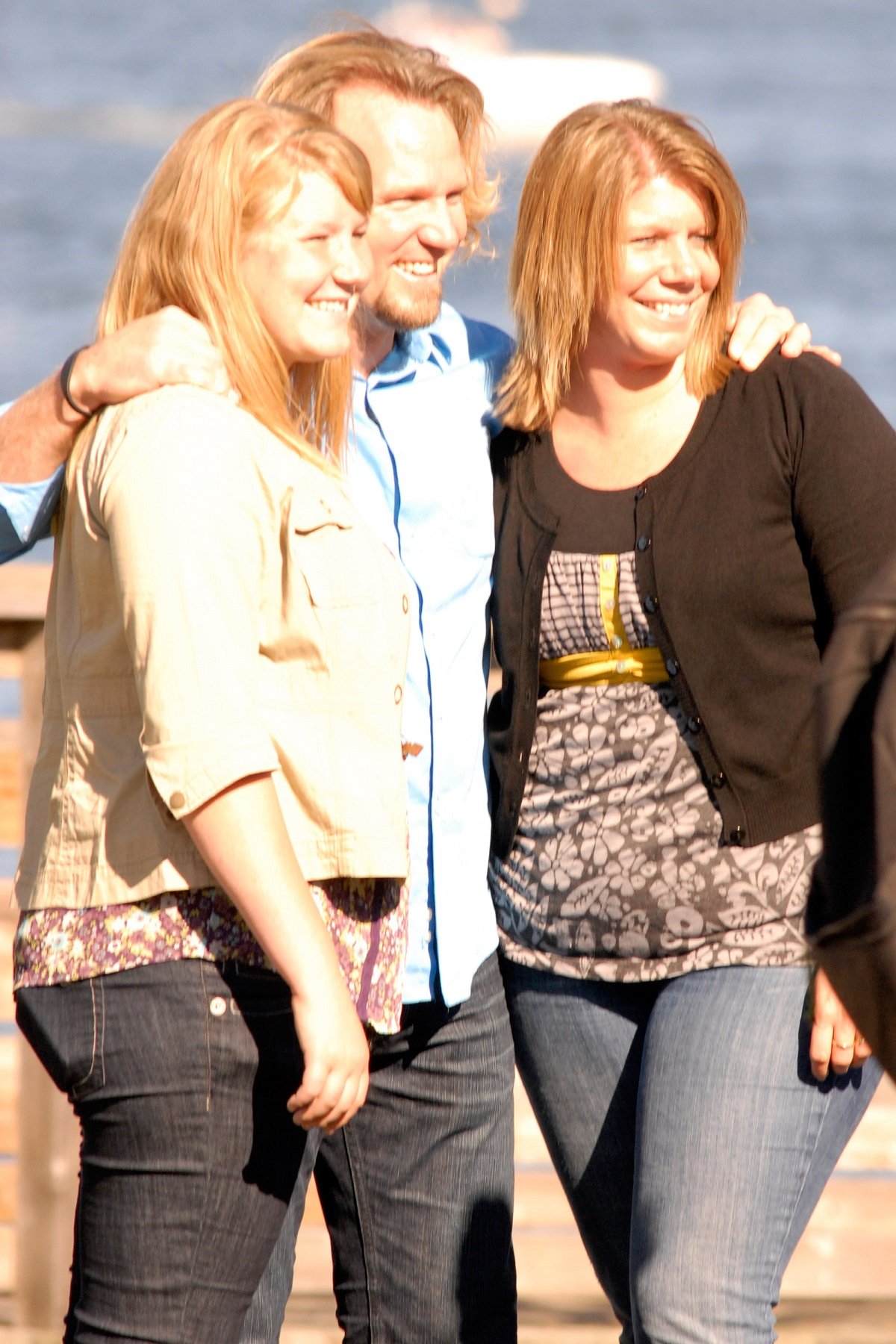 Mariah and Audrey toured several wedding venues
After living together in Chicago while Mariah attended graduate school for social work in Loyola University Chicago, Mariah and Audrey moved back to Audrey's home state of Utah, where they originally met as students at Westminster College.
On the most recent episode of Sister Wives, the fiancées brought their families to tour three picturesque Utah venues – a botanical garden, a family farm with a castle, and a ski resort – as they began to plan their wedding. While they didn't come to a hard and fast decision on a venue, it did give their loved ones a chance to reflect on their relationship.
Looking back on her shocked reaction when Mariah came out to her parents initially, Meri admitted she wished she had acted differently. Mariah took her reaction as a form of rejection at first. Instead, Meri said she really just felt like a "bad mom" because she hadn't known about her daughter's sexuality before she came out.
"I will never forget, and I will always regret, my reaction," Kody's first wife said, "because I was completely clueless. I felt like such a bad mom. I felt horrible."
Now, however, Meri had grown close with Mariah's bride-to-be, even thinking of her as her own daughter.
"I have absolutely loved seeing their relationship blossom," she gushed. "They are so good for each other."
RELATED: 'Sister Wives': Meri and Kody Brown Seem to Have Very Different Ideas About Their Marriage
The 'Sister Wives' stars admitted not everyone in the family supported their right to marry
As Audrey and Mariah toured venues, the conversation turned to the family's overall acceptance of LGBT rights and gay marriage. The couple explained that they wanted only people who deeply supported them to be there – and not everyone in their family or extended family fell into that category.
"Not everyone agrees with our right to marry," Mariah told Sister Wives producers.
"I don't want to be worried about them on our wedding day," Audrey agreed.
Kody's third wife, Christine, said that there were people on "both sides" of the couple's family that didn't support their right to marry each other. She hoped intolerance wouldn't play any kind of role in their happiness on their wedding day.
Kody said he related to Audrey and Mariah's desire for acceptance
As for Kody, he said he could relate to Mariah's concerns about feeling fully accepted by her wedding guests. The Sister Wives star said he often felt the sting of intolerance, even from loved ones and family members, at his own weddings due to his status as a polygamist.
"The parallels are very similar," Kody argued. "That kind of treatment, where they're like, 'Well, I love you, but I sure think your lifestyle and your religion are dumb,' because we dealt with that, that may very well have been something that helped me personally develop a high level of acceptance of people who are gay. I know what it's like to be picked on."
Kody went on to say that he believed minds could be changed through the power of a wedding between people who truly love each other. His wedding to Robyn in 2010, for example, was a "coming-out" moment of sorts in his own life.
"A lot of people who really had a problem at first sort of lightened up through that process," he told TLC producers. "You never know whose mind you might open through the sacredness of your love."
He advised Mariah and Audrey to invite anyone and everyone to their wedding – if only to "force them to think openly" about whether they truly wanted to ostracize others due to their sexual orientation.