'Sister Wives': Mariah and Meri Brown Argue During Meri's Trip To Chicago
Meri Brown, Kody Brown's first wife on TLC's Sister Wives, has had a strained relationship with her only biological daughter, Mariah Brown, for some time.
Mariah and Meri clashed somewhat after Mariah came out as gay in 2017, as Meri was only cautiously accepting at first. Mariah also withdrew from her relationship with her mom after Meri's online relationship with a notorious catfish was revealed around the same time.
Still, Meri and her daughter have seemed to reconcile and move forward, despite their differences. But not everything is perfect in their relationship just yet.
On the Mar. 15 episode of Sister Wives, Meri and her sister wives (Janelle, Christine, and Robyn Brown) visited Mariah and her fiancée, Audrey Kriss, in Chicago. There were a few awkward moments, as Mariah and Meri butted heads over Meri's proposal of a second engagement party.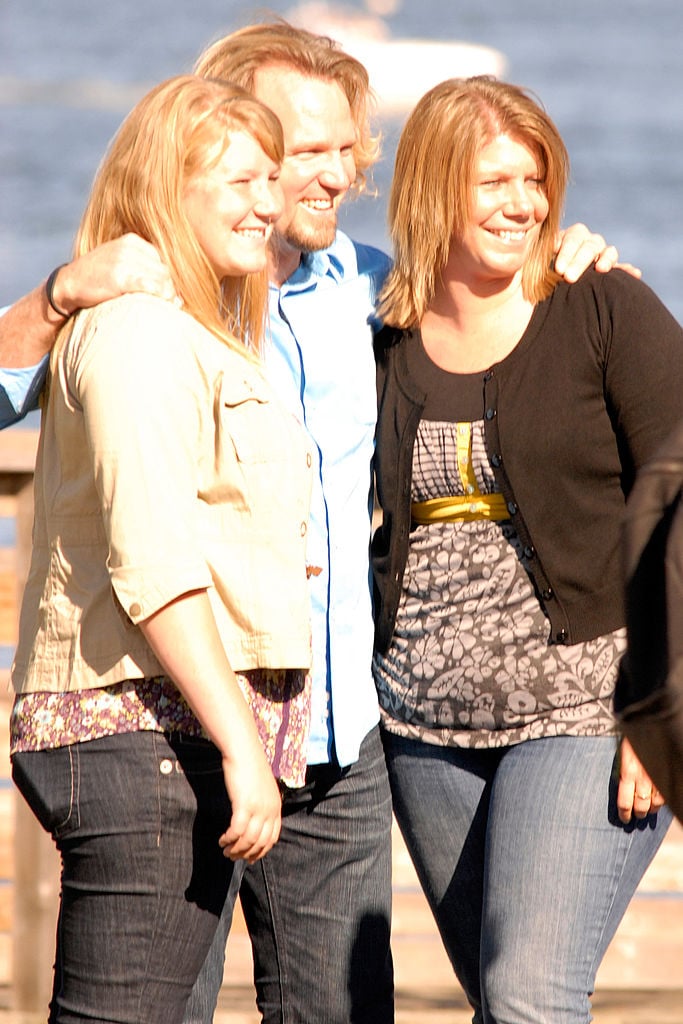 Mariah pushed back against Meri's suggestion for a second engagement party
Over lunch in Chicago, where Mariah is in a master's program for social work at Loyola University Chicago, Kody's first wife broached the subject of throwing Mariah a second engagement party.
"So, I know that your sisters want to throw you an engagement party," Meri ventured. "Would it be bad to have more than one? Because I would love to throw you an engagement party."
After an awkward silence, in which Mariah looked like she wasn't sure quite what to say, Meri finally asked nervously, "Is that weird?"
"Yes," Mariah admitted.
But Meri pushed the issue, saying she wanted to throw Mariah and Audrey an engagement party at her bed and breakfast, Lizzie's Heritage Inn in Parowan, Utah. "I see nothing wrong with having more than one party," Meri insisted. "It's not weird."
But Meri's only child wasn't convinced, partly because she and Audrey weren't planning to get married for several years. "I would be fine to do it at the bed and breakfast," she said, trying to keep things light. "I just think it would be weird to have more than one."
Meri admitted the tension with Mariah was nothing new. "Let's be real," she told Sister Wives producers. "Mariah pretty much thinks anything I think is weird."
Meri's sister wives argued on her behalf for two parties
Luckily, Meri's sister wives backed her up in her efforts to reconnect with her 24-year-old daughter through an engagement celebration.
"This is why it's okay," Kody's fourth wife, Robyn, exclaimed. "Because there's two brides!" Christine and Janelle enthusiastically agreed.
"Why is she so against this?" Meri added. "It's a perfectly logical idea. We have two brides, two engagement parties."
Meanwhile, Mariah's fiancée, to whom she proposed at the Women's March in Jan. 2019, was all in favor of a second engagement party—leading some fans to wonder why Mariah was so against the idea. "Any excuse is a good excuse to have two parties," Audrey said.
"Audrey doesn't ever back me up," Mariah joked about her fiancée in an interview with Sister Wives producers.
"I'm always down for a party," Audrey admitted good-naturedly. "If someone wants to throw us another party, I'll take another party!"
Mariah eventually 'softened' on the idea
Like Meri, Kody's third wife, Christine, was confused about why Mariah was so adamantly opposed to the idea of two engagement parties.
"I find it so super interesting that Mariah is really just digging her heels in on this," Christine wondered. "She's basically like, hard no. Bed and breakfast, I'm not interested."
Finally, though—after quite a bit of discussion—Meri and Kody's only child seemed to come around. "We will do something there," Mariah conceded, complimenting Meri's bed and breakfast along the way.
Given their complicated history, Meri told Sister Wives producers she was happy with Mariah's response. "Mariah is softening on this," she said, adding that she was proud to hear her daughter praise her business. "The fact that she called it cute…that's very cool," she gushed.