'Sister Wives': Mariah Brown Says She Might Have Been a Polygamist If Her Family Had Stayed In Utah
Mariah Brown, Meri and Kody Brown's only daughter on TLC's Sister Wives, came out as gay in 2017.
While her parents' fundamentalist Mormon beliefs, as members of the strict, polygamy-endorsing Apostolic United Brethren (AUB) sect, don't support gay marriage, Mariah's dad and four moms (including Meri's sister wives, Janelle, Christine, and Robyn Brown) all supported her after her coming-out announcement.
On the Mar. 15 episode of Sister Wives, "Growing Up Gay and Religious," Mariah opened up about what it was like to grow up gay in the fundamentalist Mormon religion, including her initial desire to be a sister wife in a polygamist marriage and her engagement to her fiancée, Audrey Kriss.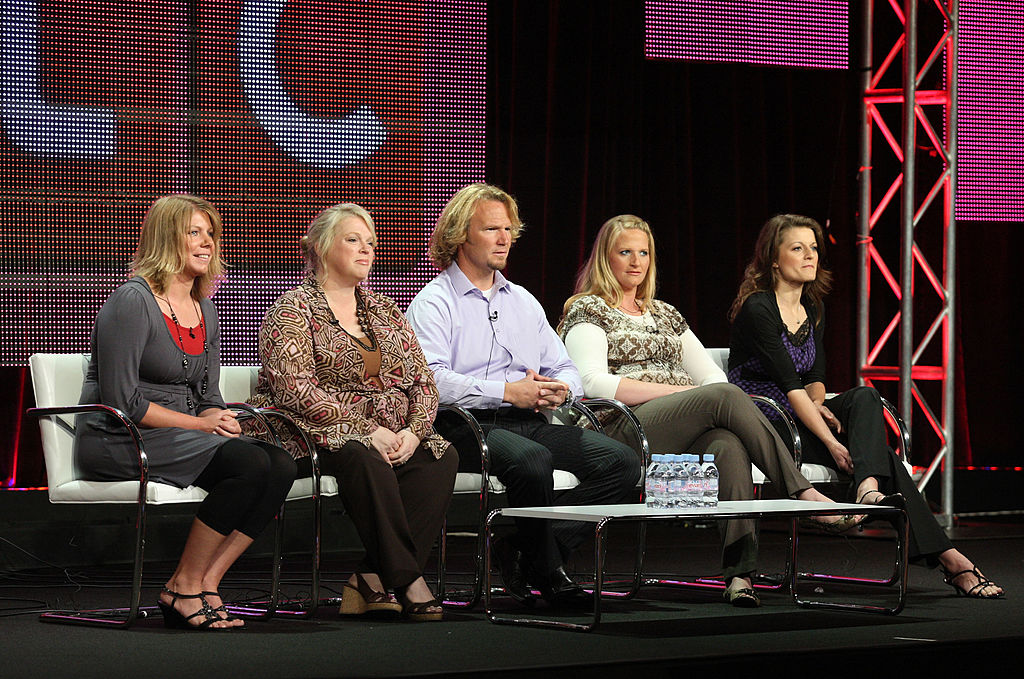 Mariah realized she was gay when she discovered her crush on Audrey
During the latest episode of Sister Wives, Mariah explained that she found out she was gay in part because of her now-fiancée. The 24-year-old grad student, who is now in a master's degree program in social work at Loyola University Chicago, met Audrey when they were both undergraduates at Westminster College in Utah.
"Part of my sexual awakening was, I found out I liked Audrey," Mariah gushed. "And I was like, 'Oh, maybe I'm gay.'"
What's more, Audrey was not only Mariah's first date with a woman, but her first date—period.
"It was a good year before we started dating," Meri's daughter revealed. "And on our first date…It was my first date with a woman, actually. It was kind of my first date ever. So I was a little nervous, and Audrey was a little nervous, because that's kind of a lot of pressure."
"I am glad I didn't know this at the time," Audrey joked. The couple dated for two years before getting engaged at the Women's March in 2019.
Meri's daughter admitted her religious past was 'very painful' at times
Mariah is over the moon to be with Audrey now, but the Sister Wives star revealed that things hadn't always been so blissful.
The Sister Wives star told producers that her religious background had made her feel conflicted and guilty about her sexuality. "When I was in my teens, I felt very devoted to the church that I was raised in," Mariah said. "I always said that I wanted to live polygamy. I think it was a way to protect myself from coming out to myself, really."
While Mariah said she would always be happy to have been raised in a polygamist family, she confessed that it had also caused her a lot of internal turmoil.
"I'm very grateful for the way my parents raised me, very grateful for my upbringing," Mariah told Sister Wives producers as tears sprang into her eyes. "And at the same time, it was very painful. And it was really hard for me to be gay and be religious at the same time."
Mariah, who often talked as a teen about the possibility of becoming a sister wife herself, thought she might have gone that route if the Brown family had remained in Utah.
"I have considered many times in my life what my life would have been like if we hadn't moved to Vegas," she mused. "My guess is that I would get married to a man with a few wives, be there a few years, hate my life, and eventually leave."
Mariah's moms also remembered her initial desire to live what they call the "principle of plural marriage."
"Meri, how many conversations did you have with Mariah, too, about being a sister wife?" Robyn mentioned. "She talked a lot about sister wives."
Meri implied that Mariah's desire for female companionship had confused her in her religious context, making her think she wanted to be a sister wife rather than to have a wife herself. "She did, because being raised in this religious culture, where being gay is not accepted, that's what she was connecting with," Meri said.
The Browns welcomed Mariah with open arms
Luckily, Mariah's family didn't stick to the letter of the law when it came to Mariah's sexual orientation and their fundamentalist Mormon religion.
Kody and Mariah had a reassuring heart-to-heart about her sexuality, the 24-year-old explained: "Right after I came out, my dad, he had told me this before, but he reiterated it to me, that he had had a conversation with God many years ago, and God said, 'You love, I judge.' And so that's all my dad does, is love everybody."
And despite the contradiction between living her authentic life and being religious, Meri's daughter explained, she had always been welcomed with open arms by her family.
"Religious institutions are spaces where there's rules," the Sister Wives star said. "And if you are not following these rules or guidelines, you can feel pretty marginalized. And I did feel that way with my church, but in my family, I found so much comfort, and they loved me anyway. They love me, and they love Audrey, and they love our love."