'Sister Wives': Mariah Brown's Fiancée Defends Her On Meri Brown's Instagram After Homophobic Comments
When Meri Brown's daughter, Mariah Brown—her only child with Kody Brown of TLC's Sister Wives—came out as a lesbian in 2017, her large, polygamist family was surprisingly accepting. Many Sister Wives fans were concerned that the Brown family would be more wary about discussing Mariah's sexuality openly due to their fundamentalist Mormon beliefs.
But Meri, Kody, and his three other wives—Janelle, Christine, and Robyn Brown—were extremely welcoming and open-minded in response to Mariah's announcement. Recently, Meri shared a gushing post about her 25-year-old daughter on Instagram. Sister Wives fans jumped to Mariah's defense when a few Instagram users made homophobic remarks.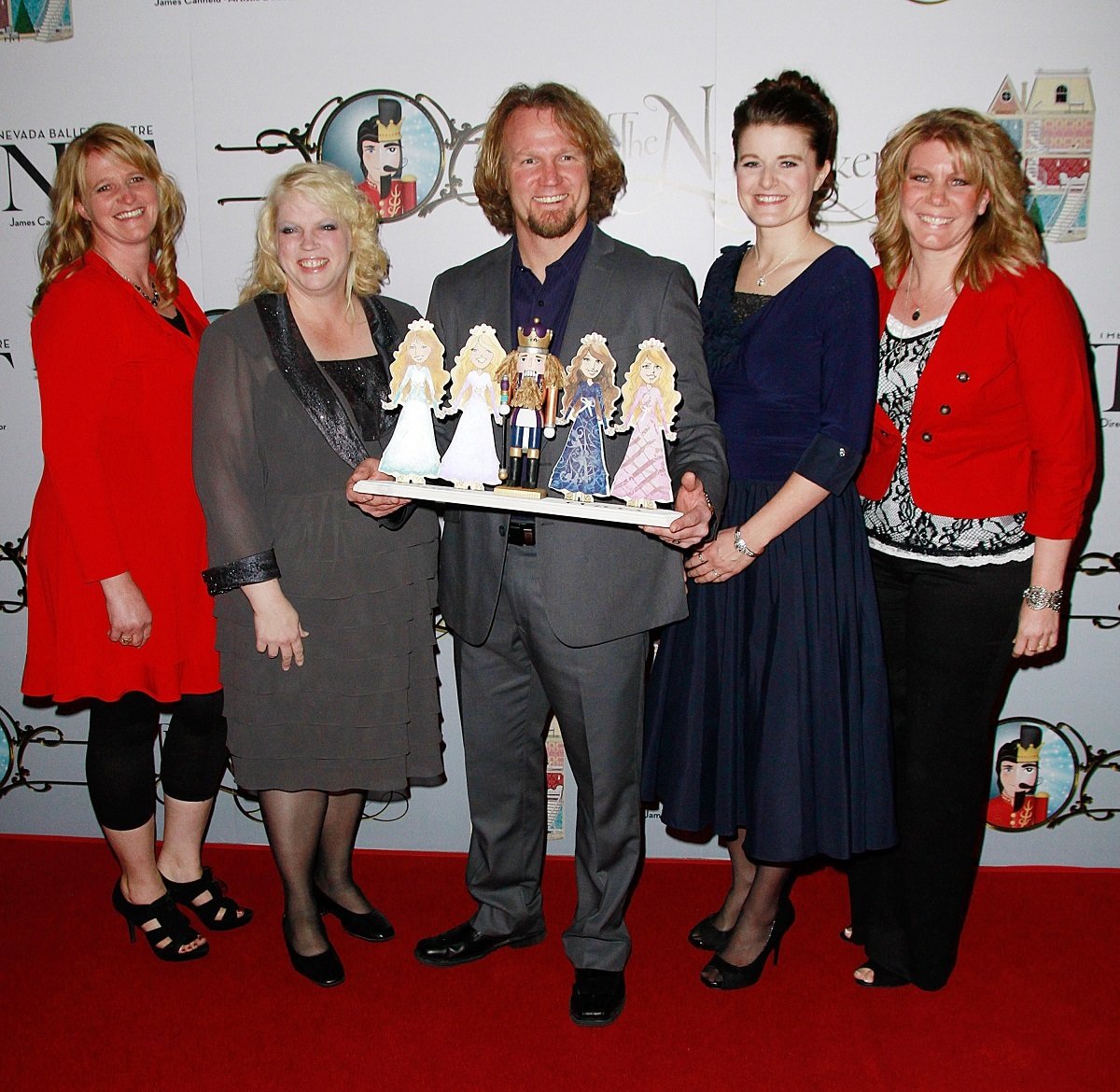 Meri praised her daughter, Mariah, in a sweet Instagram post
While Meri admitted to struggling to understand Mariah's sexual orientation at first, especially because Mariah had once expressed interest in being a sister wife herself, she ultimately welcomed her daughter and her future wife with open arms.
In a recent Instagram post, Meri shared a gleeful photo of herself with Mariah at Lizzie's Heritage Inn, the successful bed and breakfast Meri owns in Parowan, Utah.
"This kid of mine," Meri sweetly captioned the photo. "Perfect and amazing and beautiful in every way. Her heart is huge. Her passion is fierce. Her love is real. She makes me smile on the daily! So honored and proud and blessed and lucky to be her mom!!"
Kody's first wife added hashtags like "proud mom" and "strong women" in honor of her daughter, as well as "family" and "heritage" to reflect the important history of Lizzie's Heritage Inn in the Brown family. The Sister Wives star also added the pro-LGBT equality hashtag "love is love" in support of Mariah's sexual identity.
'Sister Wives' fans, and Mariah's wife-to-be, offered compliments to the mom-daughter duo
While Meri and Mariah have had problems in their relationship in the past—especially after Meri's infamous catfishing incident in 2014—it seems they've put them behind them.
Sister Wives fans praised Meri for fostering such a positive relationship with her daughter, who has helped to keep the B&B running during the COVID-19 crisis.
"Strong women raise strong women," one Sister Wives fan gushed in response to the post.
"She's darling and rightfully so as she's from you," another Instagram user added.
Yet another chimed in, "Wonderful things to say about you. The apple does not fall far from the tree with you both."
Mariah's future wife also wrote, "Love this so much," to which Meri responded with a string of heart emojis.
Mariah met her fiancée, Audrey Kriss, at Westminster College. The couple got engaged at the Women's March in early 2019 and moved to Chicago together so Mariah could pursue her master's degree in social work and social justice at Loyola University Chicago. Since then, Mariah, Meri, and Audrey have spent a great deal of time together and seem to have a close relationship as a trio.
Audrey and Meri's fans jumped in to defend Mariah against homophobic comments
Of course, although Mariah has received an overwhelming amount of support from Sister Wives fans since her coming-out announcement, there have always been some bigoted comments among the many supportive ones.
Meri's recent Instagram post was no exception. One critic warned Meri that Mariah was "willfully choosing to live in rebellion of the Holy Spirit" and advised her to "teach [Mariah] the truth" in order to avoid "eternal damnation."  
Audrey jumped in immediately to defend her fiancée against the homophobic comment, responding sarcastically, "Sign us up! Can't wait to be in flames with all the other gays!"
Other Sister Wives fans swarmed the comment to offer their support to Mariah as well. One supporter wrote to Audrey, "I'll be there with you guys. Sounds like it would be more fun than being around someone like her."
Others advised the harsh commenter not to "judge lest they be judged" and reminded her that "love is love."
Another retorted in response to the original critic's anti-LGBT comment, "Her daughter is a million times sweeter and better and more loving than you will ever be."
While Mariah and Meri might have had their issues in the past, it's clear that they have moved on and fostered a stronger relationship than ever. And it's good to see that Sister Wives fans are, by and large, very supportive of Mariah and Audrey's relationship.