'Sister Wives': Meri and Kody Brown Seem to Have Very Different Ideas About Their Marriage
'Sister Wives' stars Kody and Meri Brown seemed to have very different ideas about their marriage in a recent interview.
The marital problems between polygamist Kody Brown of TLC's Sister Wives and his first wife, Meri Brown, have continued for years. It looks like they're back in full force on the new season of Sister Wives, which premiered on Feb. 14, 2021.
Meri and Kody each spoke candidly about their marriage in separate interviews with Entertainment Tonight ahead of the Sister Wives season premiere. Some fans thought their perspectives on their marriage of over 30 years seemed very different.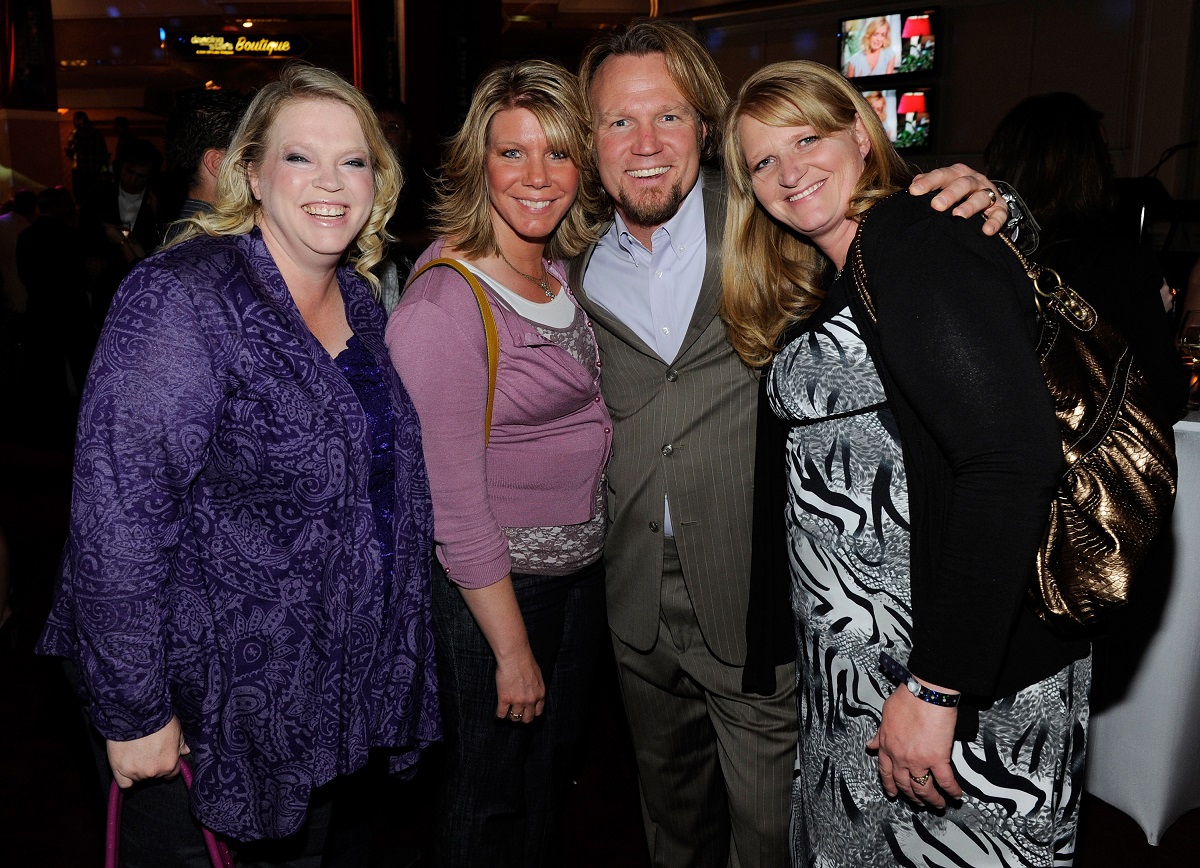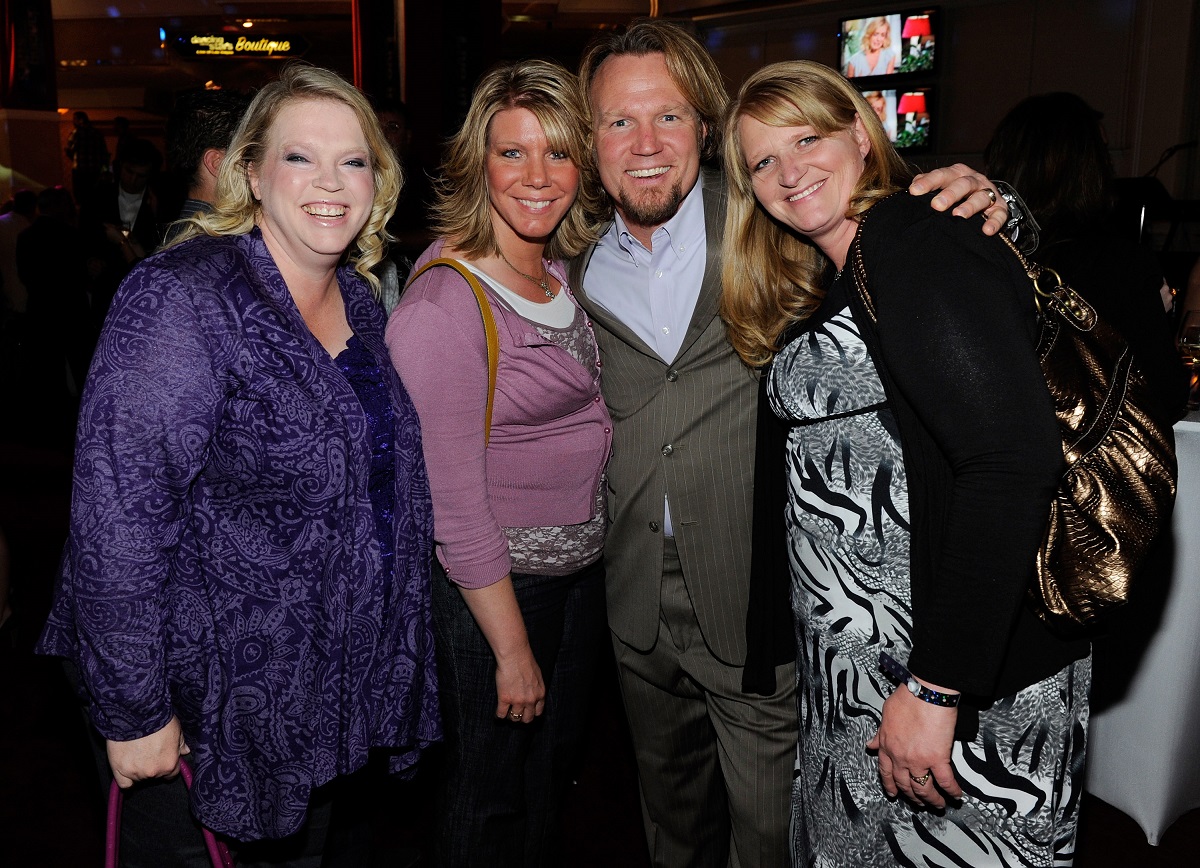 Meri Brown defended her relationship with Kody in an Instagram post
Rumors about Kody and Meri's estranged relationship have plagued the couple for years. After their 2014 legal divorce – ostensibly so that Kody could legally marry his fourth wife, Robyn Brown, and adopt her three children from a previous marriage – the longtime couple's marriage seemed to falter.
Kody's first wife even appeared to try to move on with another man. But her "boyfriend," whom she primarily spoke to online, was actually a female catfish named Jackie Overton.
Since then, Kody has been open about the fact that he no longer has romantic feelings for Meri. On the Sister Wives season 15 premiere, Meri complained that Kody rarely got in touch with her except to talk about business.
Still, Meri defended her marriage to Kody in a Dec. 5 Instagram post, ahead of the new season of Sister Wives.
"Let's just clarify something here. I love this man," Meri captioned a snapshot of herself with Kody. "I don't owe anyone an explanation but I'll do it anyway. I'm well aware that we, as a family, have chosen to put ourselves 'out there,' which, in turn, brings about all kinds of speculation, commentary, and opinions. But it comes down to this. My relationship with him is MY relationship with him."
While Meri admitted that her relationship with Kody had had both "high highs" and "low lows," she insisted that she was in the Brown family to stay.
"I love him," the 50-year-old wrote of Kody, with whom she shares one 25-year-old daughter, Mariah Brown (currently engaged to Audrey Kriss). "I love my family. I'm committed. I have 30 years in this. We struggle. We communicate. We repair relationships as the parties involved are willing and able."
"I'm here. I'm committed," Meri concluded her post. "I'm not going anywhere. Don't get your hopes up on that."
The 'Sister Wives' star said she and Kody had 'never parted' in a recent interview
In a Feb. 14 interview with Entertainment Tonight, Meri continued to assert that she had never broken up with Kody. She had always been his wife, she explained, despite their troubles over the years.
"I've been here since day one," the Sister Wives star said. Meri confessed that it was sometimes "really hard" to "look in the mirror" and think about what she needed to change to make her relationship with Kody work, but she was committed to doing so for the long haul.
Kody's first wife also seemed optimistic about her future with her husband.
"Sometimes things aren't better, but then they always do get better," Meri explained. "That's the thing that I find. You just work through it, and then you get to a point that's good."
When asked if that meant Meri and Kody were still together, the Sister Wives star replied straightforwardly, "Yeah, we are. We've never parted."
Kody Brown said he and Meri were 'estranged' and 'separated'
In a separate interview about the upcoming season of Sister Wives, Kody seemed less positive than his wife about his potential future with Meri. Although he affirmed that they were still trying to work things out, he referred to them as "separated" and clarified that they no longer spent the night together.
"Meri and I are in an amiable relationship, but we've been literally separated for, I would say, four or five years," the Sister Wives star said. "We're amiable, but we've had a real struggle."
Still, Kody explained that things were gradually getting better.
"This year, we've had some really difficult conversations, but that conversation includes, 'Hey. I'm not mad anymore. I'm not angry anymore. I'm not hurt anymore,'" Kody shared. "So that's real progress."
While Kody explained that Meri was "still his wife," he added: "I haven't lived at her house for more than four years…We're really careful about talking about bedrooms, but Meri and I – we see each other on a regular basis. We visit with each other. But I'm not staying at her house."
"We've been trying to basically work out a relationship so we can save it, if you will," the Sister Wives husband and father said. "It's an estranged marriage."
Kody and Meri might not be on great terms, but it certainly seems the couple is in agreement about one thing: They're trying to make things work.