'Sister Wives': Meri and Kody Brown Uncover the 'Brutal Truth' About Their Marriage In Upcoming Episode
Kody and Meri Brown of TLC's 'Sister Wives' have struggled for years in their marriage. In a sneak peek for the Apr. 5 episode, 'Baby Steps,' they lay all their cards out on the table in a stressful session with their couple's therapist.
Meri and Kody Brown of TLC's Sister Wives have struggled in their marriage for years.
But on Season 14, their conflict has gone mostly under the radar as the polygamist Brown family struggled with more immediate issues, like their complicated move from Las Vegas to Flagstaff. Kody's ongoing troubles with his fourth wife, Robyn Brown, about renting or buying a home, have always occupied much of his attention.
But in a sneak peek of the upcoming Apr. 5 episode of Sister Wives, "Baby Steps," it looks like Meri and Kody's failing (or even already shattered) marriage will finally be the focus.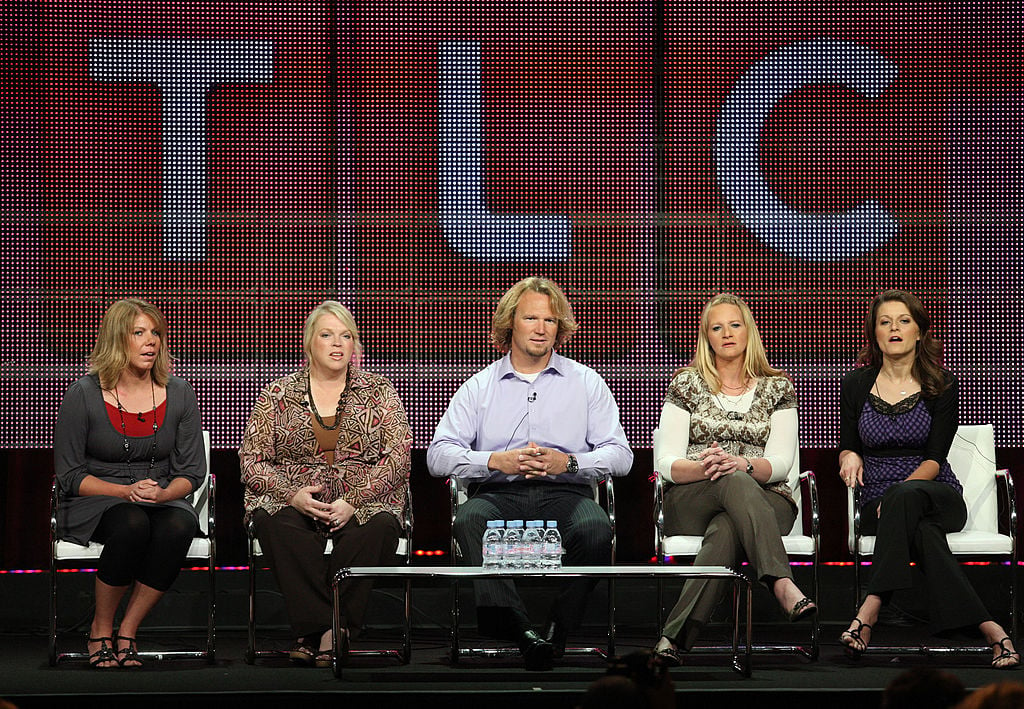 Meri and Kody have been at odds for years
Meri and Kody have been open for several Sister Wives seasons about their ongoing marital strife. First, Meri was unsure about undergoing IVF treatments after a long period of infertility. Kody ultimately decided he didn't want to go through with fertility treatments in order to have another child with his first wife.
A few years later, in 2014, Meri and Kody legally divorced so he could marry his fourth wife, Robyn, and adopt her three children from a previous marriage. The legal divorce took a toll on Meri. She took up with an online catfish (a woman, Jackie Overton, posing as a man), with whom she had an emotional affair.
Since then, Kody has said his relationship with Meri is not romantic and has implied that they don't spend the night together anymore. This season, the Sister Wives star told his other three wives that Meri wanted them to "bow at her feet" and that she had "always been like this."
"It's all coming out," a voiceover warns, as Meri and Kody return to Las Vegas for an appointment with their marriage counselor.
Kody's first wife says everyone around her wonders why she stays in her marriage
In the Apr. 5 episode, TLC's description suggests that these issues and more will come to the forefront once again, as Kody and Meri finally confront their problems head-on. "Kody and Meri head to their therapist in Vegas, where the brutal truth comes out," the episode description reads.
In the emotional preview, Meri tells Sister Wives producers, "Our relationship has been pretty rocky."
Meri adds that she knows what the public thinks of her relationship with Kody. "People ask me all the time why I don't leave," she says.
Meanwhile, Kody seems to hint that he was never sure he truly wanted to be with his first wife. "Meri and I had a very fast courtship," he says in the preview. "I didn't know who I was marrying."
Meri tells her therapist that her marriage to Kody is 'dead' and 'over'
The sneak peek doesn't get any less tense or harrowing from there. It looks like Kody and Meri are on the brink of something, whether it's reconciliation, divorce, or a major argument.
In a counseling session with their marriage and family therapist, Meri lays it all out on the table. "The relationship between he and I is gone. It's dead. It's over," she laments.
Even the counselor seems a bit shocked by Meri's admission. "Are you serious?" she asks quietly.
Meanwhile, Kody seems like he's at the end of his rope after years of marital troubles with Meri. "I am just done with hearing how I am wrong," the Sister Wives patriarch declares.