'Sister Wives': Is Meri Brown the Next Sister Wife To Split With Kody Brown?
Sister Wives fans were shocked that Christine Brown left her marriage to Kody Brown before Meri Brown did. Kody and Meri's relationship has been nearly non-existent for many seasons. Many Sister Wives fans believe that Meri will be the next sister wife to leave Kody Brown.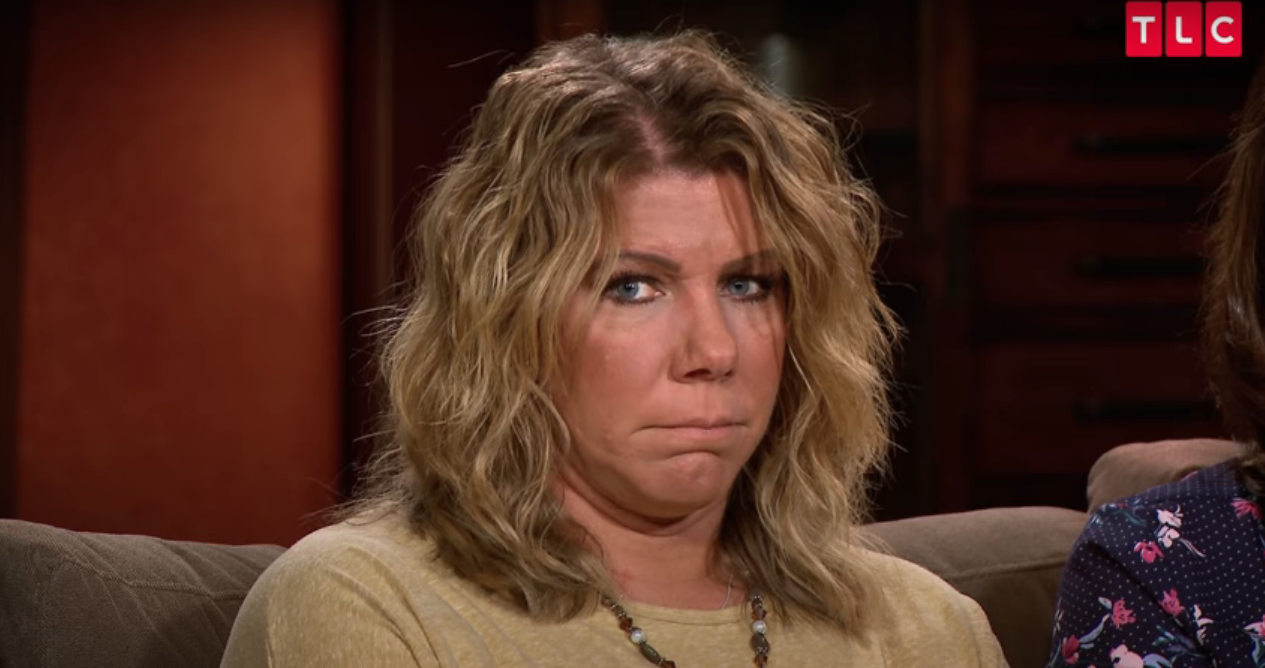 Christine leaves Kody after over 25 years together
It wasn't a huge surprise when Sister Wives fans found out about Christine's decision to leave Kody. She was the third wife added to the plural family. Many fans thought that she was one of the wives taken advantage of the most by Kody.
On Nov 2, Christine posted her official statement revealing she would be leaving her marriage. The Sister Wives star wrote, "Kody and I have grown apart, and I have made the difficult decision to leave." Christine explained that they will remain close for the six children they have together but that it's time to move on. She wrote, "We will continue to be a strong presence in each other's lives as we parent our beautiful children and support our wonderful family."
Christine was Kody's third wife, not legally, but spiritually for over 25 years. The end was when Christine went against Kody and her sister wives and moved to Utah. After selling her home in Flagstaff, Arizona, Christine and her daughter, Truley, moved into a $1.1 million duplex in Murray, Utah.
Is Meri Brown the next sister wife to leave Kody?
Sister Wives fans believe that Meri will be following Christine's lead and will be leaving Kody. Though she's yet to announce her split officially, fans know it would be nothing more than a formality. The relationship between Meri and Kody has only gotten more distant throughout the seasons. Their relationship was on a rapid decline after she and Kody divorced legally in 2014. The divorce caused Meri to feel insecure about Kody's marriage as he then married Robyn legally three months later.
Also, while Meri is technically still living in Flagstaff with her estranged husband, she's been spending most of her time in Utah. Since Meri's mother passed in March 2021, she has been in Parowan, Utah, taking over her mother's role as innkeeper for Lizzie's Heritage Inn.
How come Meri hasn't announced her split already?
It's no secret that after 30 years of marriage, Meri and Kody have absolutely no romantic relationship and barely even spend time together. Meri even confirmed this in Feb 2021. Sister Wives fans believe they have been separated for several years now and are only together to keep up appearances.
According to Us Weekly, a source close to the family claim that "she and Kody have had zero relationship." They claim, "It's all fake." The source claims, "They're together for TV, essentially."
The source claimed that Meri and Kody had been separated for a while. The insider thinks that Christine's leaving could be an indication that the contract with TLC is ending. They said, "Now that's Christine's gone, it might be something that's able to happen without the contract ending."
Christine said that Sister Wives Season 16 would feature the moments leading up to her split. Will Meri also be leaving this season? Fans will have to tune in and watch the premiere of Sister Wives Season 16 on Nov 21 on TLC.