'Sister Wives': Meri Brown Pays Tribute to Her Father on Father's Day, Snubs Kody Brown
Sister Wives fans mostly agree, Meri Brown and Kody Brown have almost no relationship. The couple, who married in 1990, never recovered from Meri's catfishing scandal in 2015. Ever since the emotional affair was revealed, Meri has been on the outs with her family, and she doesn't seem interested in hiding her unhappiness any longer. Meri's relationship with Kody is so distant that she didn't even mention him on social media for Father's Day. Some fans believe Meri deliberately snubbed Kody, but she isn't the only member of the Brown family who failed to offer Kody a public tribute for the holiday.
Meri Brown paid tribute to her father on Instagram
Meri took to Instagram on June 21 to pay tribute to her father. In a lengthy caption, Meri noted that she remembered her father for "his kindness, his laughter, his passion, his loyalty, his strength." She went on to note that the world may have lost her presence, but she still remains connected to his memory and legacy.
She also shared two photos of her father, one of him as a young man and another one of him older. Her father, Bill Barber, passed away in 2007 at the age of 64. Meri's mother, Bonnie Ahlstrom, currently lives at the inn Meri purchased and renovated several years ago, according to Soap Dirt.
Meri never mentioned Kody Brown on Father's Day
While Meri was compelled to share memories of her father with her extensive following, she didn't feel the need to offer the father of her only child a shoutout. Meri was suspiciously quiet when it came to Kody. In fact, she didn't mention him at all on the day dedicated to celebrating all the dads in the world.
Some fans didn't find it suspicious, though. Meri signed up for Instagram in 2016 and has never shared a single picture of Kody on the platform. She also rarely shares photos that feature her sister wives or her sister wives' 17 kids. She has, however, shared snapshots of her travels, pictures of her daughter, Mariah, and plenty of captured moments with her extended family and friends.
Kody was primarily left out of Father's Day messages
Meri wasn't the only person in the Brown family that let Father's day slip by without mentioning Kody. Kody's three other wives didn't mention him on Instagram or Twitter either, and the majority of his kids failed to offer a social media tribute to their father. While Janelle Brown and Robyn Brown have mostly abandoned their social media accounts, now that new episodes are not airing, Christine Brown, Kody's third wife, regularly posts to Instagram and Facebook. She, however, didn't take to Instagram to acknowledge the father of her six children.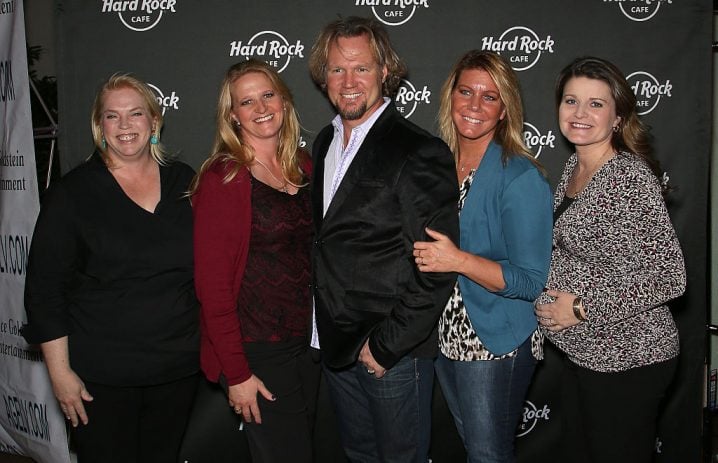 Mariah Brown, who lives in Chicago, Mykelti Brown who currently resides in Utah and Maddie Brown, who lives with her husband and children on the east coast, all failed to pay tribute to their father on Instagram. Mariah and Mykelti haven't posted in several days. Maddie, however, did take to the platform on Sunday to thank her husband, Caleb Brush, for providing for their family. Maddie and Caleb share two children.