'Sister Wives': Meri Brown Reveals the Truth About Her Relationship With Kody Brown in an Emotional Instagram Post
The tumultuous relationship between polygamist patriarch Kody Brown of TLC's Sister Wives and his first wife, Meri Brown, has always been a topic of conversation among fans. In recent years, many Sister Wives viewers have pushed Meri to break things off with Kody and pursue life as a single woman.
But in a new Instagram post, Meri pushed back against those comments – and made the current status of her marriage crystal-clear.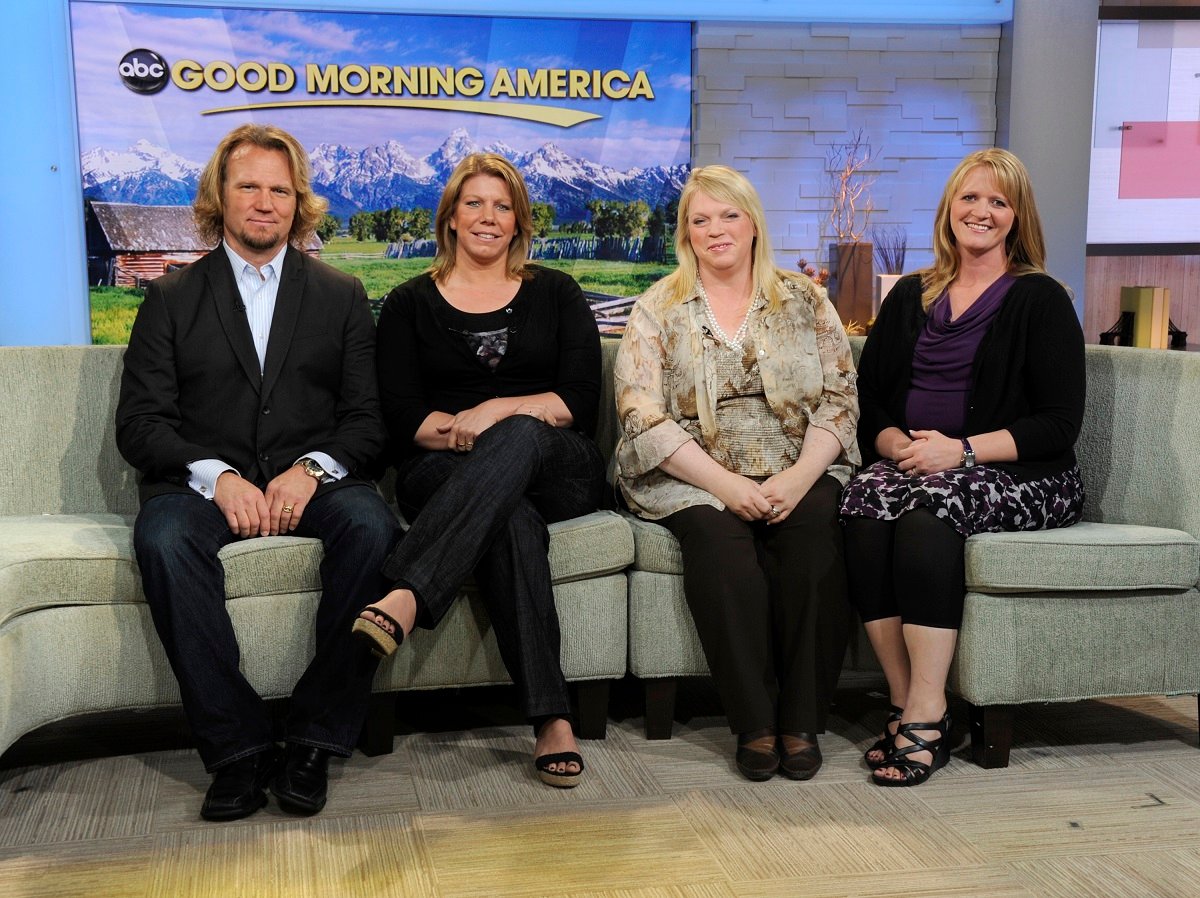 Meri and Kody's relationship has had many ups and downs
Kody's relationship with Meri – his first of four wives, including Janelle, Christine, and Robyn Brown – seemed to be one of his most rock-solid when Sister Wives premiered in 2010. The 51-year-old Mormon fundamentalist patriarch, who has 18 children with his wives, tied the knot with Meri, now 49, in 1990.
But over the course of their 30-year marriage, Meri and Kody's marriage went through high highs and low lows. They had only one child, Mariah Brown (who is now 25 and engaged to Audrey Kriss).
Fertility issues prevented Meri from having more biological children with Kody, unlike her sister wives Janelle and Christine, who each had six children with him. Their struggles with infertility led to strain and jealousy in their relationship, although Meri eventually accepted the situation.
An online catfishing scandal further affected their marriage
After Robyn joined the Brown family in 2010, Kody and Meri's relationship deteriorated further. Kody divorced Meri, who was then his only legal wife, in 2014, only to marry his fourth wife three months later. Robyn and Kody maintained that they only did so so Kody could adopt Robyn's three children from a previous marriage – and Kody kept his spiritual marriages to his three other wives, including his first.
But Meri, who had recently become an empty nester, felt lonely and excluded. She tried to temper her loneliness with an online relationship with a man named "Sam," who was actually a female catfish named Jackie Overton.
On the most recent season of Sister Wives, Meri and Kody's trust seemed to have eroded entirely. Kody admitted that he no longer spent the night or had any kind of "romantic relationship" with his first wife. The polygamist husband also claimed that Meri had "deceived" him early on in their courtship, even claiming he "didn't know who he was marrying" and expressing regret over marrying her at all.
Kody's first wife denied the breakup rumors in a poignant Instagram post
Sister Wives fans often responded to Kody and Meri's on-screen conflicts by encouraging Meri to leave the Brown family once and for all. Many believed she was being mistreated by both Kody and her sister wives, especially after Kody's harsh comments about being "tricked" into the marriage.
But Meri, who has recently been quiet on social media, penned an emotional Instagram post on Dec. 5 to allay the rumors about her relationship with Kody. The Sister Wives star wrote a lengthy caption about her love for Kody to accompany a photo of the two of them.
"Let's just clarify something here. I love this man," she asserted. "I don't owe anyone an explanation but I'll do it anyway. I'm well aware that we, as a family, have chosen to put ourselves 'out there,' which, in turn, brings about all kinds of speculation, commentary, and opinions. But it comes down to this. My relationship with him is MY relationship with him."
Meri defended her marriage, writing, "Sure we've had ups and downs through the years (I mean, isn't that somewhat normal?) High highs and low lows. All of which you get to see 'some' of, and speculate on. And that's ok. You do you, boo."
The 'Sister Wives' star insisted that she was fully committed to her marriage
Meri went on to assert in no uncertain terms that she was not about to leave her marriage – not now and not ever.
"But here's my truth," the 49-year-old wrote. "I love him. I love my family. I'm committed. I have 30 years in this. We struggle. We communicate. We repair relationships as the parties involved are willing and able."
She also pushed back against divorce rumors that seemed to crop up whenever she took photos with male friends, traveled for work, or spent time on her own.
"I'm an independent person who does her own thing," the Sister Wives star declared. "I travel a lot. (Well, pre-COVID that is.) I have multiple businesses. I have many friends. I have male friends, (Gasp! Shocker!) and I won't apologize for that. I'm human. I have feelings. I make mistakes. I rise when I've fallen. Sometimes it takes longer than other times to rise. I. Will. Always. Rise. I get angry. I feel peace. I feel pain. I feel joy. I forgive. I love. I'm HUMAN."
In a final exclamation of her unwavering commitment to her marriage and family, Meri concluded, "I'm here. I'm committed. I'm not going anywhere. Don't get your hopes up on that."
Some fans still thought Meri should leave her husband behind
Many Sister Wives viewers appreciated Meri's display of confidence in responding to the perpetual rumors about her marriage. They congratulated her for "speaking her truth" and speaking out against remarks that bothered her. Others admired the fact that Meri wasn't ready to give up on 30 years of marriage.
"Oh Meri! I love love love this," one Instagram user commented. "You did not owe anyone an explanation but you responded so beautifully. What else is there to speculate upon lol? Keep being you!"
Another supporter argued that Meri shouldn't let anyone tell her how to live her life or handle her relationships.
"You have every right to live your life the way you feel is right for you," they wrote.
Still, some Sister Wives fans argued that Meri's supporters simply wanted to see her happy. They explained that they didn't doubt Meri's commitment and love; instead, they doubted Kody's ability to reciprocate it.
"The past two seasons you seemed torn and tormented, and we saw you struggling," one commenter pointed out. "Wondering if you should leave was only out of concern for you and your mental health and happiness."
Others simply expressed their hope that Kody and Meri would find a way to come back together and navigate a healthier marriage.
"Hope Kody appreciates YOU as a woman, not just because you were his first wife," an Instagram user wrote.
Still other fans argued that they still thought Meri should make her way out of the Brown family and into an independent lifestyle and a happier relationship – no matter what Meri might say.