'Sister Wives': Meri Brown Says 'Kody and I Don't Talk' as Kody Brown Advises She 'Just Close' Her B&B
The pandemic has rocked many things in TV shows, including the family dynamic in the reality series Sister Wives.
The pandemic has rocked many things in TV shows, including the family dynamic in Sister Wives. As everyone worries about continuing recording the show and navigating their gatherings when there should be social distancing, emotions get high, and relationships strained.
This is particularly true for Kody and one of his wives Meri, who has experienced some serious communication problems, among other challenges following the pandemic outbreak. 
The premise of 'Sister Wives' Season 15, Episode 7
With the CDC recommending people to limit their contact and social distance, Kody and his wives Christine, Meri, Janelle, and Robyn are forced to figure out just what that means for their family and the usual get-togethers. This is especially problematic for Kody because the four wives live in four different households.
"Birthday Breakdown," in particular, revealed the challenges the pandemic was presenting. Kody was hit with the realization that he has no idea when he is allowed over Janelle's again, and Garrison has a new girlfriend he hasn't met yet. As for Meri, it's obvious Kody isn't concerned with her quarantining.
All the while, there are celebratory occasions quickly approaching, and no one knows what's going to happen with that — particularly Robyn's daughter, who is supposed to graduate. 
The pandemic shakes up the family dynamic on the show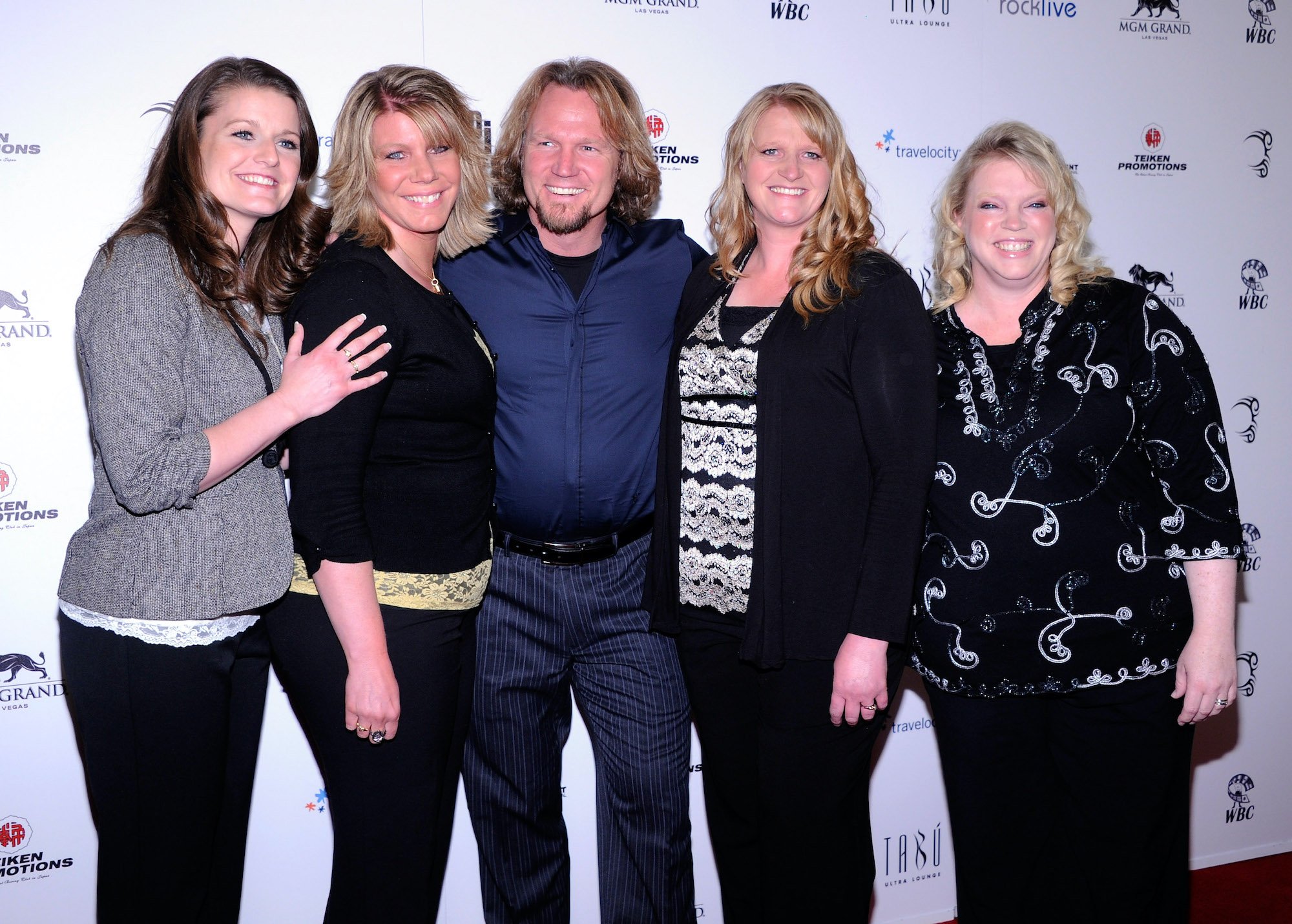 Their normal polygamy challenges aside, COVID-19 has brought a lot of questions and concerns forward for the Sister Wives family — leaving them struggling to find out who can see who (and when) and how they will be able to adjust their dynamics to meet this new standard way-of-life.
Here's what happened exactly.
Kody visits Meri at her house and thinks he's going to see their daughter, Mariah, and her fiance, Audrey. However, Meri admits that they're just "figuring things out" during COVID-19, including how to record themselves for the show.
To Kody's frustration, Meri tells him the girls aren't there, and they went to the B&B to run it for Meri's mom. Kody didn't know until now, and fans find it pretty shocking that Meri didn't tell him for a week.
"I'm really disappointed that they're not here," Kody says, preempting Production to ask Meri if she was teasing Kody and stringing him out.
She responds, "Kody and I don't talk. I'm not… [stutters] How do I say that? It's going to make him look like a jerk for not calling me, and me look like a jerk for not calling him. We do not communicate."
"I'm like, 'Why didn't we just close the business?' You're probably barely paying for the electricity with the few guests you get," Kody tells the camera. "Why not just close it down? But it wasn't my call."
'Sister Wives': This may be the nail in the coffin of Kody and Meri's relationship
Their lack of communication mixed with Kody's advice she 'just close' her B&B is only the beginning of a rocky road ahead for the two stars' relationship. It seems it has been heading in this direction for a while – only it was fast-tracked by the struggles and challenges presented by the pandemic.
Fans are thinking this might be the nail in the coffin, however. Following their back-and-forth bickering, Kody cuts the camera because Robyn called. Getting a little closer to Meri to ask her a question, Meri tells Kody, "I don't know. Just stay away from me."
It's unclear whether she's referring to getting too close with COVID-19 or in general, but this seems like another nail in the coffin for Kody and Meri's relationship considering Meri withheld info about Mariah leaving and Kody joked with her about catfishing as both seemed to make little digs at the other. Not to mention Kody's thoughts on closing the B&B, which he barely thinks is profitable. 
This comes as no surprise since the recent announcement that they have stopped dating and the obvious distance between the two on the show. By the looks of season 15 so far, things are unlikely to get better anytime soon (or ever), and it might not be long before Kody's down to only three sister wives.