'Sister Wives': Meri Brown Says Kody Brown Is 'So Wrong' and 'Shouldn't Be Speaking For Her'
Kody Brown and his wives were still living in one home together in Lehi, Utah, when they first appeared on TLC's Sister Wives around a decade ago.
After fourth wife Robyn Brown joined the polygamist family, Kody and the rest of the Browns moved to Las Vegas to escape potential legal prosecution in Utah. There, Kody, Robyn, and his first three wives (Meri, Janelle, and Christine Brown) lived in four separate homes in a cul-de-sac.
Now that the Brown family has moved to Flagstaff, Arizona, Kody hopes to change all that. On the new season of Sister Wives, Kody revealed his dream of having the whole family back together in one large, shared home on their Arizona land, Coyote Pass.
But not all of his wives were convinced. Third wife Christine was adamantly against the plan, while Janelle was the only wife solidly in favor of sharing space with her sister wives. Meri and Robyn were undecided.
But when Kody claimed in a recent episode that the wives' attitude was due to "jealousy," first wife Meri wasn't happy that he appeared to speak for her. She took to Twitter to call him out.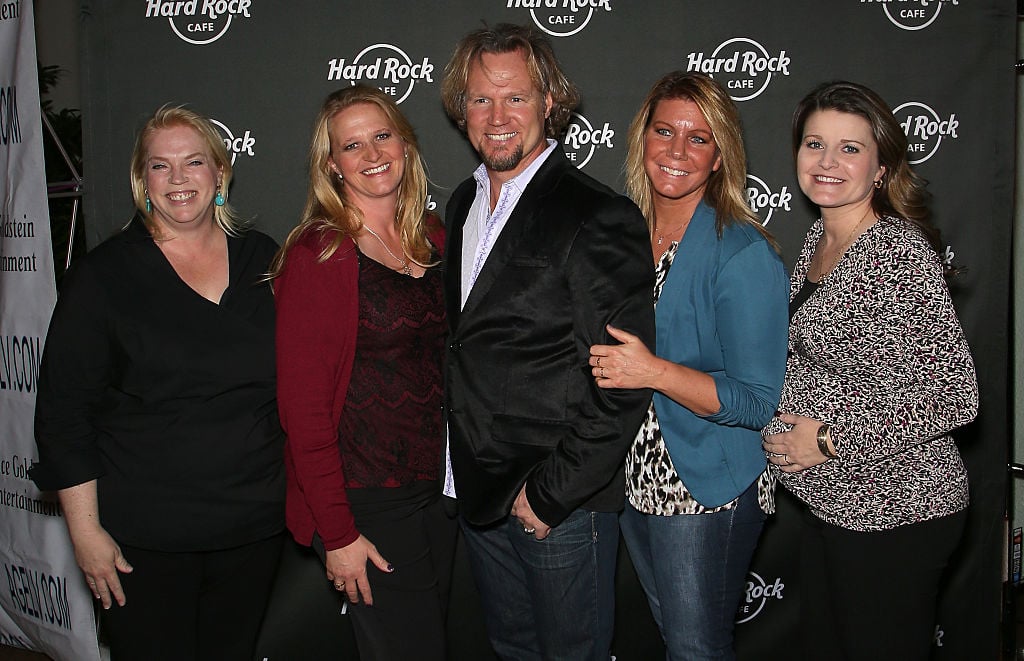 Kody claimed his wives didn't want to live together due to 'jealousy'
In the Feb. 16 episode of Sister Wives, "Why Not One House," Kody asked his four wives to discuss the potential pros and cons of living together again.
While Janelle mentioned the potential for greater community and shared space if they all lived together, some of Kody's other wives were more worried about the health of their individual marriages with their husband.
Christine's main issue was with privacy. She admitted she enjoyed being the queen of her "own domain," as she had been in Las Vegas. And since the Brown wives have an unspoken rule of not showing physical affection with Kody when they're around each other, she worried that she wouldn't be able to have an intimate marriage with Kody except in her bedroom.
Kody claimed it all boiled down to "jealousy." The Sister Wives star argued that his wives were wondering, "How often am I going to have to see the face of that other woman?"
Meri took issue with Kody's claims on Twitter
Meri, who married Kody when they were both just 19 years old, live tweeted during some of the Feb. 16 episode.
She earned thousands of likes from Sister Wives fans when she called Kody out for claiming that "all" of his wives were rejecting the shared home due to jealousy. "I do have to say, I can't speak for all of us, but when Kody says 'all' of us can't handle seeing him with another woman, he is so wrong and shouldn't be speaking for me," she wrote on Twitter.
Kody quote tweeted his first wife and apologized for hinting that all of his wives shared the same opinion about PDA. "Okay, sorry that I 'generalized' again," he wrote on Twitter. "It is true that I sometimes accuse them of 'all' doing something that usually is one wife only."
One fan responded that viewers knew Christine was the main wife who appeared to be struggling with jealousy over Kody's other three marriages. (Christine also struggled the most when Robyn came into the family, as she was pregnant with her last child, Truely, when Robyn and Kody were courting.)
"Christine has been showing more moments in the last few years of yearning for monogamy, which makes me sad for her," the Twitter user wrote in response to Meri's tweet. "She's in a tough spot now, as there's no way to have it with Kody, and she clearly is very in love with him and wouldn't want another man."
'Sister Wives' fans flocked to social media to support Kody's first wife
Many fans loved that Meri was speaking up for herself in opposition to Kody, especially given that the couple has struggled with their marriage in recent years.
One Sister Wives viewer wrote of Meri's lack of jealousy, "It shows how secure you are and I love that about you! It's obviously no secret that he has multiple relationships lol. There's no 'out of sight, out of mind' here. I wonder how the kids feel about not seeing their other moms not being openly affectionate with their dad."
Others argued that Kody just wanted his way when it came to the single home, prompting his "jealousy" remarks on the episode. "I think he's just frustrated that you all won't unanimously accept his idea of the one house," one fan argued. Another agreed, writing, "When Kody says keep an open mind, he means agree with whatever he says."