'Sister Wives': Meri Brown's Dedication to Kody Brown Still Baffles Family Followers
Meri Brown has, technically, been married to Kody Brown for more than 30 years. Her union gets the "technical" designation because the duo has been estranged, in one way or another, for more than a decade. Still, Meri continues to stick around, and Sister Wives fans can't figure out her motivation. Is Meri trolling her famous family, or is she tying herself to the family because of deeply held religious beliefs? Fans want to know. 
Meri Brown and the rest of the family were once religious, but not as much anymore
The Brown family used to be incredibly religious. They regularly attended church. They were friends with other practicing polygamists and were heavily involved in religion-based social circles. That all seemed to change when the Browns moved from Lehi, Utah, to Las Vegas after the start of Sister Wives.  
In 2017, Radar Online alleged that the family had been booted from the church due to their public profile. From the sounds of it, they gave up on the religious side of things long before 2017. Paedon Brown, 23, revealed that he hadn't been involved in the church for 12 years during an interview with Us Weekly, and Kody noted that Christine Brown, the wife who left him, doesn't believe in the principal anymore. Christine confirmed her feelings about their former church.
While Meri hasn't spoken openly about where she stands with her faith, some Sister Wives fans are convinced the mother of one and small business owner is no longer religious. Religion isn't what keeps her from leaving her failing marriage, if that's true. Cultural expectations and social conditioning could still be a strong draw, though.
Some 'Sister Wives' fans believe her marriage is for business purposes only
If religion isn't tying Meri to the Brown family, something must keep her hanging around. She once suggested she stays to remain close to Robyn Brown's youngest children, but no one thinks that's the whole truth. Even Kody has made it clear that it isn't a good enough reason to remain in a troubled marriage. Some Sister Wives fans believe Meri is motivated to stay in her relationship because of money.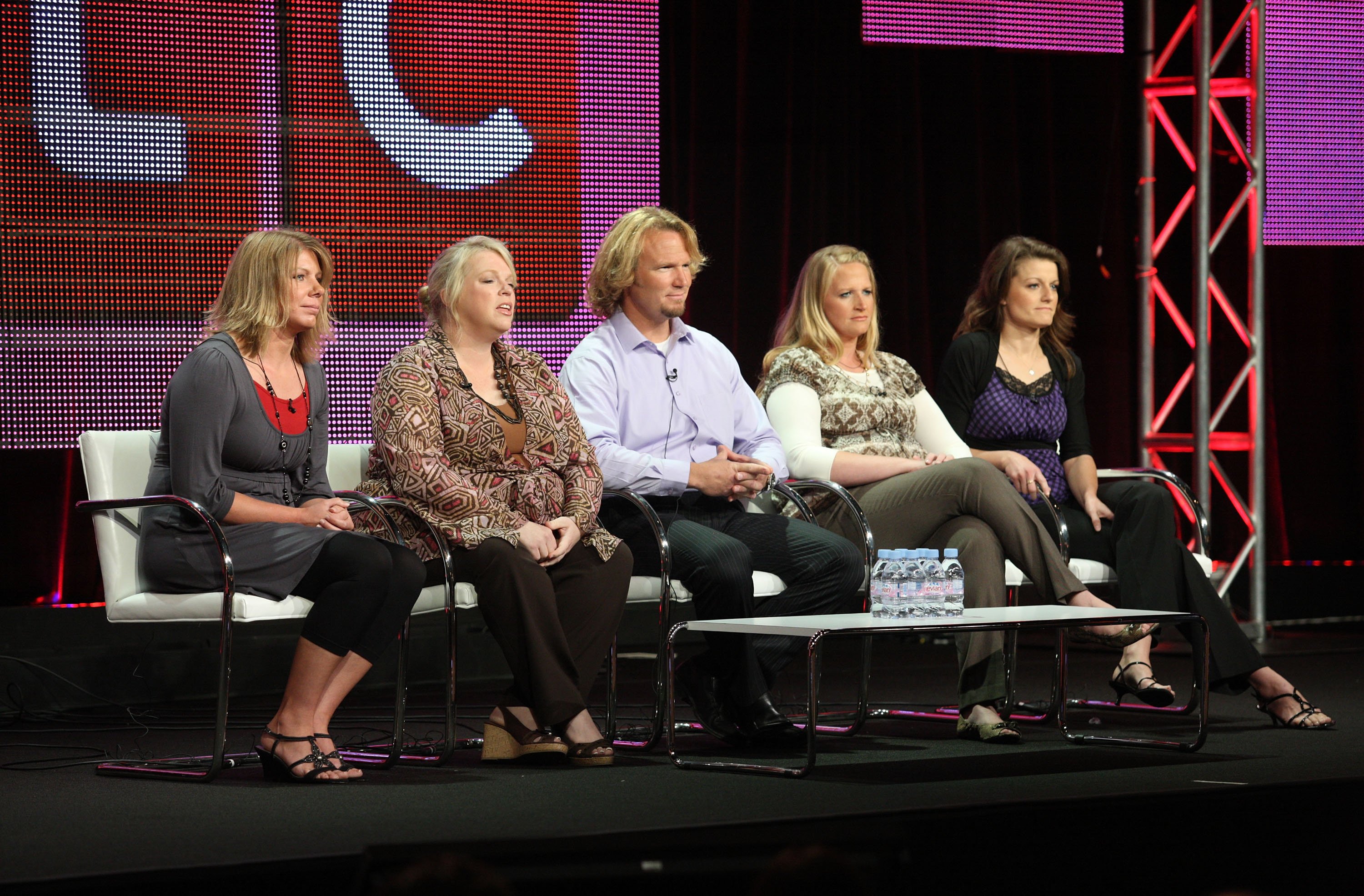 A Reddit user recently suggested that Meri stays around to use her celebrity status to continue to grow her LuLaRoe business. While Sister Wives provides an adequate salary for the Brown adults, Meri's real money line seems to come from LuLaRoe. Most of her business has been built on her celebrity status. 
Reddit users theorize that she remains on the family's show to stay relevant to ensure she can still sell clothes. It is likely why Robyn and Kody still entertain her, too, theorize some fans. After all, neither Robyn nor Kody appear to have jobs outside of Sister Wives. Janelle only seems to work intermittently. Meri appears to be the only family member with an outside income source, at least right now.  
Kody Brown has been pretty honest about his feelings for Meri Brown
Kody Brown doesn't have feelings for Meri. The polygamist doesn't get many points with Sister Wives fans for how he treats his wives, but, at the very least, he's been painfully honest with Meri. Kody has no desire to have a relationship with Meri. Most of the time, he doesn't seem interested in having an acquaintanceship with her. 
Kody has given Meri every opportunity to leave. He has even told her her alleged "reasons" for staying in the marriage isn't a good enough reason to stay. In short, he wants to cut ties, but Meri won't let it happen. Sister Wives fans have spent years trying to figure out why she stays and when she'll cut her losses. By the sounds of it, she likely will never leave, and fans will never truly know why.