'Sister Wives': Meri Claps Back at Fans Calling Her 'Desperate' for Kody's Attention
Meri Brown's marriage with her husband, Kody Brown, has become so platonic that it's being categorized as a friendship. Sister Wives fans called out Meri for acting "desperate" for Kody's attention and begged her to leave like Christine Brown. However, Meri clapped back at fans and defended her choice to stay with Kody.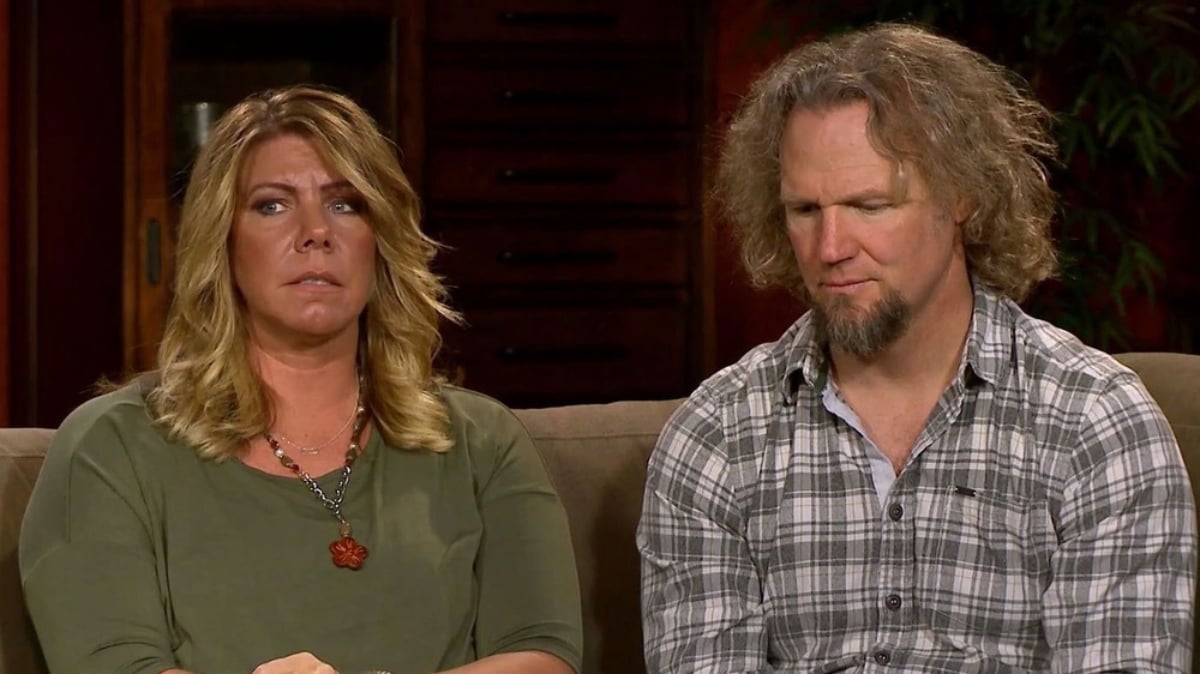 'Sister Wives' fans believe the Meri is being 'desperate' for Kody's attention
In Sister Wives Season 16, Kodi clarifies that there is no hope for reconciliation in their marriage. Meri and Kody have been having issues in their marriage for many years. Still, Meri has decided staying with her family is what she wants to do.
On the Dec. 19 episode of Sister Wives, Meri talked about her marriage to Kody and the loneliness she's been facing since the coronavirus (COVID-19) pandemic. She said, "I want to have a relationship with Kody where we don't go for a week without even acknowledging each other. He and I are better than this."
Kody tells the cameras, "My relationship with Meri is not the kind of relationship where I'm going to talk with her every day. And my best guess is that her sister wives don't feel like having any interaction with her daily either."
Meri claps back at 'Sister Wives' fans
Many Sister Wives fans think Meri is ridiculous by staying with Kody after all of these years without romantic intention in their marriage. One fan commented on Meri's Instagram (via Reddit), "Yea, I like the quote, but if it's true, you're striving for this when the desperate act all of a sudden this season. I thought you'd be miles ahead of Christine as the wife that breaks away."
Meri replied, "Oh, I'm SO not desperate. I'm sorry that's the interpretation you're putting on it! Peace!"
Another fan wrote, "How can you be loving your life – Your 'husband' states he doesn't want anything to do [with] you. Loving yourself best example is Christine, who had the guts to put herself first & stop letting [the] world see her [being] abused by Kody. Wake up."
Meri replied, "It's easy, actually. The love I have for myself isn't based on anyone or anything. I don't require external situations to be perfect. It's the internal that states my happiness and value. Try it!"
Why is Meri staying in her platonic marriage to Kody?
On Sister Wives, Meri spoke more about her marriage to Kody. She said, "You know, Kody and I, we had a conversation recently that it just kind of came down to that we're friends. Which I guess is a good thing. It's a good thing." She concluded, "I guess I kind of have hope for more than that."
Meri revealed, "Kody has said some things to me more recently that leads me to believe that, you know, there's no repairing our relationship." She admitted, "There are days when I get very, very discouraged, but there are days I have so much hope."
Meri has made it clear that she was going to stick with Kody and her plural marriage. She said, "I'm not going anywhere y'all. You're stuck with me. Whether you like it or not."
Still, Sister Wives fans cannot understand why Meri would choose to stay in a loveless marriage. Meri said, "I've had a lot of people say to me, 'Why are you still there? He clearly doesn't love you.' This is a very conscious choice I'm making."
Meri revealed that during her catfishing incident, she considered every option. She said that she decided to stay with her family since then. Sister Wives airs Sundays on TLC and discovery+.
RELATED: 'Sister Wives': Kody Says COVID Has Reduced the Brown Family to 'Sad Sorry Lonely Little People'