'Sister Wives': Did Meri Cover Up Emotional Affair by Focusing on Being a Victim of Catfishing?
Is Meri Brown hiding behind the catfishing scandal to avoid calling it what it really is — an affair.
During the Jan 30 tell-all episode of Sister Wives, Kody Brown called out his first wife, Meri Brown, for focusing on being the victim of catfishing, instead of owning up to it being an emotional affair. Is Meri playing up being a victim of catfishing to avoid responsibility for falling in love during her marriage to Kody?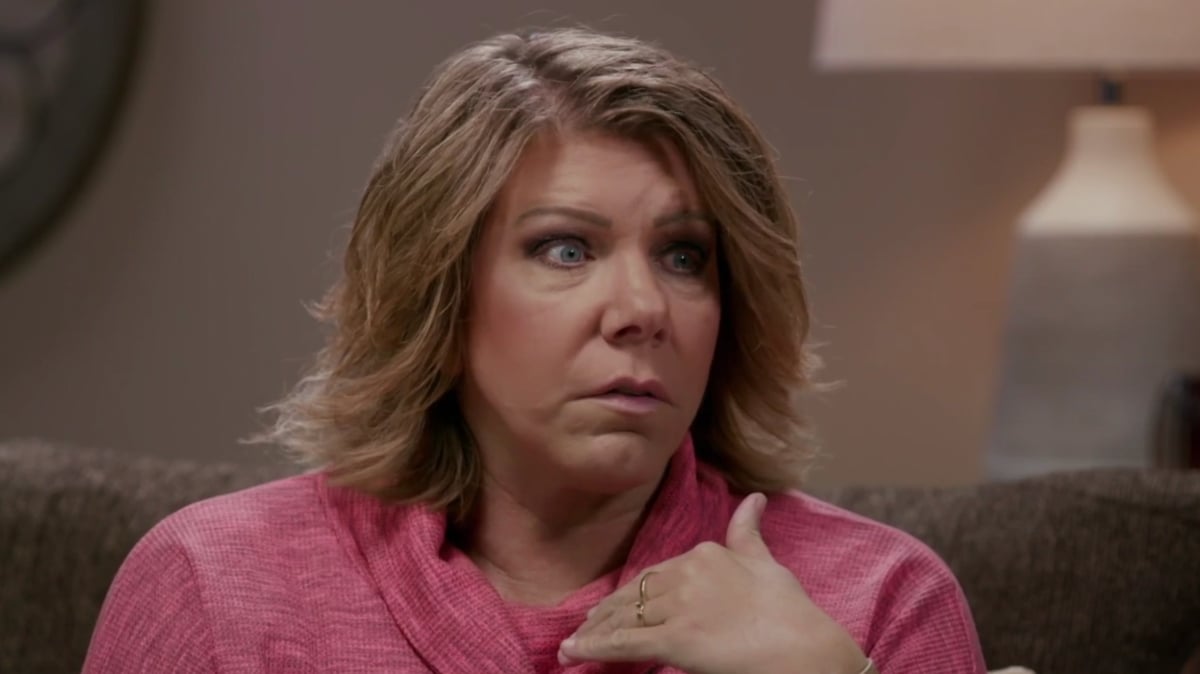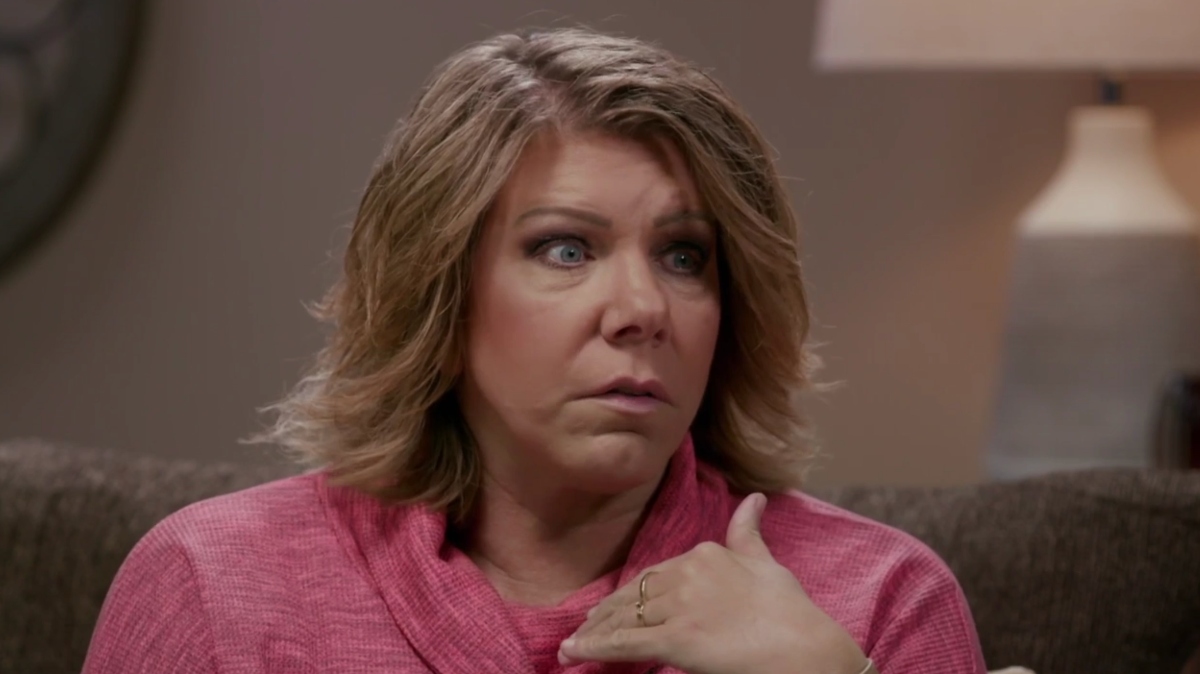 Meri Brown's catfishing situation
In March 2015, 25 years into Meri and Kody's marriage, Meri was embroiled in a humiliating catfishing situation made public. She was involved in an emotional affair with someone online who went by the name "Sam Cooper." He appeared to be a successful businessman in his 40's.
After flirting publicly on Twitter, Meri and Sam began exchanging direct messages. Meri found solace in her failing marriage by talking to Sam. Their relationship got to the point where they were engaging in sexting.
In August 2015, six months into their affair, Meri finds out the truth about the identity of Sam. Meri was devastated to discover that "Sam" turned out to be a woman named Jackie Overton. The Sister Wives star ended the relationship immediately.
After the relationship fell apart, the catfisher released compromising photos of Meri from their private conversations. A video was leaked of Meri posing seductively with a banana. Jackie also released letters from Meri written to Sam, professing her love for him.
On Sister Wives Season 7, which aired in 2016, Meri came clean to the audience and her sister wives about her catfishing experience.
Kody calls her out for having an 'affair'
On the Jan 30 episode, part one of the One-on-One reunion of Sister Wives, the host asked Kody about his relationship with Meri. He said, "There's just nothing to talk about, really. We're just like friends."
The reunion host suggested that Kody had emotionally "abandoned" Meri, Kody got upset. He said, "Abandoned? Please. Take the word back because I take offense to that word' abandonment.'" He said, "When Meri had an affair, she was leaving my a—."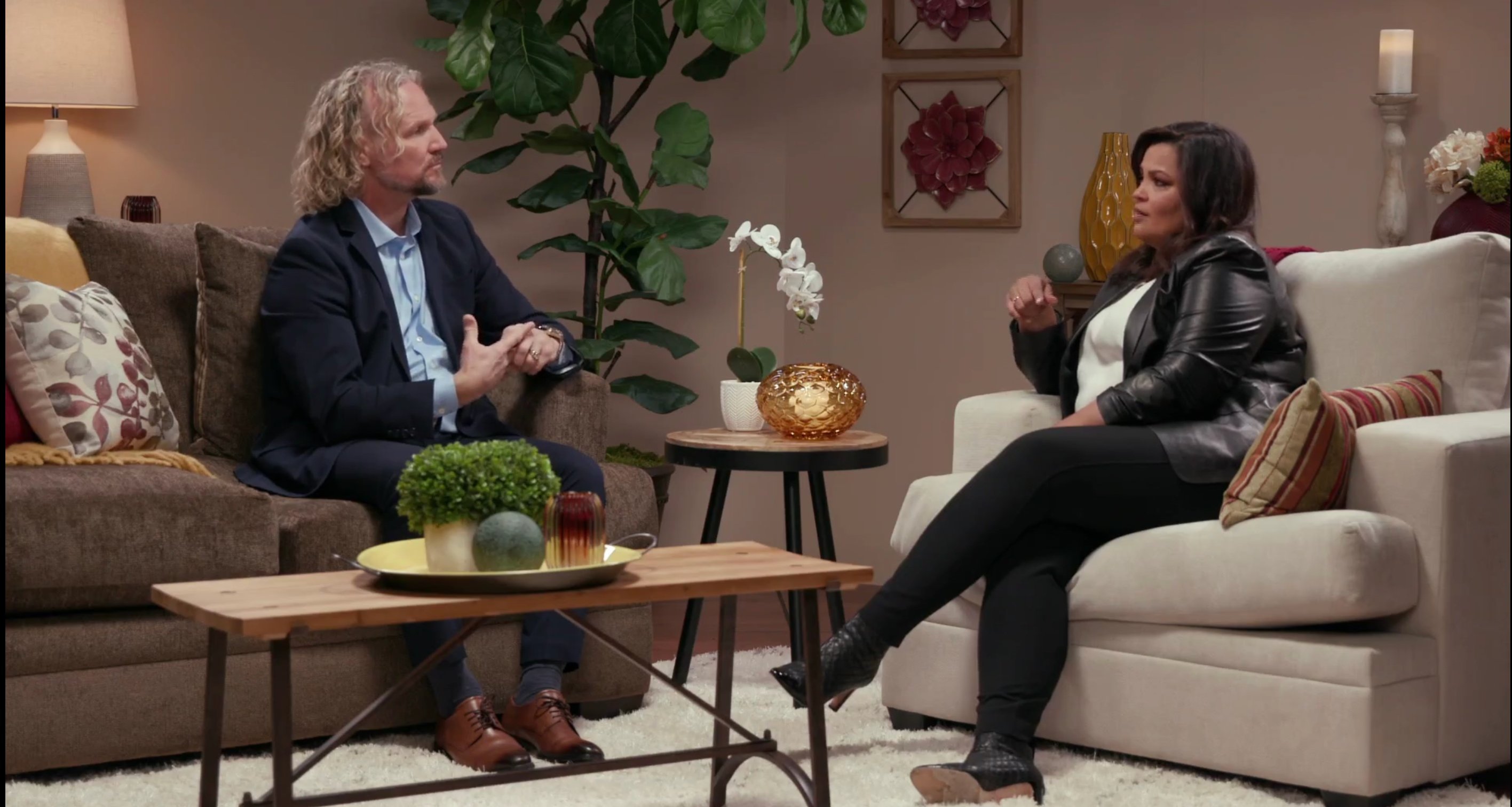 Kody said that Meri had chosen "Sam" over him. He told the host, "She made it clear to everybody she was getting out of there. She was done with us. But she can't admit it now."
Kody said that he and the rest of the wives "circled the wagons as a family to protect her when she realized she'd been duped."
Kody felt that Meri was serious about leaving him for "Sam." He said, "She was deceived. She was leaving." He said, "She found something better. She was leaving me for a better, richer man."
Kody says Meri 'sees herself as a victim'
During the reunion, Kody explained how he felt that Meri had been hiding behind being a victim of catfishing to avoid the responsibility of having an affair. He said, "Because we did that, in her own mind, she doesn't even realize what happened."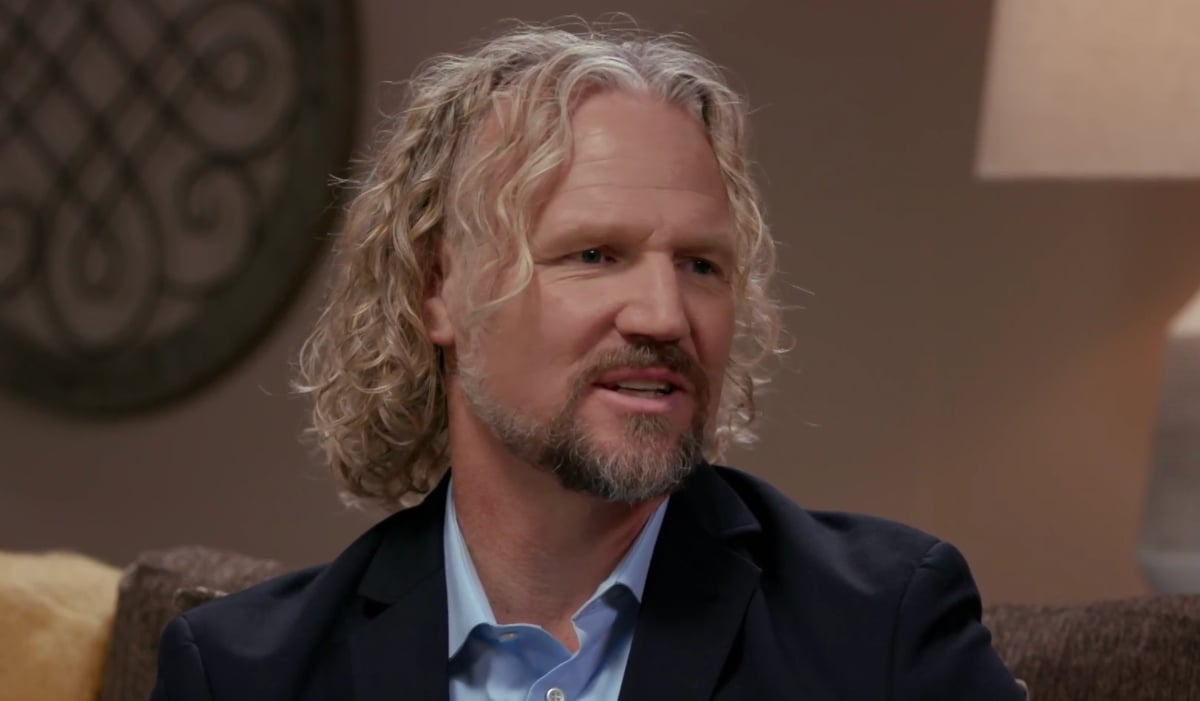 He continues, "She sees herself as a victim, which is true, but that she had done nothing wrong. And she would have never even been the victim if she wouldn't have done something wrong."
However, Meri claims that she never intended to leave Kody for "Sam." She told the host, "I wasn't leaving." She said, During that time because I was very much in a dark place, I considered all my options."
'Sister Wives' debate if Meri is a victim of catfishing or a cheater
After the episode, many Sister Wives fans went to Reddit to agree with Kody. One fan felt like they were tricked by the language used about Meri's affair.
The fan wrote: "The audience never calls it Meri's Affair or Meri's Cheating.. the word catfish was repeated over and over again that we were wired to focus on the catfishing part of the story."
However, another fan still thinks Meri is a victim. They wrote, "The catfisher was deliberate. That, to me, makes Meri more the victim than some people on here want her to be. I know she should take some blame and all, but she was directly targeted and psychologically manipulated."
Did the catfisher target Meri or was this just a clever excuse to avoid responsibility for having an emotional affair? Part two of Sister Wives One-on-One reunion airs Feb 6 on TLC and discovery+.