'Sister Wives': Meri Doesn't Believe That Kody Would Help Her if She Had COVID-19; Fans React
It's no secret that Meri Brown and Kody Brown of TLC's Sister Wives have been struggling in their marriage for years. But what would happen if Meri was wrestling with her health during the COVID-19 pandemic? The polygamous couple had very different ideas about how they would respond in that scenario in a sneak peek of an upcoming episode of Sister Wives.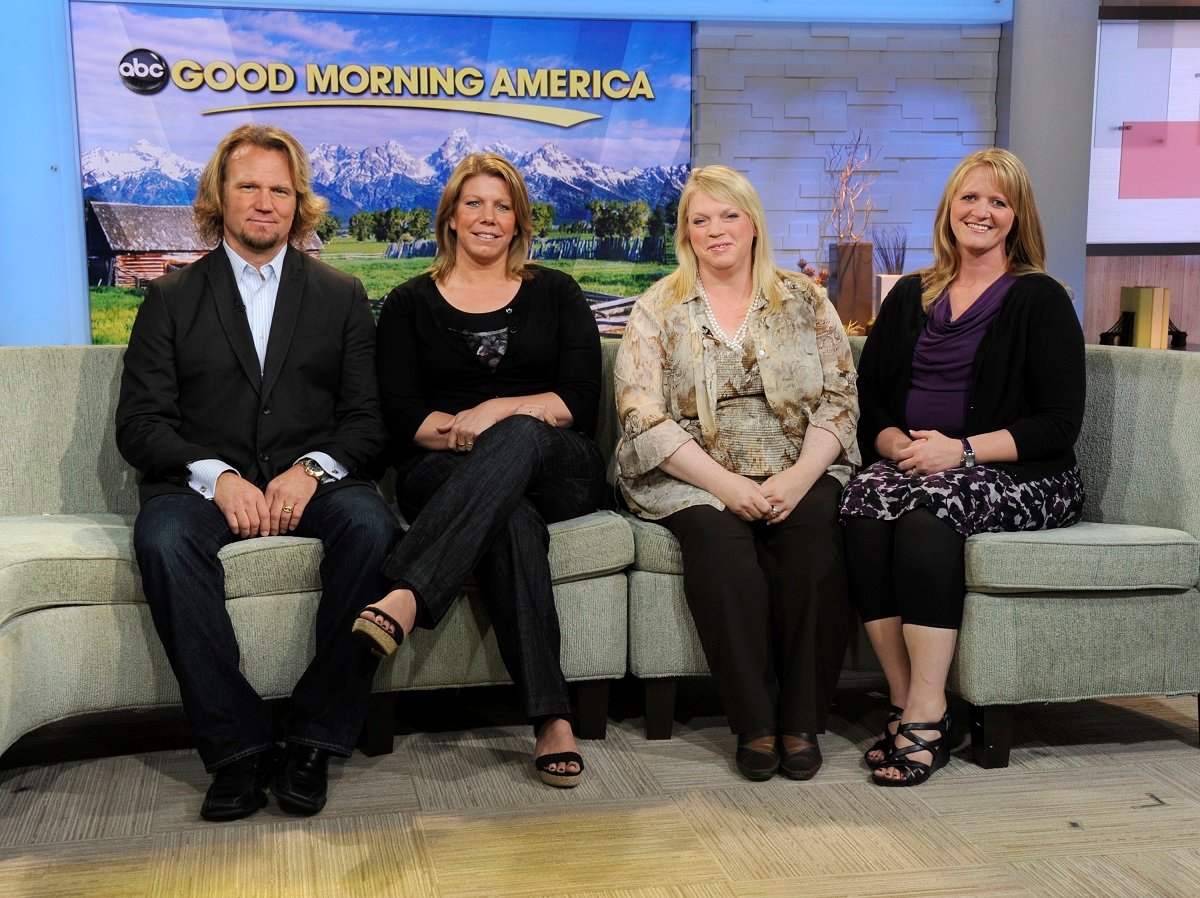 Kody Brown said he would take care of 'any wife' if she contracted COVID-19
When asked whether he would take care of his wives if any of them contracted COVID-19, Kody was quick to answer in the affirmative in a recent Sister Wives sneak peek. The Brown family quarantined in their four separate homes in Flagstaff, Arizona, but he insisted that he'd be at any of his wives' houses in a heartbeat if they were ill. He brought up Robyn Brown, his fourth wife, as an example.
"If Robyn was sick, my first reaction would be that I need to be there to nurse her and basically to help take care of Solomon and Ariella," the dad of 18 explained.
Kody continued, "Yes, if you're sick and you need to be taken care of, I'm going to have to come there and do it. And that goes for any wife. Period."
Christine, Janelle, and Robyn Brown had different ideas about quarantine
But Kody's wives didn't agree with his assessment. In fact, they seemed to suggest it might be dangerous. After all, if Kody contracted the virus himself, he could spread it to the rest of the family.
Instead, Janelle Brown (Kody's second wife) said, "If I were to get sick, I would tell Kody to stay away. My kids are old enough that they can take care of themselves. God forbid, if something really horrible happens to me and I end up in the ICU or something, I need one of their parents whole and well."
Christine Brown, Kody's third wife, wholeheartedly agreed with Janelle. She didn't think it would be a good idea for Kody – the only member of the Brown family who visited the other households during the COVID-19 pandemic – to come over if she was sick.
"If we got sick in our house, Kody wouldn't come over," she asserted. "There's no way. We would quarantine ourselves and hunker down ourselves and do our best to doctor each other while we're all sick. But definitely Kody wouldn't come over if we got sick."
But Robyn was the only one who disagreed with her sister wives. She argued that she couldn't keep her husband away from any of his wives if they might be sick or even on their deathbed.
"I know, logically, what we should do," Robyn said. "Kody should stay away. But I can't tell Kody that. What if someone is super, super ill, and that's their last week of life? I'm going to sit there and tell Kody to stay away from them? No."
Meri Brown said she didn't believe Kody would help her if she was sick
As for Meri, she made it clear that she didn't think Kody would come around at all if she was sick. Kody and Meri have been estranged for around five years, and they recently admitted they had stopped dating and spending the night together.
"If I was to get sick?" Meri mused. "If I was to get sick, nothing would happen. I mean, I'd just be at home alone sick. Nobody comes over here anyway. We don't see each other."
When Sister Wives producers told Meri that Kody had promised to take care of any of his wives if they contracted COVID-19, Meri retorted bluntly, "I disagree with him."
'Sister Wives' fans had mixed reactions to Meri and Kody's disagreement
A few Sister Wives fans defended Kody on Instagram, suggesting that he wouldn't bring his marital troubles into something as serious as COVID-19.
"Kody would be there," one fan wrote. "Even if they didn't want him to. Don't you know Kody by now. Quit making assumptions. He loves his family. He doesn't have to be in love to be caring. Sorry. Stop setting him up for failure."
But others pointed out that Robyn, who has long been speculated to be Kody's favorite wife, was the only one he mentioned specifically.
"'If Robin were to get sick' was the first thing, probably the only thing he wanted to say," one commenter remarked. "Instead of if ANY of my wives get sick."
Another fan wondered why Meri and Kody continued to stay together.
"At this point they have both made it clear, they really don't what anything to do with each other," the Sister Wives viewer wrote. "Kody doesn't even go and see Meri or stay the night at her house. Meri stays because she likes being part of the family and loves all the kids…but as for her and Kody, it's pretty much over."
Another fan agreed, arguing: "Meri needs find someone who will value, love and take care of her. It's painfully obvious that Kody doesn't give a flip about her anymore. My heart broke for her when she explained what would happen if she got sick."
Sister Wives airs Sundays at 10 p.m. EST on TLC. Episodes are also available on Discovery+.