'Sister Wives': Mykelti Brown Suggests Everything Fans See on TV Is Exaggerated
Mykelti Brown, the daughter of 'Sister Wives' stars, Kody Brown and Christine Brown, suggested Kody's drama with his first wife is heavily exaggerated.
Kody Brown's strained relationship with his first wife, Meri Brown, is no secret. In fact, it has been highlighted so often on Sister Wives that fans are starting to get a little skeptical. Many viewers have surmised that maybe the show is misrepresenting the nature of the couple's relationship. Now, the evidence is mounting that that may be the case. In fact, Mykelti Brown, the daughter of Kody and his third wife, Christine Brown, just suggested the couple's troubles are exaggerated.  
Meri and Kody's problems began in 2015, according to the show
Kody and Meri have been experiencing marital dissatisfaction for years. According to the show, the trouble really began in 2015 when Meri was caught up in a catfishing scandal. That might not be entirely true, though. According to the family's book, Becoming Sister Wives, tension may have been simmering just beneath the surface the moment Meri and Kody brought a second wife into their family.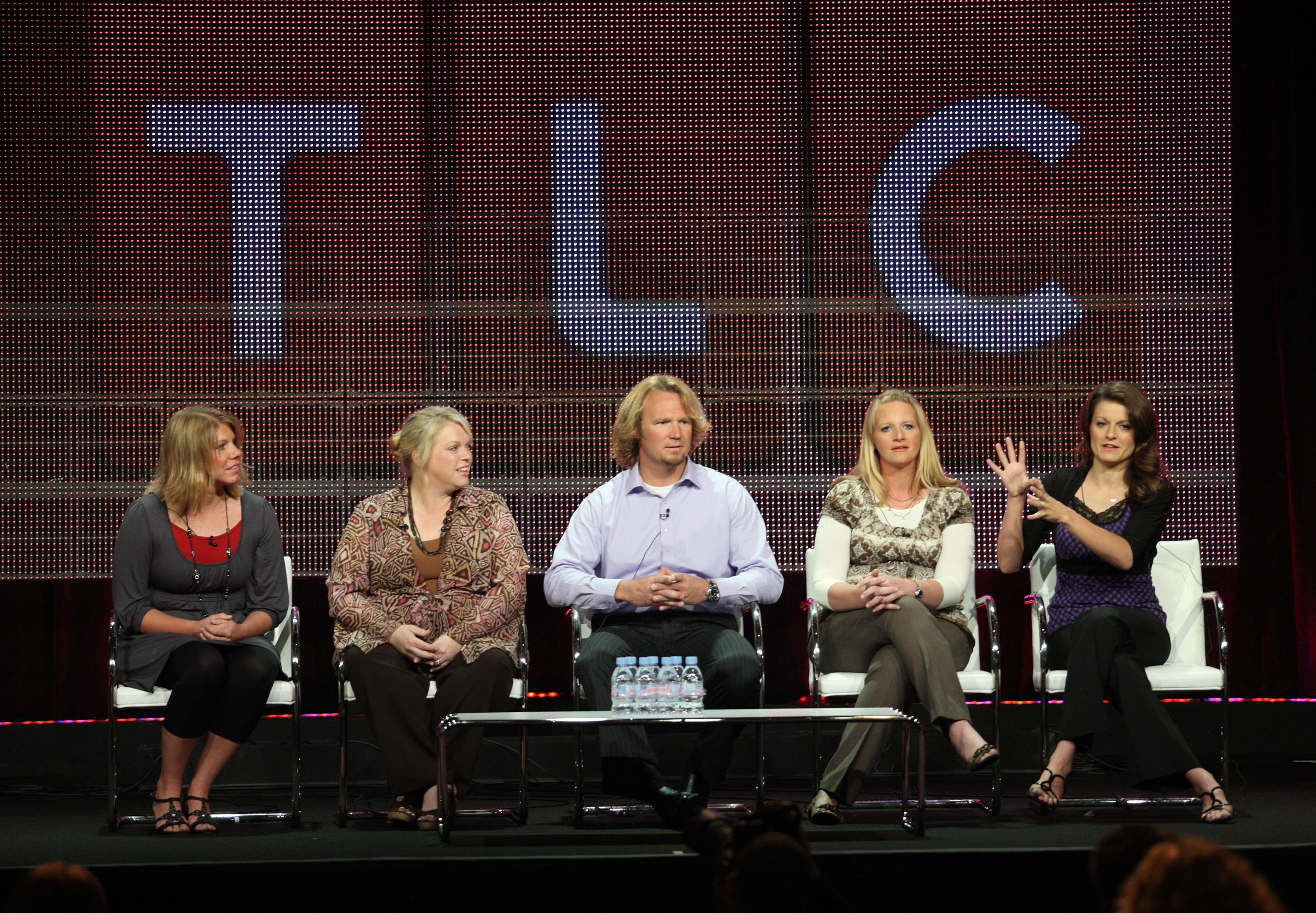 Since the 2015 scandal, TLC has chosen to highlight the discourse instead of hiding it. How much of that is real and how much of that is for the show, however, is anyone's guess. Fans have long suspected Meri would leave Kody if Sister Wives didn't exist, but their marital problems may be hyped for ratings.
Mykelti took to Twitch to answer fan questions
Mykelti joined her husband, Tony Padron, on Twitch to answer fan questions. During the stream, a fan asked Mykelti and Tony about Meri and Kody's relationship. The pair had some pretty interesting things to say about it.
Both Mykelti and Tony admitted that there were troubles, but both agreed the issues might have been overblown for the TV cameras, according to The Sun. To be fair, Tony and Mykelti both admitted they aren't experts on the topic and aren't necessarily aware of everything that goes on between Kody and his first wife. The pair, who married in 2016, currently live in St. George, Utah, which is more than 250 miles from the Brown's current home base in Flagstaff, Arizona.
Mykelti isn't the only Brown kid to suggest Meri and Kody's troubles are fabricated
While Mykelti is the most recent member of the Brown family to suggest Meri and Kody's problems are fabricated for the cameras, she's not the first to hint at that fact. Mykelti's younger sister, Ysabel Brown, actually suggested the same thing, in a roundabout way, a few months ago.
Ysabel, who turned 17 in March, appeared on Christine's Facebook Livestream to answer fan questions. One fan asked Ysabel were her father was, and the teen answered with unexpected honesty. She said that Kody had been at Meri's house the night before. The admission came as a shock to fans, who had been led to believe that Meri and Kody were spending almost no time together. Ysabel's admission suggested those statements were lies.