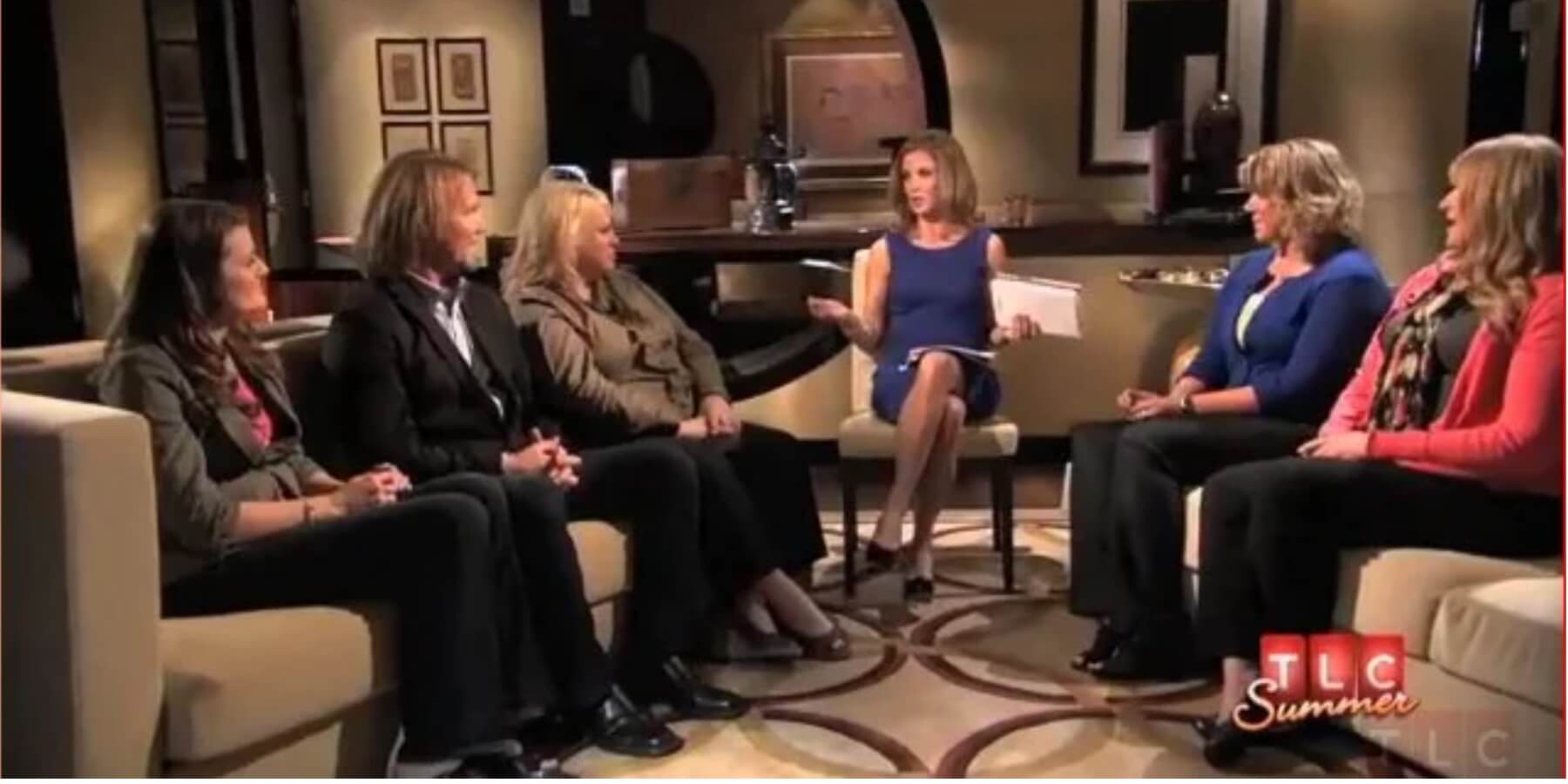 'Sister Wives': Natalie Morales Calls Out Kody Brown For Being a 'Womanizer' in the Most Controversial Tell-All Confrontation in the Series' History
The newswoman was never called back to moderate another 'Sister Wives' tell all after her season 3 sit-down.
Natalie Morales' Sister Wives tell-all has become legendary among fans of the TLC series. The veteran newswoman asked tough questions to Kody, Meri, Janelle, Christine, and Robyn Brown and didn't back down when she didn't get answers.
In 2012, Natalie Morales put Kody Brown in the hot seat during the 'Sister Wives' Tell-All
Newswoman Natalie Morales was tasked with getting to the truth about the Brown family during Sister Wives' season 3 tell-all. This particular installment has become legendary among Sister Wives fans for its no-holds-barred question-and-answer period, mainly when Morales put Kody Brown in the hot seat.
Morales referenced the family's book Becoming Sister Wives: The Story of an Unconventional Family. She questioned Kody about chasing girls as a teenager.
"In high school?" he questioned, looking at his four wives: Janelle, Meri, Christine, and Robyn Brown. Morales continued questioning, "I guess you had a lot of girlfriends."
"Did you choose the faith based on the lifestyle it would allow you then?" Morales continued. Kody responded, "No, in my head, it was more of a calling. I was 14, I had a foot in trying to be a wild boy and a spiritual boy, so I was trying to figure out my own life, but I believed it."
This was when Morales dropped the bomb that shook Kody to his core. "So it wasn't that you chose religion to be a womanizer? Well, an outsider may say you're fulfilling a need by taking on a new wife each time."
Kody quickly defended himself as his four wives remained quiet. "I have done the emotional work in these relationships, and I've been trying very hard to be a good husband."
He concluded, "I was never dating: all of my wives I chose as a mate because of the depth of their character and my belief they would be a fine individual to share life with. I was never womanizing; this is not an open marriage."
The season 3 tell-all was also the retelling of the nacho incident with Christine Brown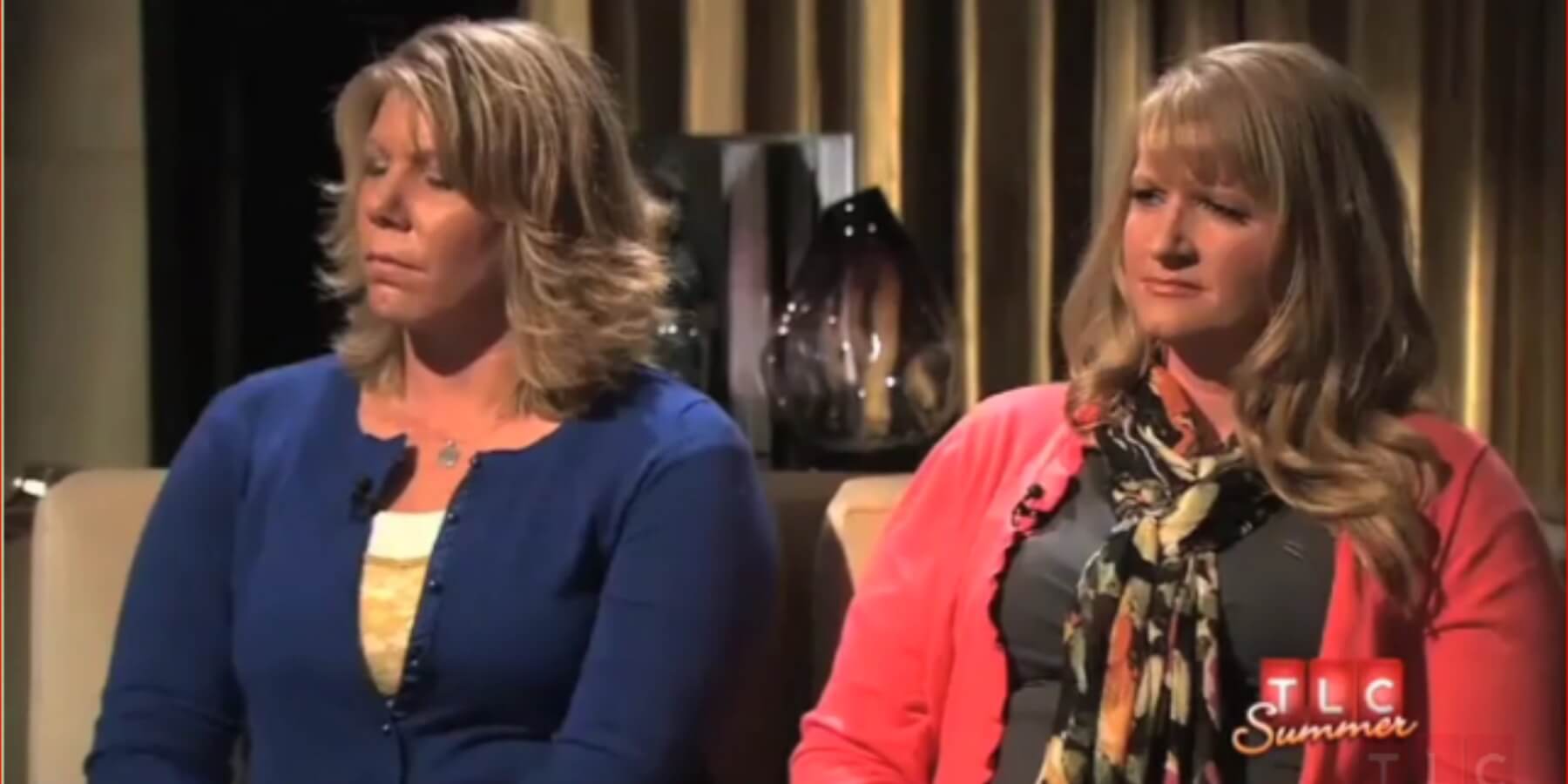 Kody Brown revealed that Christine Brown initially repulsed him when they first got to know each other. In the family's book, he said that the sight of Christine devouring the snack turned him off and revisited his comments with Natalie Morales in the tell-all.
"The sight of this chubby girl in my car devouring chili cheese nachos for breakfast put the brakes on our relationship," he wrote. Following, Morales questioned Kody further about this experience.
Kody replied, "I will be honest. I was not attracted to Christine in any kind of physical sense."
He continued, "I look back and, in retrospect, wonder if that was fair. But I can't even look there because we have children together; we have a relationship, and we found our sweet spot."
But Kody's following statement registered shock and pain on Christine's face. Morales asked Christine, "How does it feel to hear him [say those things]."
Christine responded, "It hurts, it's horrible. I didn't know that until recently." Kody, in turn, tried to justify his cruelty by saying, "I'm just being honest."
Where can fans watch this shocking 'Sister Wives' tell-all?
There are snippets of Sister Wives' season 3 tell-all episode on YouTube. However, it isn't easy to find the episode in its entirety.
Most internet searches lead viewers to a different Brown family sit-down with Natalie Morales before the tell-all. The controversial episode is not available on either Prime Video or Discovery+.
Many fans have wondered if the Brown family asked for this episode to be scrapped due to Kody's inflammatory commentary. However, the family has not spoken out on why only this tell-all cannot be streamed or downloaded when others from their TLC series can.
Sister Wives airs Sundays at 10 p.m. EST on TLC.