'Sister Wives': One of the Brown Kids Just Suggested The Family Has a Distant Relationship
A few weeks back, Paedon Brown, the son of Christine Brown and Kody Brown, claimed he "could not stand" his older sister, Mariah Brown. The Instagram comment created a lot of chatter among Sister Wives fans. Now, Mykelti Brown has started to speak more openly about her family, too. Mykelti, along with her husband, Tony Padron, appeared on Twitch to answer fan questions. One statement has fans speculating that the Brown family isn't particularly close.
Mykelti admitted she doesn't know what happens in her own family
Mykelti and Tony's Twitch Q&A was a pretty informal event, but they still managed to answer some nagging questions that fans have had for months. The pair was happy to answer questions about the nature of Kody and Meri Brown's relationship, but in doing so, they may have accidentally let it slip that the Brown family isn't close at all. In speaking about Meri and Kody, Mykelti said, "…But I don't know their personal life. Between any of the siblings, individual siblings, individual parents, or whatever, we really don't know a lot of what goes on. We know what's between us and someone else." The Sun caught the entirety of the couple's Twitch session.
Later, Mykelti said she sees her brother, Paedon, weekly for breakfast, but has no idea what is going on between Paedon and Mariah. The statement, along with her weekly breakfasts, has led some family followers to strongly believe the Brown kids aren't close to each other, or, at the very least, they've separated into different groups based on their shared parents.
Fans have speculated that the family dynamic makes it difficult for the siblings to be close
The Brown family wanted fans to believe that they had a healthy family dynamic. During the show's first season, all four wives insisted that each of the kids basically had four mothers and that siblings were not treated differently based on who their mother was. In later seasons, viewers noticed that appeared to be a lie. Reddit users have suggested that Christine Brown and Robyn Brown, in particular, seem to want to operate as independent families.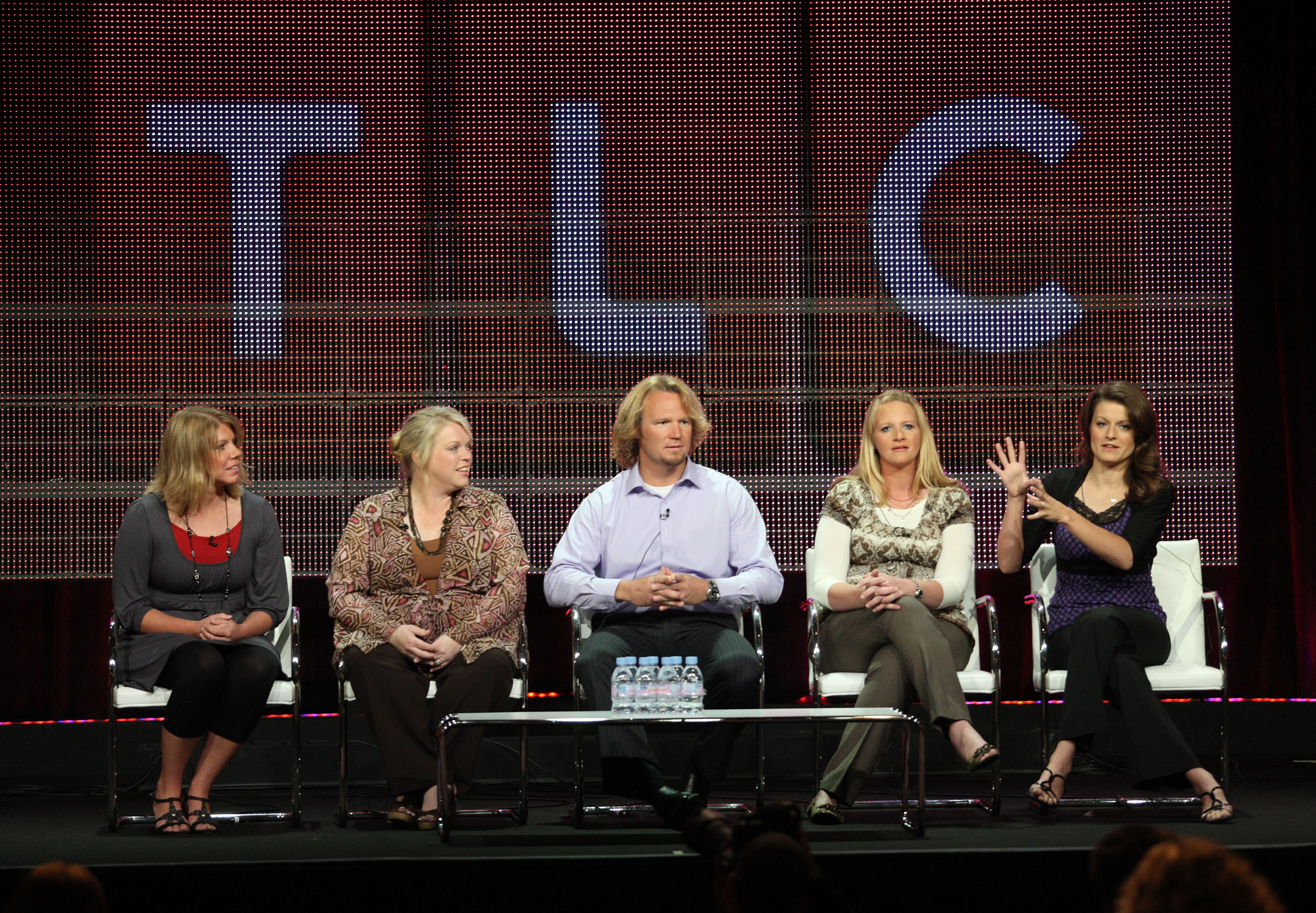 Some family followers largely believe that the tension between Kody's four wives may have bled over into the dynamics of the Brown kids, making it difficult for the half-siblings to form close relationships. Social media lends some credence to the theory. Janelle's kids, for example, appear together often, and Christine's six children also spent time together. There is little crossover between the 12 kids, though. Mariah, who is the only child of Kody and Meri, does not appear on social media with her siblings often.
Have Paedon and Mariah resolved their issues?
Paedon's statements on Instagram may have made the news, but he has gone quiet on social media since. Fans are curious about the state of their relationship now, but it doesn't look like either is going to be speaking on the situation anytime soon, at least not openly. Meri, however, has made it clear that she stands by her daughter. The mother of one took to Instagram shortly after Paedon's commentary to state that she supports her child for everything she is. Mariah came out as gay several years ago. She currently resides in Chicago with her fiancée, Audrey Kriss.
Mariah made a subtle dig at her more conservative siblings, too. The graduate student wrote on Instagram, "I will no longer be associated with people who think that the money in their pockets or the political associations they are more important than my life, than my rights. Remember that if you make the choice to vote for Donald Trump, you are making the choice to no longer have me in your life." Family followers have deduced that Mariah was speaking directly to Paedon with the post, although she did not mention him by name.