'Sister Wives': Paedon Brown Shades Robyn With His New 'What Does the Nanny Do?' T-Shirt
Christine and Kody's son, Paedon Brown, shades Robyn with his shirt that says 'What. Does. The. Nanny. Do?'
Christine Brown and Kody Brown's son, Paedon Brown, shades Robyn Brown with his mom's now-infamous Sister Wives quote, 'What does the nanny do?' t-shirt. Paedon posted his new shirt in a TikTok video, and fans love it.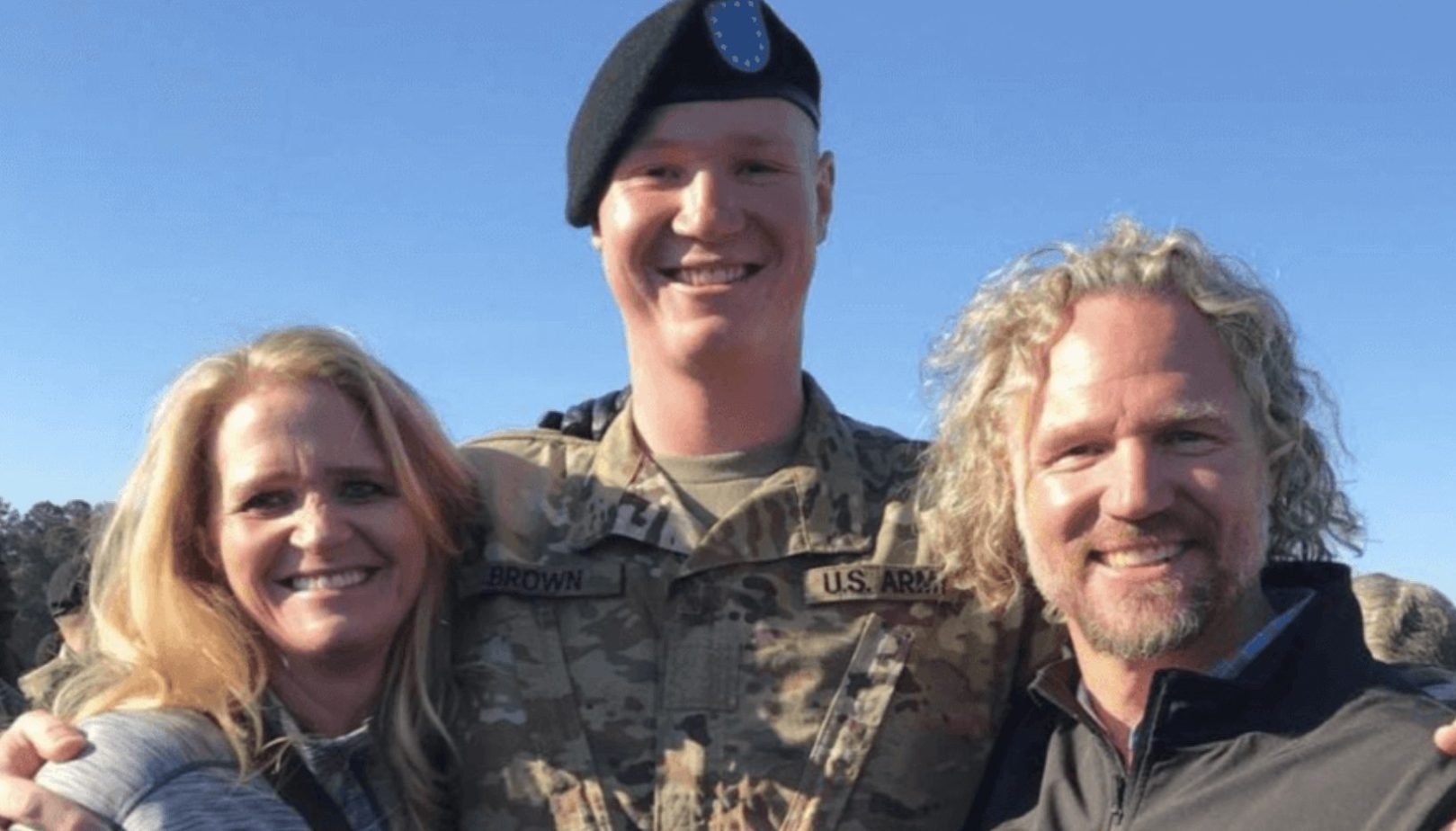 Paedon Brown gets a 'What does the nanny do?' shirt
On Feb. 16, Christine and Kody's 23-year-old son, Paedon, went viral on a Tiktok video after posting his new shirt. In the video, Paedon teases, "So I got this package in the mail." Paedon pans the camera down to show his new shirt reads: "What. Does. The. Nanny. Do?"
Paedon plays coy, showing off his shirt. He says, "And it doesn't matter, the packages isn't super important, but it's kinda just like… kind of funny? I don't know. You know what? You know?"
Is Paedon shading Robyn?
The shirt is Paedon's way of picking a side of the divorce. During Sister Wives Season 16, Christine Brown revealed to audiences that Robyn and Kody had a nanny. She was frustrated by Kody's strict coronavirus (COVID-19) rules and that the nanny was allowed to go to Robyn's house but not her children.
She said, "You have a nanny over. She's over all the time… So I don't understand why Ysabel can't come over and hang out. She's devastated." Christine tells the cameras, "What is the nanny and her husband doing that makes it so they can come over? Cause when I'm home, I do exactly what I should, yet my girls can't see their siblings." She then says her infamous line, "What does the nanny do?"
'Sister Wives' fans react to Paedon's
Paedon's video was reposted to the Sister Wives Reddit, where fans discussed the new 'What. Does. The. Nanny. Do?' shirt. One fan wrote, "The complete shade from this man ! I love to see it."
Another fan wrote, "This is straight up shots fired. Paedon is clearly in the camp of kids that Kody isn't in a healthy place with. Love to see it." And another commented, "Give Paedon his own tell all episode! Please, TLC. It's the tea we need!"
With this video and the shirt, it appears that Paedon has chosen a side, and it's not Robyn and Kody's side. Part 3 of Sister Wives tell-all airs Sunday, Feb. 20 on TLC and discovery+.