'Sister Wives': Paedon Brown Gives His Take on Meri Brown's Marriage
'Sister Wives' fans watched Meri Brown's marriage to Kody Brown implode. Now, they are waiting for her to leave. Paedon Brown, Kody's son with Christine Brown, doesn't think it'll happen.
Kody Brown and Meri Brown have been estranged for the better part of a decade, and they haven't had an intimate relationship for longer than that. Sister Wives fans have spent years speculating about the nature of their relationship and whether or not Meri will eventually opt out of the marriage. Paedon Brown, the son Kody shares with his ex-wife, Christine Brown, has thoughts on it. His feelings mimic some fans' thoughts.
Paedon Brown is sharing Brown family secrets on TikTok 
Paedon Brown is spilling the tea on his famous family. While he rarely appeared on Sister Wives, Pedon has spent the weeks since the series finale aired talking about the Browns to media outlets and on his social media. He offered up his thoughts on everything from his mother's divorce to his father's true feelings. Now, Paedon is sharing what he thinks about Meri Brown. 
Paedon told his TikTok followers that he doesn't believe Meri Brown, Kody's first and almost entirely estranged wife, will ever leave the family. He went on to state that he isn't particularly close to Meri. Paedon is also estranged from Mariah Brown, his half-sibling. Mariah is Meri's only child. 
Meri might not leave, but she's unlikely to have a romantic relationship with Kody Brown 
Meri might not leave her troubled marriage. Paedon doesn't think it will happen, nor do many Sister Wives fans. Frankly, Meri herself has made it clear that she has no plans on leaving. The small business owner shared on Instagram that she had considered all of her options and has decided to stick it out. Still, she's unlikely ever to have a romantic relationship with Kody Brown again.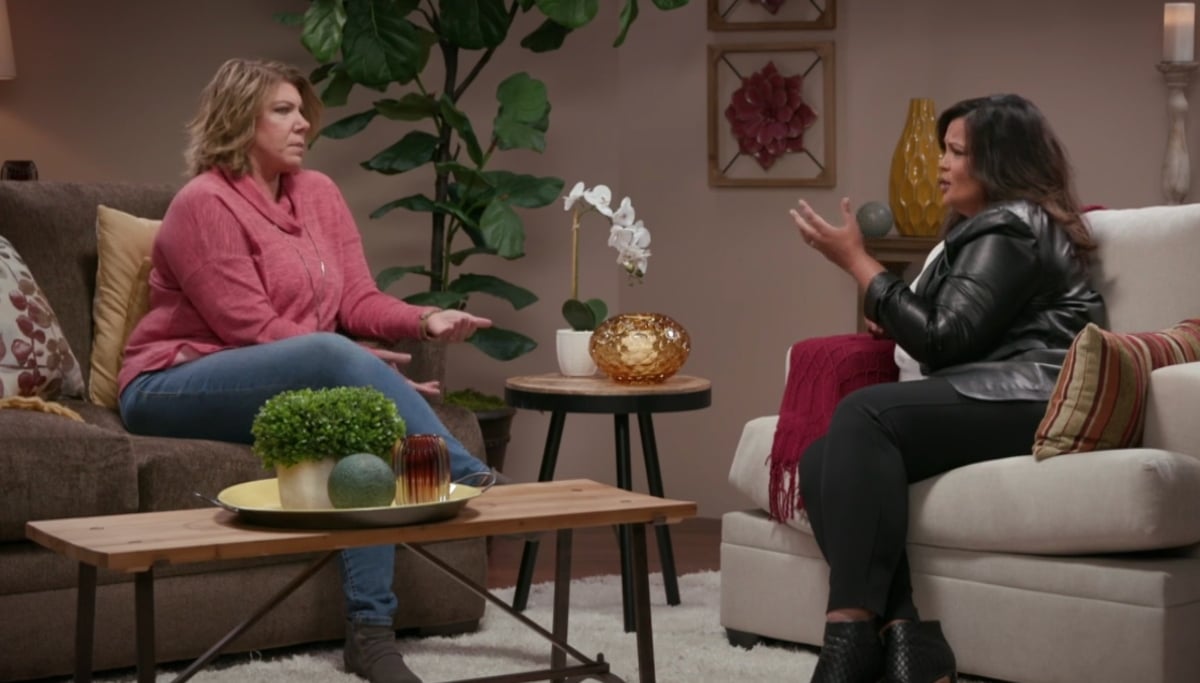 Kody has made it clear that he sees no future with Meri. He has stated that he has no romantic feelings for her and doesn't plan to continue a romantic relationship. To be fair, Kody doesn't appear to have romantic feelings for anyone but Robyn Brown, his fourth wife. 
Kody stated during the Sister Wives tell-all episode that he isn't "in love" with his second wife, Janelle Brown, either. He even suggested Christine Brown, his now-ex, had betrayed him and that he had no romantic feelings for her. While Kody has attempted to blame the breakdown of those relationships on his wives, there might be a different explanation. 
In an interview with Us Magazine, Paedon said that he believes Robyn is Kody's "soulmate." He went on to say he didn't fault his father for wanting to be with Robyn over his other wives. None of the Brown children have opted to live a polygamist lifestyle yet.