'Sister Wives': Robyn and Meri Brown Joke About 'Burning' Their Marriage Certificates To Kody Brown
In 2014, Kody Brown and his first wife, Meri Brown, legally divorced so he could legally marry his fourth wife, Robyn Brown, and adopt her children from a previous marriage. In a sneak peek of the Mar. 29 episode of TLC's 'Sister Wives,' Meri and Robyn reflect on that major change in the family.
The Brown family has been through a lot in the decade since they first appeared on TLC's Sister Wives.
First, Kody Brown added a fourth wife, Robyn Brown, to the mix. Her sister wives—Meri, Janelle, and Christine Brown—welcomed her with open arms (for the most part), but it was still a huge adjustment for the large family.
Kody and Robyn have had two biological children since she joined the family, enlarging the Brown family to a grand total of 23 (including five adults and 18 children). Several of the adult kids have headed off to college and gotten married. Meanwhile, the Browns endured two massive moves—first from Lehi, Utah, to Las Vegas, and then from Las Vegas to Flagstaff, Arizona.
What's more, Kody and his first wife, Meri, legally divorced in 2014, so Kody could adopt Robyn's three children from her previous marriage. Although the Browns don't recognize legal marriage as valid, the change was still painful for Meri.
In a TLC sneak peek of the upcoming Mar. 29 episode of Sister Wives, "The Heat Is On," Meri and Robyn talk candidly about their feelings when it comes to the shift in their marital status and the family's relationship dynamics.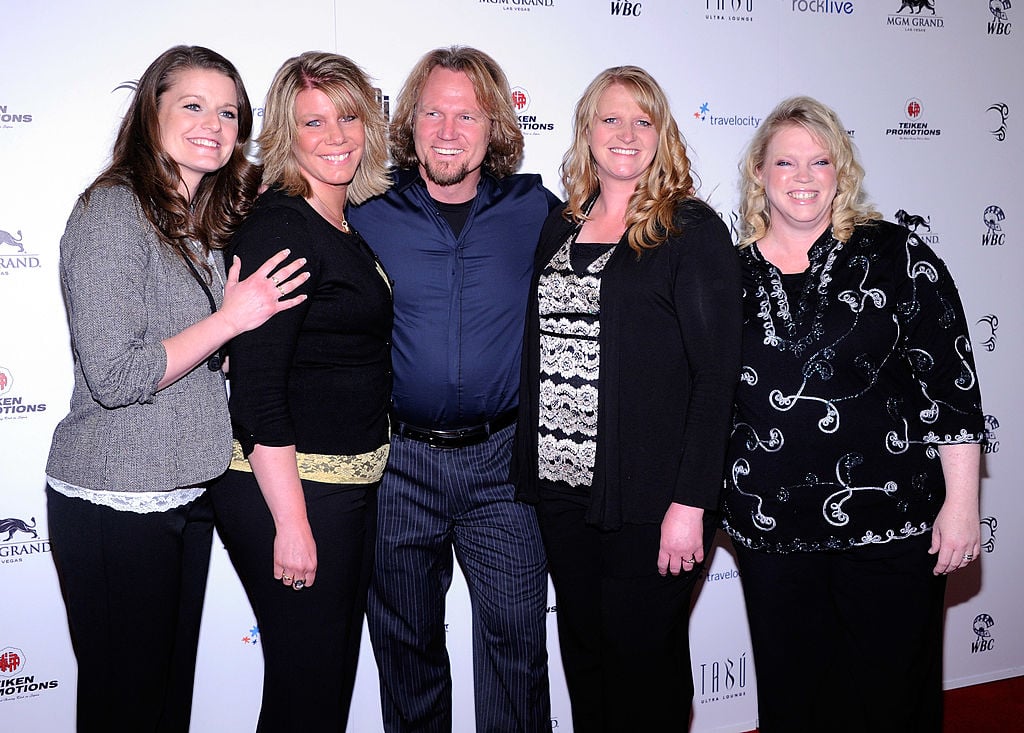 Meri and Robyn joke about 'burning' their marriage certificates to Kody together
In the TLC preview for the upcoming Sister Wives episode, Meri pulls out her marriage certificate and calls Robyn over to look at it.
"Should I keep it?" she laughs to Robyn, as they pack up Meri's belongings for yet another move.
"Aww, let it burn," Robyn jokes. "I'll burn mine, you burn yours…We'll burn them with our bras, how about that?"
Meri packs up the marriage certificate as she says good-naturedly, "I'm actually keeping mine, Robyn, sorry."
"I'm only teasing," Robyn retorts as the two women laugh it off.
To Sister Wives producers, Meri explains that—although legal marriage isn't recognized by the Browns' fundamentalist Mormonist sect, the Apostolic United Brethren (AUB)—the marriage certificate still means something to her. "It's valid in my heart. That's why I'm keeping it," she says with tears in her eyes.
Robyn calls legal marriage 'destructive' in plural families
As the preview continues, Kody's first wife reflects on her decision to legally divorce her husband. "About four years ago, I legally divorced Kody so that Robyn could legally marry him, so that we could adopt Dayton, Aurora, and Breanna," Meri explains, looking heartbroken but resigned to the situation.
Robyn also looks pained as she shares her own feelings about being legally married to Kody, while Meri, Janelle, and Christine only have spiritual (non-legal) marriages to him.
"In a plural family, there is only one legal marriage allowed, because that's what the state allows," Robyn laments. "Right now, in this world, plural marriages aren't legal. And so there's only one of us that can have a legal marriage."
The Sister Wives star reveals that she wishes she (and all her sister wives) didn't have to be legally married to Kody at all. "I feel like that they're destructive as far as a plural family is concerned," she says.
Kody's fourth wife explains that watching what her mom went through affected how she views legal marriage
Robyn goes on to say that she has personal, intimate knowledge of the ways in which the inherent inequality of a single legal marriage can affect a plural (polygamous) wife. The 41-year-old mom of five grew up in the AUB herself, and her mother was a sister wife who was not legally married to her father.
"Since we all can't have legal marriage, if there was a way for just not any of us to have a legal marriage, I think that would actually be the best way to do it," Kody's youngest wife explains.
The Sister Wives star opens up emotionally about her mom's pain, saying, "One of the reasons I'm so passionate about this is because my mom is the second wife, and I know what kind of pain that caused her, always being the one that's not, you know, quite recognized as a wife."
Robyn adds meaningfully at the end of the sneak peek: "It's very personal to me. So burn them all."