'Sister Wives': Robyn Brown Calls Aurora Brown's Panic Attacks 'Heartbreaking' Amid Potentially 'Irreparable' Damage to the Family Culture
Robyn Brown and Kody Brown admitted to constant bickering on the Mar. 8 episode of TLC's Sister Wives, "A Breaking Point." The polygamist patriarch and his fourth wife have usually seemed to get along. But the couple, now at odds over whether they should rent or buy a home in Flagstaff, fought bitterly as their five children looked on.
Kody and Robyn's argument put Robyn's oldest daughter—Aurora Brown, 17, whose biological father, David Preston Jessop, signed his parental rights over to Kody—on edge. Aurora opened up about her many recent panic attacks and anxiety symptoms, revealing that the stress of her parents' fighting and the Brown family's several moves were triggering her mental health issues.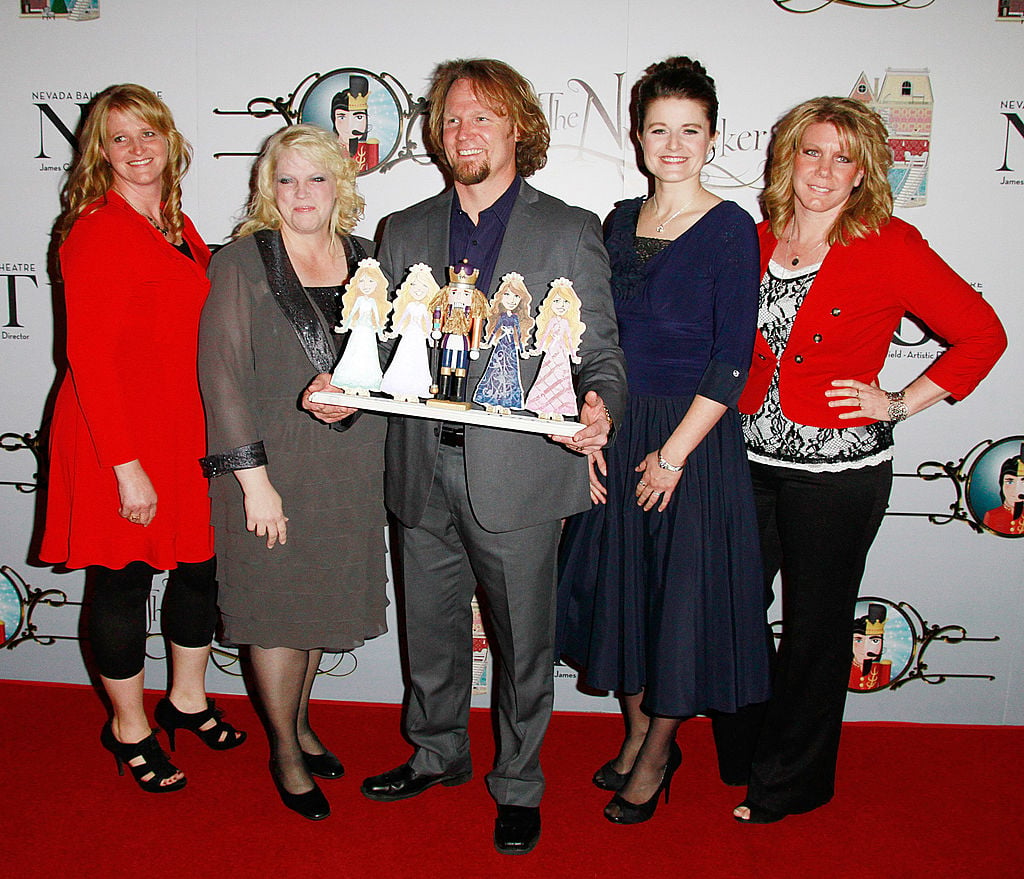 Aurora began to panic after watching her parents fight
Robyn and Kody butted heads in the most recent episode of Sister Wives after Robyn's rental home in Flagstaff was sold by the owner. While Kody claimed the only option was to buy, his youngest wife worried that their purchase would set back the move-in date for the whole family on their land, Coyote Pass.
"I'm getting desperate. Something crazy is on the verge here," 51-year-old Kody admitted, revealing he was angry and bickering with Robyn more than ever before.
As they argued, Aurora began to twitch—which, Robyn explained, was a telltale sign of her recent panic attacks. The 41-year-old mom of five said her oldest daughter now experienced them up to four to five times each week. Each panic attack left her short of breath and unable to speak or walk.
"When it happens, it's heartbreaking and hard, and I feel like I did this to her somehow," Robyn admitted.
"Aurora's panic attacks are sometimes triggered by stress," Kody explained. "If she has a high stress situation, she will have a panic attack." He went on to explain that Aurora saw her parents as her "safe place" and that tension between them always rubbed off on her. "It stresses Aurora out when Mom and I are not totally in love and harmonious," the Sister Wives star said.
Robyn added that Aurora was a perfectionist, an "overachiever," and a "hard worker" who expected a lot from herself, which compounded her stress.
As Aurora's panic attack worsened, Kody went to her and picked her up in order to carry her to her bedroom for some peace and quiet. "We just need to get her out of this room, we just need to get her up to her bedroom," Robyn said frantically.
Robyn's oldest daughter opened up about her anxiety
Aurora opened up to Sister Wives producers about her recent panic attacks. She said that, when the anxiety symptoms began, she felt a loss of control over her mind and body. "My mind starts going a million miles an hour and nowhere at all," the 17-year-old explained.
Kody and Robyn's daughter added that, on top of the anxiety itself, she often wrestled with guilt and doubt over her panic attacks.
"I still struggle to convince myself that I'm not the one causing it," Aurora confessed. "Like I'm not the one instigating it. And knowing that it's not my fault is not a bad thing, it's just hard."
Kody's fourth wife thought the move and other recent shifts within the family were partly to blame
Robyn and Kody confessed that their recent fighting had contributed to Aurora's recent mental health symptoms.
Usually, Kody explained, he kept his arguments with his wives away from the children. But the pressure of the move from Las Vegas to Flagstaff, and then from rental to rental in Arizona, had frayed his and Robyn's nerves.
"We have colossal disagreements, we just manage it really well, so they never see it," the Sister Wives star said. "Right now, we're just melting down."
But Robyn thought there was a deeper issue at stake, too. In Las Vegas, the Brown children had all lived in the same cul-de-sac with four adjacent homes. But in Flagstaff, the kids were being raised separately by their various biological moms. They didn't see Kody as often or hang out with their siblings nearly as much as they had before. Robyn believed the sudden paradigm shift was affecting Aurora negatively.
"When you're living as four separate families, you start to operate as four separate families," the Sister Wives star lamented. "And I don't want my children to be raised in that four separate families mindset."
Of Aurora, Robyn mused, "She's feeling this disruption in our family culture. She misses Kody, she misses the family." And if something didn't change soon, Robyn worried, the damage might be permanent. "The impact it will make on our family and our family culture…will be irreparable," she said.
Kody, meanwhile, didn't harbor as much guilt over Aurora's anxiety as his wife did. "We didn't do this to her," he argued. "The stress in our lives isn't something that we have control over…we never wanted to sell this house. We didn't want to move out."