'Sister Wives': Robyn Brown Opens Up About Fighting With Kody Brown 'Every Single Day'
Robyn Brown, Kody Brown's fourth and youngest wife on TLC's Sister Wives, has always seemed to keep any problems she might have had with her husband under wraps. But on the 2020 season, Robyn and Kody's marriage has started to crumble under the strain of moving from Las Vegas to Flagstaff, Arizona.
During a trip to Chicago with her three sister wives (Meri, Janelle, and Christine Brown) to visit Meri's daughter Mariah Brown and her fiancée, Audrey Kriss, Robyn let it all hang out when it came to her marital struggles with Kody.
On the Mar. 15 episode of Sister Wives, "Growing Up Gay and Religious," the 41-year-old mom of five said that things had gotten so bad between them that they were "fighting every single day" about whether to buy or rent a home.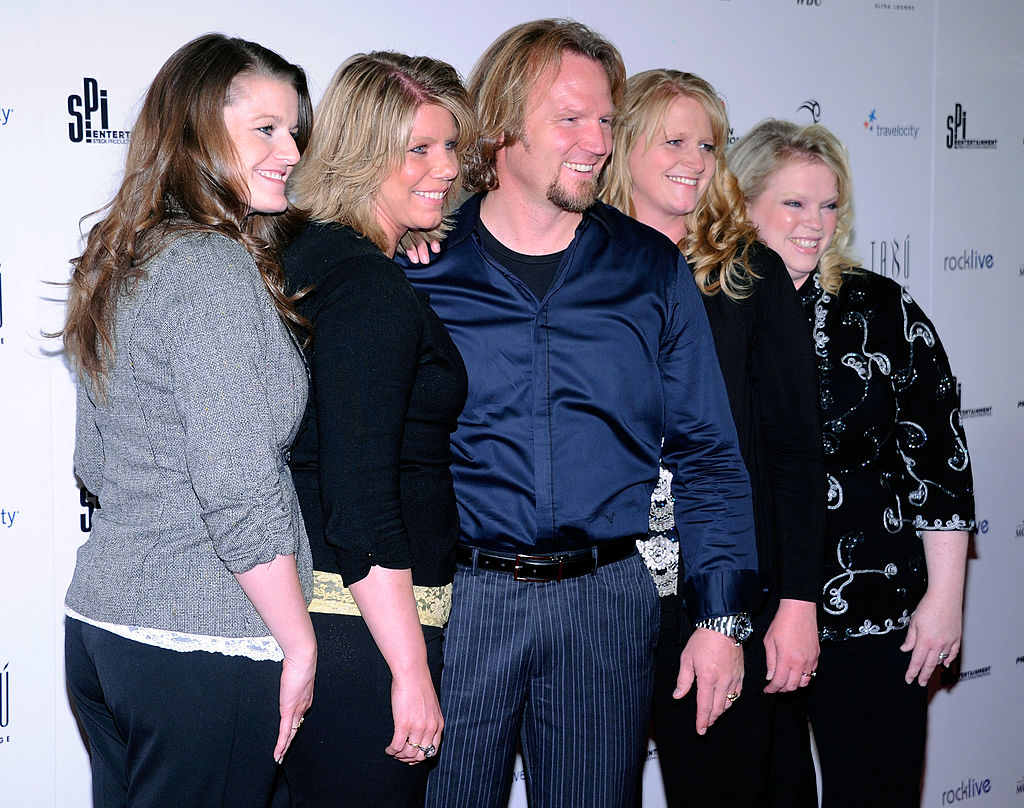 Robyn admitted her marriage to Kody was struggling
As Robyn and her sister wives sat down to lunch during their weekend trip to Chicago, she began to describe her issues with Kody. The main conflict, of course, was that Kody insisted they put on offer on a house within the next few weeks. Meanwhile, Robyn wanted to wait for a rental home, so the Brown family's move to Coyote Pass (their land in Arizona) wouldn't be delayed.
"He's pushing buying like crazy?" Kody's third wife, Christine wondered.
Robyn agreed and said she was "desperate." "I'm just starting to get desperate, because I really just don't want to buy," she lamented. "If we buy a house, then it will delay everything we have planned for the property…I just want to scream every time I think about it."
Kody's fourth wife confessed that this was no small marital problem or tiny squabble. "This is something that we're fighting about every single day," the Sister Wives star admitted.
The other sister wives said it was unlike Robyn to be so open about her problems with Kody
According to Robyn's sister wives, this kind of openness about arguments with Kody was out of character for her.
"Kody and Robyn aren't doing super great," Christine told Sister Wives producers, adding that she could tell the issue ran deeper than just deciding between renting and buying.
Kody's second wife, Janelle, agreed. The Sister Wives star explained that Robyn was usually private about her marriage to Kody, so the fact that she was openly complaining must mean they were truly struggling. "This must be a big issue, because generally you would never see this," she said, "and Robyn would never talk about it."
Robyn even went so far as to say she didn't want to be in Flagstaff at all. "I just want to be back in Vegas, in my home," she told her sister wives. "This doesn't feel like my home…Kody has basically told me he's taking the kids and I to go see houses. I hope they hate them."
Kody's fourth wife was frustrated by her children's panic and fear over their housing situation
By the end of the weekend with Mariah and Audrey, Robyn was even more worried about what would happen when she got back.
Her 17-year-old daughter, Aurora Brown—who had experienced a number of panic attacks since they moved to Flagstaff, especially when Robyn and Kody fought—was feeling the strain of their uncertain housing situation. "I got texts from Aurora and she was having a panic attack, and I was sitting there kind of having to talk her through it," Robyn explained.
On the last day of the sister wives' trip, Robyn apologized to Mariah for being such a "party pooper." "I just have so much pressure with finding a rental," she complained. "I have kids melting down at home. They need me." She even joked that, at the women's axe throwing activity in Chicago, she "wanted to start throwing that axe in places [she] shouldn't have."
Robyn headed home with her sister wives with more distress than ever about both her marriage and her overall feelings of security. "I just feel so unsafe right now with the house," the unsettled Sister Wives star confessed, "and not knowing where I'm going to live next, and having so many arguments with Kody about whether or not to buy."