'Sister Wives': Robyn Brown Pushes For a Rental, But Kody Brown Finally Issues a Hard 'No'
Kody and Robyn Brown have had no shortage of marital issues on TLC's 'Sister Wives' Season 14. On the Mar. 29 episode, 'The Heat Is On,' the couple finally made an offer on a house after plenty of fighting about it. Still, Robyn revealed she secretly hoped for a rental home, and that Kody had put his foot down and turned down a particular rental she wanted.
Throughout Season 14 of TLC's Sister Wives, Kody Brown and his fourth wife, Robyn Brown, have been at odds over real estate issues. After the polygamist Brown family moved from Las Vegas to Flagstaff, the wives encountered major difficulties finding long-term rental homes for themselves and their children while waiting to build on the communal property, Coyote Pass.
Robyn, for her part, desperately hoped to find another rental home after hers was sold by the owner. Meanwhile, Kody insisted that buying was the only option due to the housing market in Flagstaff.
Kody eventually got his way out of pure necessity, and he and Robyn put an offer on a house. On the Mar. 29 episode of Sister Wives, "The Heat Is On," Robyn revealed that she had hoped to move into another rental near Sedona with her five children, but Kody patently refused to allow it.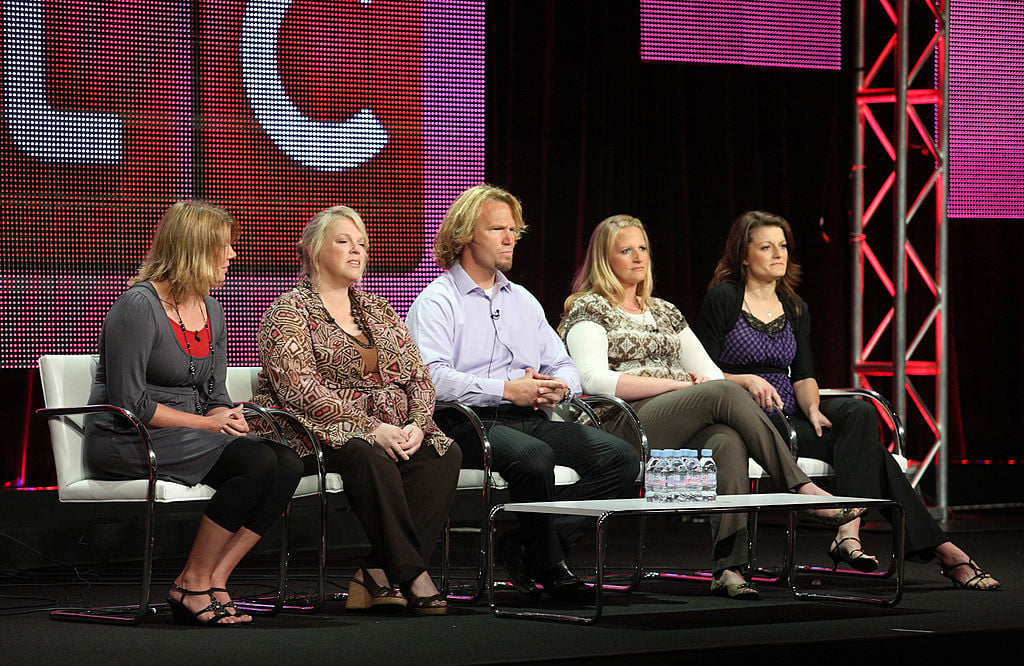 Robyn and Kody explained the complicated current housing arrangement
With just days to spare before their move-out date at their previous rental, Robyn and Kody finally found a home and made an offer (much to Robyn's chagrin). While they were waiting to close, however, they had to cough up quite a bit of rent money in order to stay at the furnished home in the meantime.
"We have made an arrangement with the owners of the home we're buying to short-term rent it until we close. So hopefully we'll close in a few days," Kody explained to Sister Wives producers. "But in the meantime, we're going to pay very high rent on it."
Kody's fourth wife didn't seem too happy about the circumstances. Still, the 41-year-old mom of five admitted there was no other choice at this point.
The polygamist couple reflected on their stressful time in Flagstaff so far
Kody and Robyn brought their five kids to what would hopefully be their only home until they moved out to Coyote Pass with the rest of the family. Robyn lamented the stress and pressure their kids had struggled with since arriving in Flagstaff and moving so many times.
"The kids are bummed out that we're leaving this house," Robyn confessed as they packed up. "I know that Aurora talked about, when she first walked into this house, she felt like, 'Okay, I can do this.'"
The Sister Wives star added that they'd made good memories there, even though they'd only been there a short time. Losing the rental felt like yet another loss in a short amount of time.
Kody agreed, adding that their previous rental was a "magical place" in a "magical neighborhood."
"It was a gut punch to me when they said, 'Hey, we're gonna sell this house,'" the Sister Wives patriarch said sadly. "And retrospectively, there are times I wish, maybe we should have bought it. Because we wouldn't have had to do this move. And it would have been cheaper than anything else we would have bought."
Tears filled Robyn's eyes as she admitted to struggling with her faith in God, trust in Kody, and overall sense of security throughout the stressful process over the past year. "I've really struggled with how things have worked out," she confessed. "I don't understand God's reasoning. This house was perfect for us in so many ways. We're kind of back to this crazy storm of not knowing what's going to happen next."
Kody's fourth wife liked a particular rental, but he put his foot down and refused
Kody's youngest wife admitted that she hadn't completely given up on finding another rental home yet, especially because buying a home would likely delay the whole family's move out to Coyote Pass.
"If the sale of this house doesn't come through, there is a rental that's on the way to Sedona," Robyn revealed. "If we don't have any other place to live, that's where we'll go." (But Kody didn't look too sure about that.)
The Sister Wives star said Kody had finally put his foot down, with no wiggle room, when it came to the faraway rental. "I was pushing for this idea of this rental that was half an hour away," Robyn said, "and Kody just went, 'No. Like, that's ridiculous. I will never see my kids.'"
Kody explained that he wasn't about to give up his time with his children, no matter what. "I spend hours a week driving between homes," he said. "So if we decide to rent a house halfway to Sedona, that's just too far. That's too far in my book."
The father of 18 added that that was a boundary he just wouldn't cross. "And that is about my relationship with my children," Kody said. "That's not even about my wives. It's about how much distance I have between my kids."