'Sister Wives': Robyn Brown Reveals Her Hopes For Meri and Kody Brown's Marriage
It's no secret that Kody Brown and Meri Brown, his first wife, have been struggling in their marriage for years on TLC's Sister Wives. But what does Kody's fourth wife, Robyn Brown, think about Meri and Kody's tense and tumultuous relationship? She revealed her thoughts in a recent Us Weekly interview.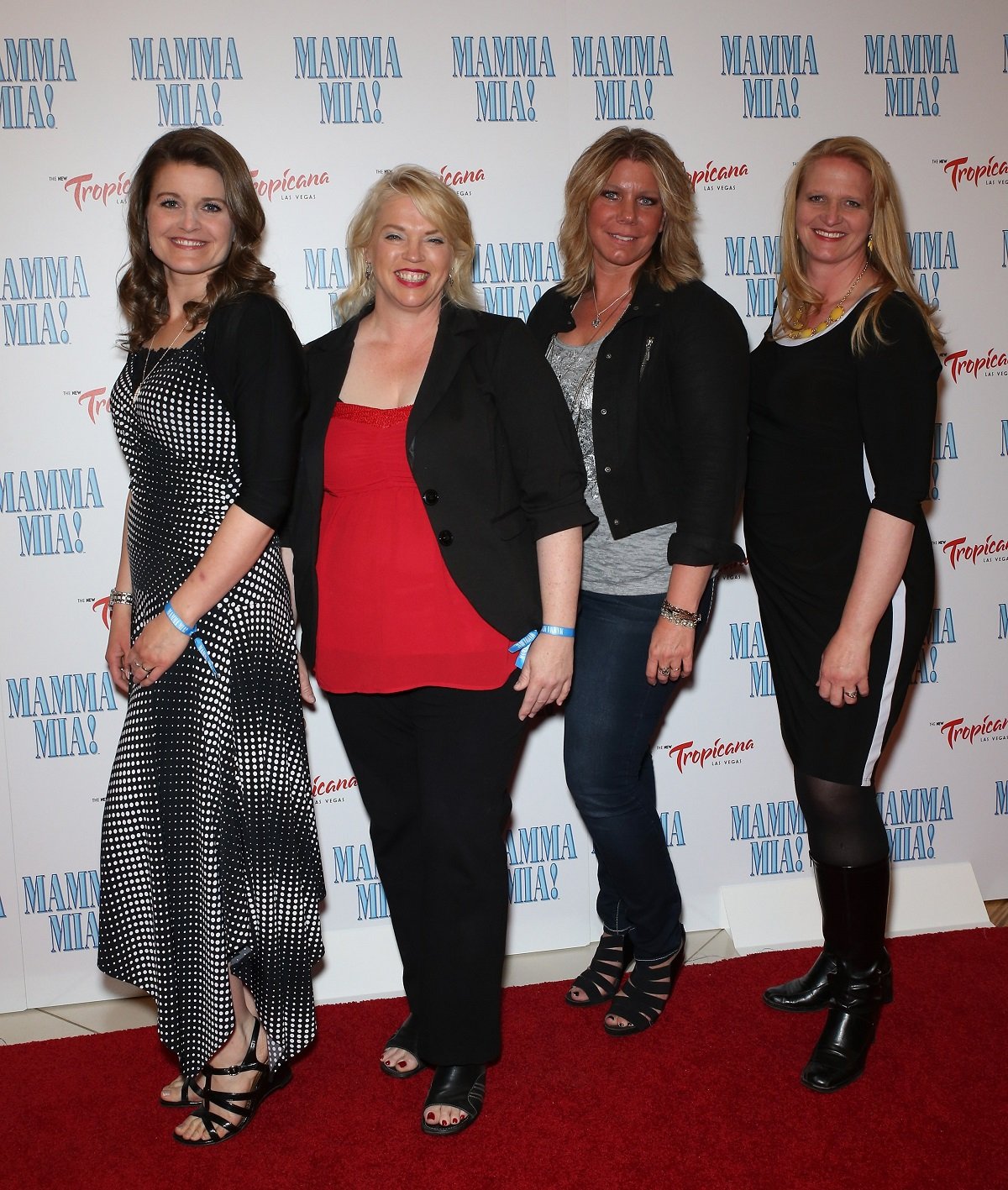 Robyn said the problems between Meri and Kody were 'difficult to watch'
In her recent interview, Robyn explained that she "saw a significant change" in Meri's relationship with Kody during her infamous catfishing scandal in 2015. At the time, Meri believed she was talking to a man online, but the "man" turned out to be a female catfish named Jackie Overton.
"It was very, very difficult to watch," Robyn said of the shift in Kody and Meri's marriage.
As for her own relationship with Kody, Robyn said she felt he tried to keep his troubles with Meri as private as he could. Still, he was angry and in pain at the time, and that inevitably bled over into his relationships with his three other wives.
"Kody was really struggling at that time, and he really had a hard time with it," the Sister Wives star admitted. "Anytime one of the four marriages is struggling, it does affect the other relationships."
RELATED: 'Sister Wives': A Breakdown of the Browns' Tangled Family Tree
Kody's fourth wife said Meri went into a 'dark place' at one point
What hurt Robyn the most about Meri's catfishing scandal and separation from Kody, she explained, was the loss of her close friendship with Meri. After all, Meri was the wife Robyn initially bonded with the most. Kody's first wife even suggested that Robyn come into the Brown family in the first place.
"I struggled a lot with that, because Meri and I were always very close," Robyn explained. Since that time, it had taken several years for Meri to feel "safe enough" to be close with her sister wife again.
"She went into a really dark place because of what happened," Kody's fourth wife lamented. "She blocked a lot of people out of her life, pretty much everybody, because she went through so much. That was a really difficult time for me because I lost my buddy."
Since then, however, Robyn and Meri had been rebuilding their relationship. The Sister Wives star said she and Meri had been finding their way back to their former friendship again recently.
The 'Sister Wives' star hoped Kody and Meri would reconcile
As for Meri and Kody's marriage, Robyn said she obviously couldn't know for sure what would happen in the future. But she firmly believed a reconciliation between the two was possible.
"I believe that miracles can happen in relationships," the Sister Wives star said. "And I think that you can fix anything that's broken in a relationship if you try hard enough."
"I just hope and pray they can work it out one way or another and heal their relationship," she went on to say. "In my brain, when I think of the future, I think of their relationship. I see their relationship as healed."
Robyn added that she always tried to be as encouraging and supportive of their relationship as they would each let her.