'Sister Wives': Robyn Brown Says Kody Brown Is 'Breaking His Promise'
Robyn Brown married Kody Brown on the first season of TLC's Sister Wives. The spiritual union made Robyn Kody's fourth wife, as she joined the fundamentalist Mormon polygamist family over 15 years after he married Meri, Janelle, and Christine Brown.
Kody and Robyn have now been married for nearly a decade and share five children (three adopted kids from Robyn's first marriage and two biological children). Although most Sister Wives fans believe Kody favors his fourth wife, cracks have begun to show up in their relationship.
On the Mar. 1 episode of Sister Wives, "This Land Is Your Land…Or Hers," Robyn admitted that the family's recent move from Las Vegas to Flagstaff had shaken her trust in Kody, leading them to some bitter arguments.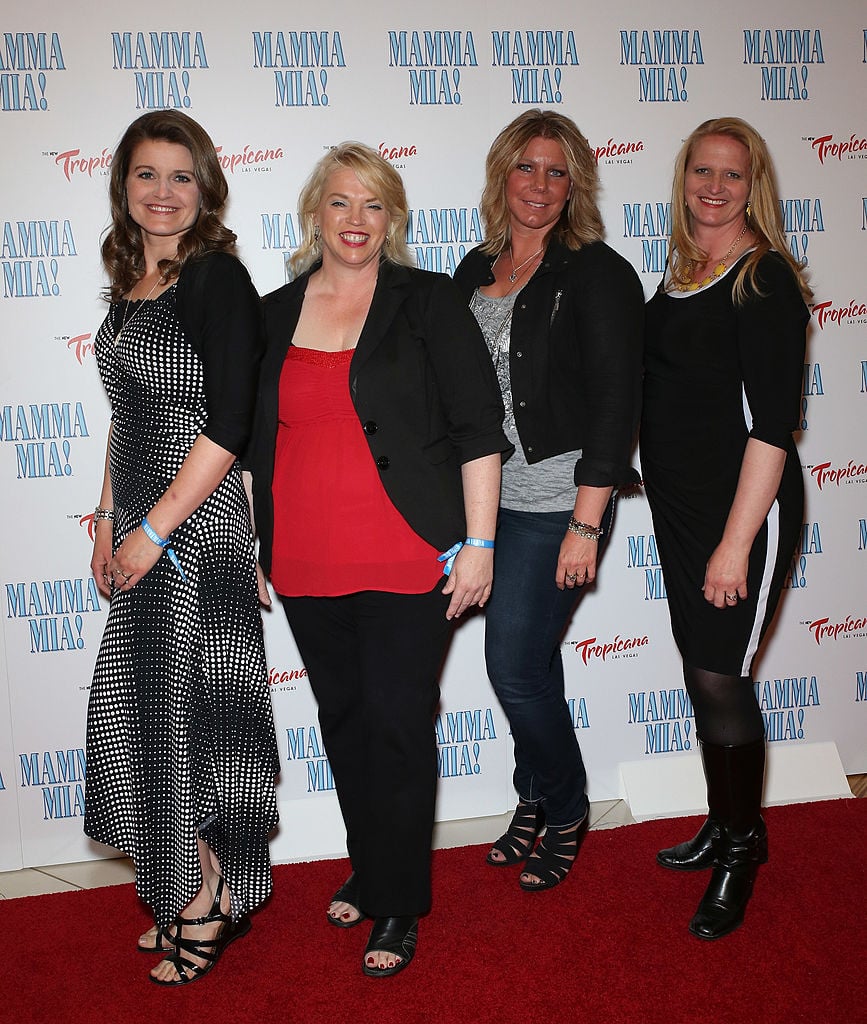 Robyn said she and Kody had been 'butting heads'
On the latest episode of Sister Wives, Robyn revealed that she and Kody were no longer the elated newlyweds they once were. "Kody and I have been butting heads like crazy this last little bit," she admitted.
In particular, Robyn was frustrated by the Brown family's living situation. "I don't feel like I have a home right now," she confessed.
When Kody asked the family to move from their cul-de-sac of four homes in Las Vegas to a larger property in Flagstaff, he had promised to have them settled and sharing space together as soon as possible.
Instead, the Browns were stuck in various rental homes scattered across the city. Their younger children didn't spend nearly as much time together as their older children once had.
"I am struggling. I'm really, really struggling," Robyn said, adding that one of the reasons she became a plural (polygamous) wife was to have her children spend time with her sister wives as their other "moms."
Kody believed he and Robyn should buy a home instead of renting
Now, Kody wanted to buy another home, while Robyn wanted to rent in hopes that the situation wouldn't be permanent. What's more, he brought up the idea of using the family's land on Coyote Pass as investment property instead of living there.
"I just want to scream at the idea of buying," Robyn said, explaining that she didn't feel Kody had kept his end of the bargain during the move to Flagstaff.
"We had this really great situation in Las Vegas," Robyn said. "Kody comes up with this idea that we're gonna move." But the stipulation, she claimed, was that the family would all live together and spend plenty of time together.

"This is the promise that I've made to my kids," Kody's fourth wife said. "You are breaking your promise. Because we promised them that we would get back together."
The 'Sister Wives' couple seems to be reaching a breaking point in one sneak peek
In a sneak peek for the Mar. 8 episode, Kody and Robyn's marriage seems to reach a breaking point as they continue to argue over renting or buying a home in Flagstaff.
"Something crazy's on the verge here," Kody says in the preview clip.
A distraught Robyn tells her kids, "They want to sell this house, and we have to find another place to live." Still, the Sister Wives star insists on continuing to search for a rental. "I 100% believe that God's gonna provide us this house," she says.
Kody pushes back, exclaiming, "The message from God isn't 'go find a rental.' The message from God is 'you have to buy a house.'"
Robyn seeks advice from Kody's first wife, Meri, on what to do about her marital troubles. "I've had some angry times with Kody," she admits. "He's just been so pushy." To producers, she adds, "Sometimes in marriage, you have to figure out what hill you're willing to die on."
In a particularly shocking moment, Kody tells producers it's getting to the point that he might "dissolve the partnership" between himself and Robyn and buy a home all on his own.