'Sister Wives': Robyn Brown Says Monogamist Women Don't Support Each Other, Fans React
'Sister Wives' star Robyn Brown raised some fan eyebrows after she recently announced that polgyamist women support one another while monogamists don't.
Sister Wives fans are happy to see the family back with a new season on TLC, but there are some signs of unrest among the family. Recently, Kody Brown's behavior has some fans wondering if he's still interested in polygamy at all. What's more, many feel Robyn Brown is essentially his favorite wife, and that he shows her preference. Robyn Brown recently landed herself in hot water with fans as well, this time for her statements regarding monogamous women versus polygamist women. 
How the family became 'Sister Wives'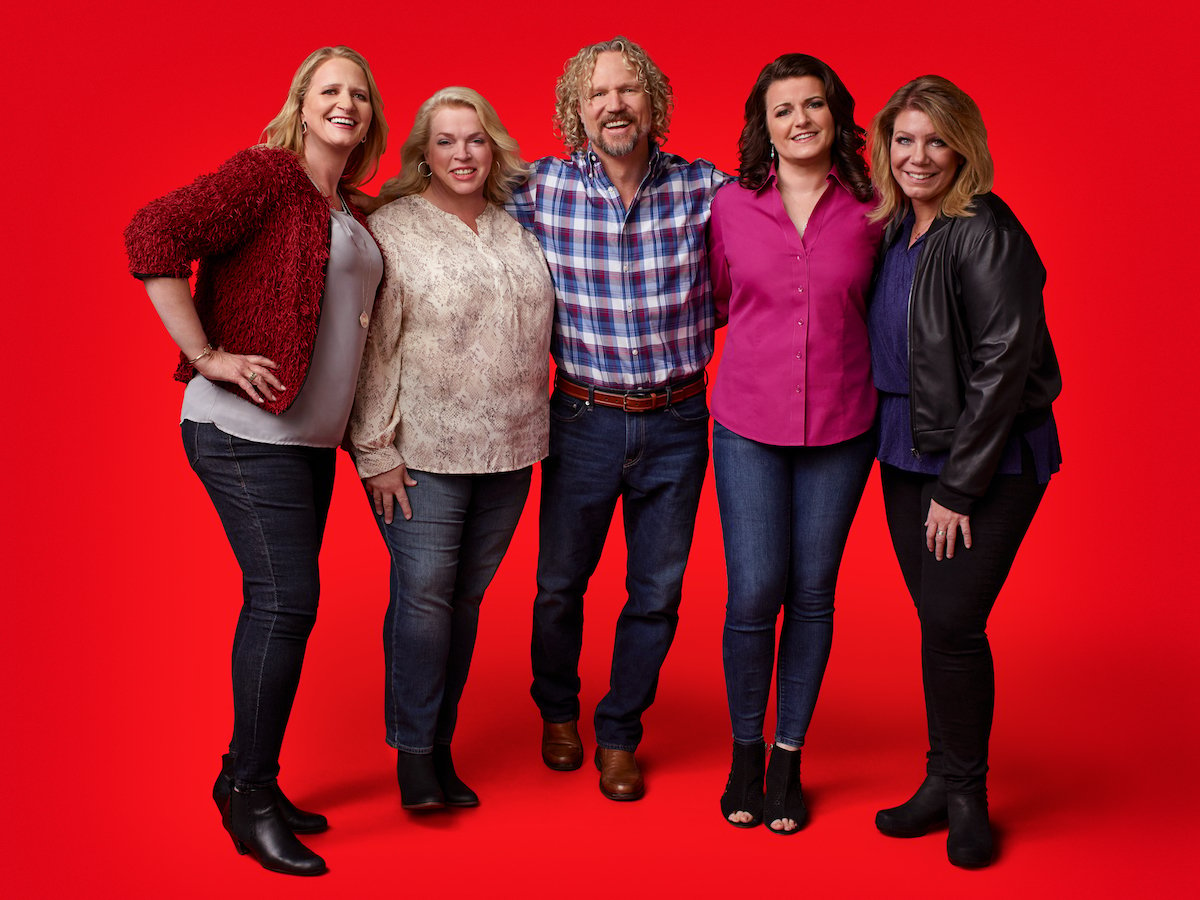 For the Sister Wives family, plural marriage isn't too unusual. In fact, Meri and Christine Brown were both raised in plural families, so it's perhaps no surprise that they continued onwards in that direction. 
Kody Brown and his wives are Apostolic United Brethren (AUB), a sect of fundamentalist Mormons. Chritine Brown's family has a history of involvement with AUB. Her father's family history involves an AUB leader, and her mother's family is related to a polgyamist leader as well. 
Meri is one of 26 children born to James Barber Jr., also a polygamist. Robyn Brown was also raised in a polygamist family before marrying Kody Brown. 
Interestingly, Kody Brown and Janelle Brown were not raised as polygamists. In fact, Janelle was a member of the Latter-Day Saints faith, which actively speaks out against polygamy. 
There are signs Kody Brown is fed up with polygamy
Fans have begun to wonder if the Sister Wives patriarch Kody Brown has become disillusioned with polygamy in recent years. A recent quote from Kody on the show seemed to drive home this possibility. 
When Janelle Brown asked the rest of her family why they decided to engage with plural marriage, Kody gave a surprising answer.
"I've thought about this a lot lately, because I've told friends that I didn't want to be an advocate of plural marriage anymore, because I am more aware now than I ever was before of the apparent and obvious unfairness in the relationship," he answered. 
Brown has expressed a similar growing discomfort with his plural marriage in the past. He previously told Sister Wives producers that he's jaded. 
"When I was younger, it used to be a lot of pleasure to me when I'd see my wives goofing off and playing and having fun together. I'm jaded, I guess."
'Sister Wives' fans take umbrage with Robyn Brown's statement
During a recent episode of Sister Wives, Robyn Brown claimed that polygamist women support one another while monogamists compete instead of lifting each other up. Plenty of fans took umbrage with that statement. 
"Yeah that's the most a** backwards thing I've ever heard (referring to what Robyn said). Four women competing for the same prize somehow have less competition than four different women competing for four different prizes??? What???" wrote one Redditor. 
"I compete with no one for my husband's attention or for attention for my child. Ya lyin' Robyn," added another user.
"Also, from what we've seen, like 90% of their TV show is them not being supportive of each other and competing with one another," another fan pointed out.