'Sister Wives': Robyn Brown Tells Kody Brown To Stop 'Freaking Out Her Kids' In Sneak Peek
Robyn and Kody Brown have been at each other's throats throughout TLC's Sister Wives Season 14 over the Browns' controversial move from Las Vegas to Flagstaff.
After the polygamist couple's latest rental home was sold by the owner, Kody's fourth wife wanted to find another rental so the Brown family's move out to their shared Arizona land, Coyote Pass, wouldn't be delayed. Meanwhile, Kody insisted they find a home to buy so their five children together would have a safe place to stay.
A sneak peek of the upcoming Mar. 22 episode of Sister Wives, "Robyn vs. Kody," reveals the couple is still hashing out the same argument. Robyn is frustrated with Kody for frightening and unsettling their children, while Kody says he would "part ways" with Robyn if she was his business partner instead of his wife.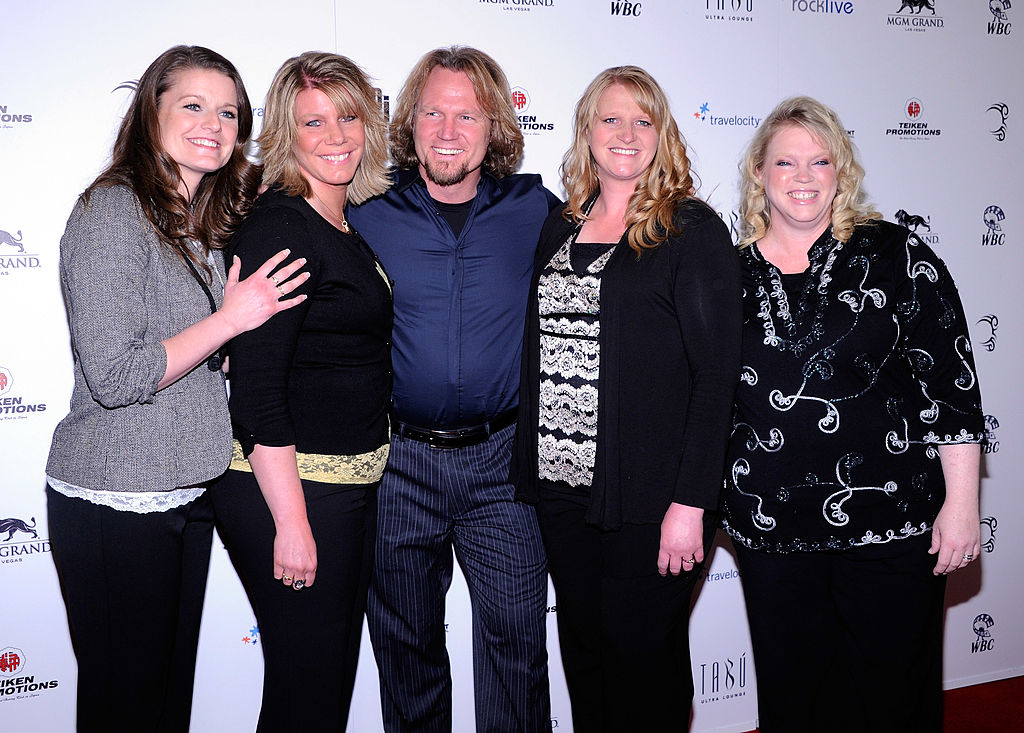 Kody and Robyn fight explosively in one TLC preview
In TLC's preview of the upcoming Sister Wives episode, Kody gets down to business about buying a home. The polygamist patriarch insists that they have only days to make an offer, and Robyn needs to stop putting it off. "We have to buy a house, or we have to move out of town," the father of 18 demands in the sneak peek.
Meanwhile, it looks like Robyn is still holding on to the idea of finding a rental. "I've got five days for my miracle to come," she laments, looking despondent.
Robyn and Kody's two oldest daughters, Aurora and Breanna Brown, panic as Kody tells them meaningfully, "We're down to the wire. We're moving out of this house, or the sheriff is gonna move us."
Robyn yells about Kody 'freaking out her kids' as the couple argues
In the rest of the Sister Wives preview clip, the stress of Robyn and Kody's ongoing marital conflicts and insecure housing situation continues to affect their kids.
"We have to leave our home," Kody tells Ari Brown, the couple's youngest daughter, as he kneels down and holds her hand.
And it looks like Robyn has had enough—especially because 17-year-old Aurora has recently been experiencing severe panic attacks due to her fights with Kody. "Don't freak out my kids anymore!" Robyn explodes in an interview with Sister Wives producers.
Kody's not happy, either. "If her and I were business partners, this is where we would part ways," he says of his fourth wife. Meanwhile, Robyn melts down in tears as she insists, "We can still keep looking for rentals."
Finally, exploding in frustration, Kody yells, "I could have stayed in Las Vegas! I'd have saved a fortune!"
'Sister Wives' fans flocked to the sneak peek clip to share their reactions
On the Sister Wives Facebook page, fans flocked to the latest preview clip to react to Robyn and Kody's ongoing argument.
Several viewers were surprised that Kody and Robyn seemed to be falling apart at the seams. "And now Robyn sees the real Kody stand up your honeymoon phase is over I am afraid," one fan commented.
Another Sister Wives viewer thought Robyn and Kody shouldn't bring their marital stress around their children. "Robyn has to calm down if she expects her daughter to stop having panic attacks," one Facebook commenter argued. "Their household is so stressful. These little family meetings about moving are just so high stress and dramatic. It just doesn't have to be that way."
Other Sister Wives fans argued that Kody didn't want to accept responsibility for the housing and financial issues his family was facing, even though his choices had caused many of them. "Kody doesn't want to accept responsibility," one commenter wrote. "It was his idea to move to Flagstaff."
Another agreed, writing, "Kody as usual is placing blame everywhere but where it belongs. Squarely on HIS shoulders. He also needs to stop burdening his children with adult issues."