'Sister Wives': Robyn Brown Wants To 'Go To War' With Kody Brown, But Some Fans Wonder If It's All For Show
Because Kody Brown's fourth and youngest wife, Robyn Brown, has long been believed to be the polygamist husband's favorite wife, fans of TLC's Sister Wives were surprised to see them wrestling with marital troubles on the new season.
On the Mar. 8 episode of Sister Wives, "A Breaking Point," Robyn accused Kody of being "combative" and "intense" about his desire to buy a new home instead of looking for another rental in Flagstaff. Meanwhile, Kody claimed Robyn was living in a fantasy and "stonewalling" his plan for the family. The couple even fought in front of their kids, leading Robyn's 17-year-old daughter Aurora Brown to have a severe panic attack on camera.
While some Sister Wives fans took the couple's argument at face value, others thought there might be something else going on. A few viewers thought the drama might be hyped up for ratings, while others thought the storyline might be a ploy to take the heat off of Robyn for allegedly being Kody's "favorite."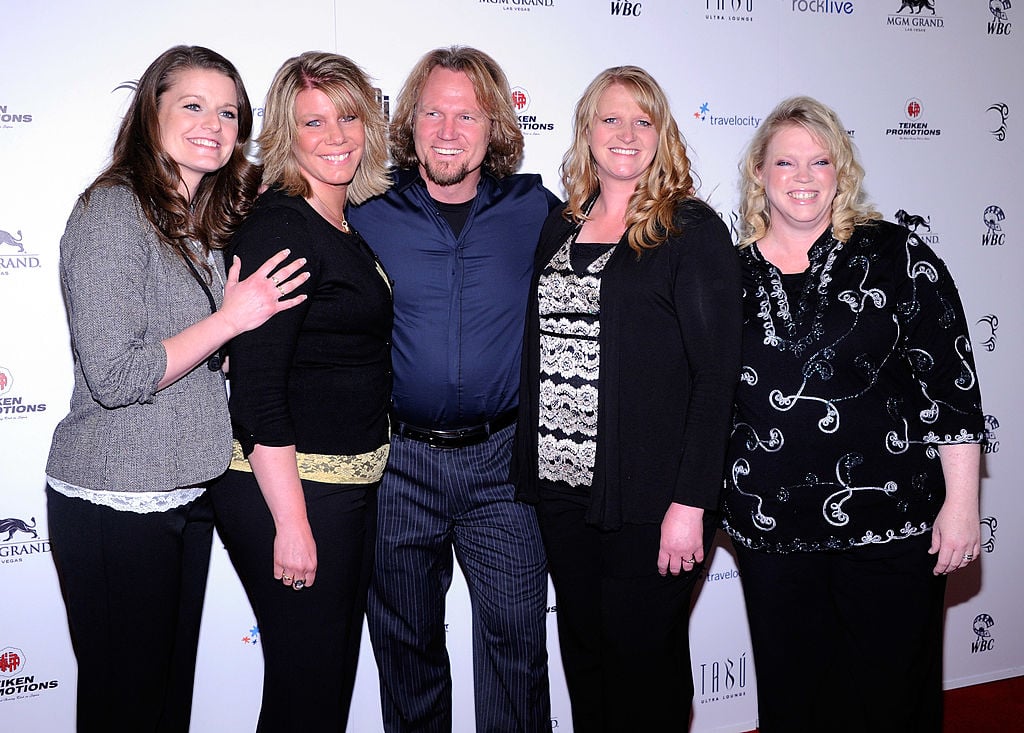 Robyn and Kody told TLC producers they were having marital issues
On the latest episode of Sister Wives, Robyn and Kody opened up about their recent challenges in marriage. Both admitted to being "angry" and to bickering more than they ever had before.
Robyn believed "God would provide" her with another rental before they had to move out in just two weeks, while Kody wanted to snap up a new house as quickly as possible. He even threatened to buy a house without her consent if the argument dragged on.
"We've had some bad days," Robyn confessed, alluding to a power struggle between Kody and herself. "It makes me want to go to war a little bit. He doesn't get to push me around. Sometimes I'm like, 'Oh, you want to fight, you want to get pushy? I can be that way too…I'm mad, I'm upset, I'm frustrated."
The 41-year-old mom of five said she and Kody were "at odds." The problems were so severe, she confessed, that she worried they could cause "serious damage to their relationship."
Meanwhile, Kody wasn't exactly happy with Robyn, either. He told their five children, "Mom and I are just in a fight about this."
To Sister Wives producers, Kody hinted that he thought Robyn was being impractical. "It is really time right now to buy a house and not keep up with this dream that God's gonna save us in the last minute," he insisted.
Many fans thought Kody and Robyn shouldn't have fought in front of the kids
Many Sister Wives fans took to Twitter while the episode aired to criticize Kody and Robyn for arguing about real estate and finances in front of their children. In particular, several viewers pointed out that they should have toned down their fighting when they knew that Aurora's panic attacks were easily triggered by stress.
"Is this for real? Are Kody and Robyn really having this adult discussion in front of the kids and have the audacity to tell the kids that 'mom and dad are not in agreement' seriously?" one fan wrote.
Another agreed, writing on Twitter, "Way to go adults, having this convo about how you don't know where you're going to live AGAIN, right in front of the kids. Grow up and be adults and stop acting like you don't know how to do anything!"
Yet another Sister Wives viewer took to social media to wonder, "Robin and Kody are both selfish, why do they fight in front of the kids if there is the potential for Aurora to have a panic attack?"
Some 'Sister Wives' viewers thought Robyn and Kody's storyline was all for ratings
While some viewers believed the Kody/Robyn drama was all real, some were skeptical.
A few thought the conflict was drummed up for ratings and a storyline. One Twitter user wrote along those lines, "Judging from past history, which typically is an excellent predictor of future behavior, any #SisterWives dissent is feigned for drama & ratings purposes. They ALWAYS succumb to Kody. Too much at stake. Must keep the show rolling."
Other Sister Wives fans had a more involved theory. Robyn has navigated plenty of criticism over the years about allegedly getting extra attention from Kody. Some viewers thought the couple's bitter argument might have been exaggerated or made up entirely in an effort to make Robyn's marriage come across as more "equal" to her sister wives' marriages.
"Does TLC believe Robyn & Kody's storyline?" one fan wondered. "I see Kody taking the heat FOR Robyn as if he already KNEW that Robyn was going to come off as selfish…Kody can't keep his story straight."
Another fan argued in the same vein, "Kody and Robyn are not fooling anyone. Robyn is still the favorite and still catered to. She gets whatever she wants. There is no real argument there."