'Sister Wives': Did Robyn Have a Freudian Slip Talking About Her Family? Fans Think So
Many 'Sister Wives' fans think that Robyn had a Freudian slip, which shows how she really feels about the family.
On the Jan 9 episode of Sister Wives, Meri Brown finally comes over to Robyn Brown's house to visit her children since the start of the coronavirus (COVID-19) pandemic. However, Robyn accidentally refers to her children as "our family" and corrects herself by saying, "my part of the family." Many Sister Wives fans think this could be a Freudian slip on Robyn's part.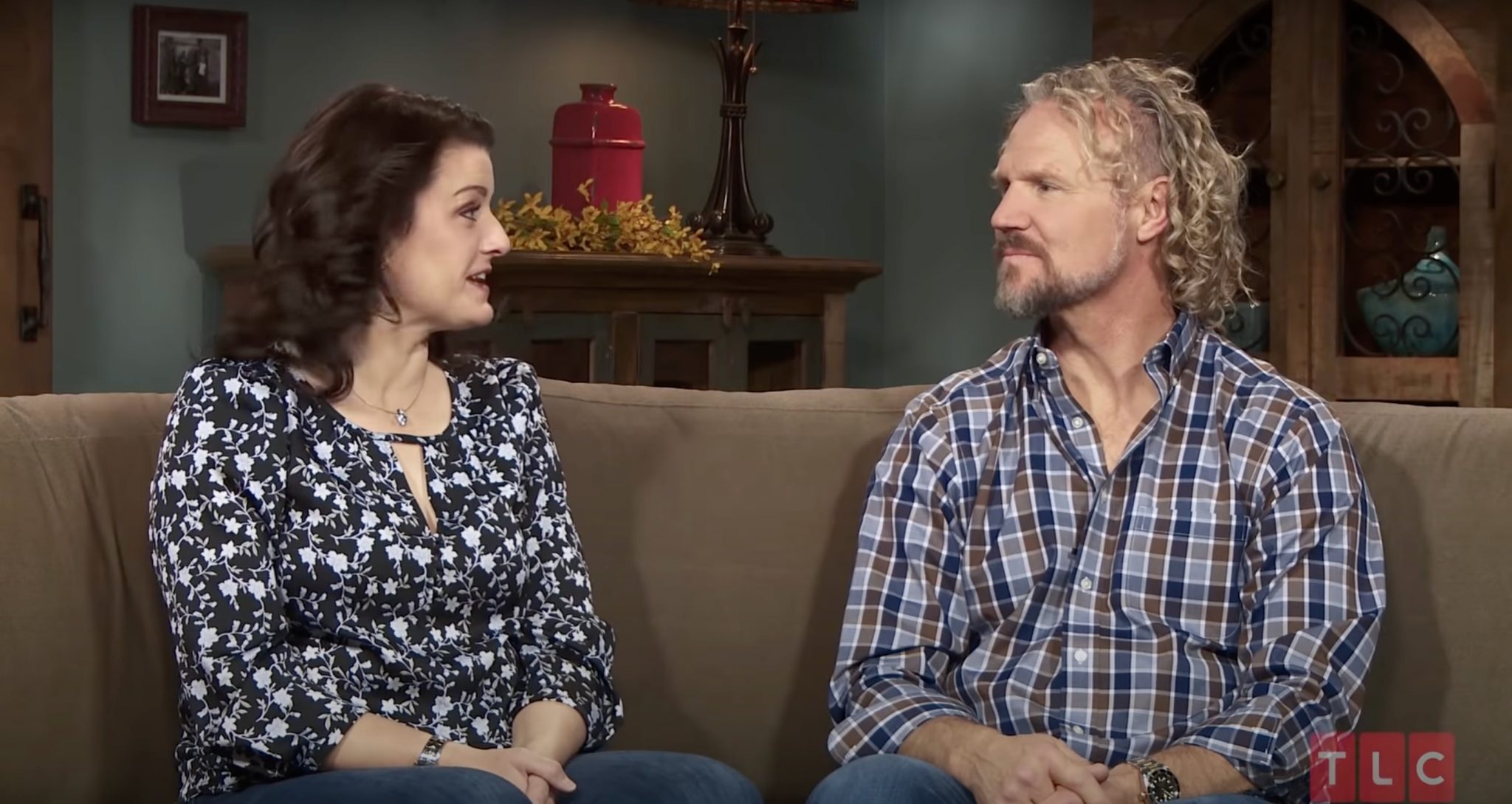 Meri comes over to visit Robyn's children for the first time during the pandemic
On the latest episode of Sister Wives, Meri finally gets the go-ahead to visit Robyn's house after nearly nine months without contact.
Robyn says, "Meri and I have been counting down the days when she came come over to my house." Meri says, "I'm going to see the kiddos. I'm so excited." Check out the clip below (via Instagram):
When Meri knocked on Robyn's door, the kids were confused. Since the lockdown, they've not had contact with anyone outside the family and the nanny. So, they didn't know if they were allowed to open the door. Dayton asks, "Can I let her in?" Solomon asks, "Can I touch her?"
When Meri finally hugs the youngest Brown children, tears start flowing. All five of Robyn's children give Meri a group hug and become emotional.
Does Robyn have a Freudian Slip talking about her family?
Robyn tells the cameras, "We're very affectionate, and it's a really big deal that we are able to hug and touch someone else. It's been hard for them, but they've had a good attitude."
Then Robyn says, "So we've been very, very careful through this whole pandemic." She reveals that her children "haven't really been around a lot of anybody else besides just us, our family." She quickly corrects herself, "My part of the family."
'Sister Wives' fans think Robyn accidentally spoke her mind
Many Sister Wives fans caught the slip-up and thought it was telling of the situation. Robyn referring to her children as "our family," then quickly correcting herself, saying, "my part of the family," shows that she thinks her family is the only part of the family that matters.
One fan wrote via Reddit, "No Robyn, we all know you meant 'your family' not 'our family.'" Another fan commented, "Lol, she totally outed herself on that one! Accidentally told the truth for once."
Could it be a Freudian slip? One Sister Wives fan thinks so. They wrote, "Really telling Freudian slip here."
The dynamic between the Brown family has become more separate and toxic as season 16 of Sister Wives goes on. Fans will have to keep watching to find out if the family will get all together for Christmas. Sister Wives airs Sundays on TLC and discovery+.