'Sister Wives' Season 16: Christine Brown Says Husband Kody Brown Isn't Even Her 'Friend'
On the Dec 5 episode of Sister Wives, Christine Brown says her husband, Kody Brown, isn't even her "friend" anymore. Kody attempts to have a heart-to-heart conversation, but Christine doesn't feel like she can open up to him about issues.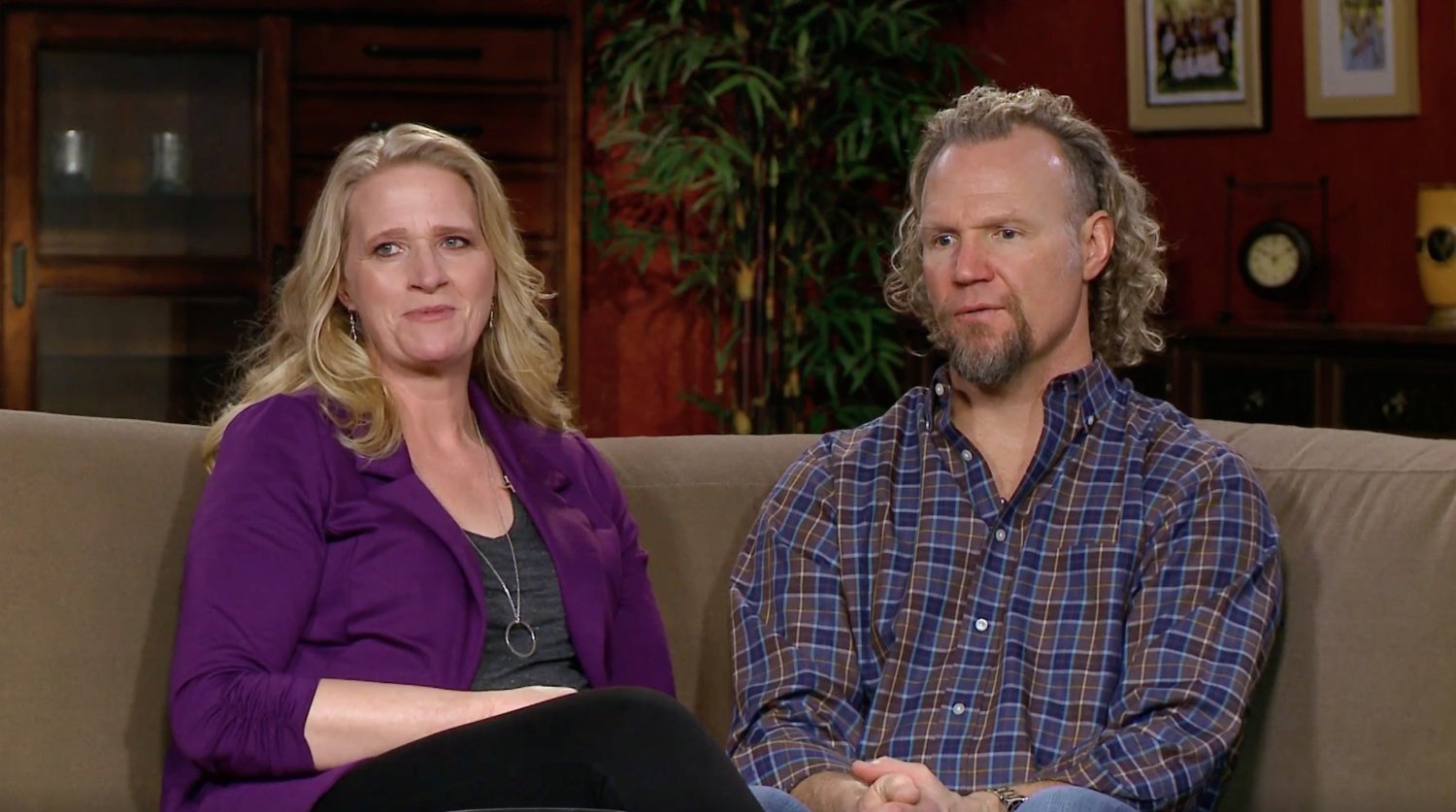 Christine and Kody's marriage in trouble
During this season of Sister Wives, Christine opened up about the state of her marriage. In the first episode of season 16, Christine said that she wouldn't make any "drastic decisions" about her marriage just yet. However, she feels like she's been lacking Kody's support. During the Nov 21 episode, Christine revealed how bad her marriage to Kody has become.
Christine said, "I never wanted to be so estranged and have extremely limited physical contact — not even handholding." She confided, "It's sad. My marriage to Kody is sad." The Sister Wives star said she feels at a "crossroads" in her marriage.
Christine says Kody isn't even her 'friend' at this point in her marriage
On the Dec 5 episode of Sister Wives, Kody brought Christine out to the Coyote Pass property to discuss the whole moving to Utah misunderstanding. However, Kody's apology wasn't received well by Christine. She confided in the cameras, "It's 'cause I don't trust a word that's coming out of his mouth. I don't believe him that he's sorry."
Christine says she's tired of "riding this emotional roller coaster." Meanwhile, Kody feels like he cannot make her happy no matter what he does. She said, "Why would I want to live on the same property with a dysfunctional marriage, where right over there he's got a full functioning marriage?" She said, "If mine and Kody's relationship were better and we both wanted the same type of a relationship that's a full marriage, I could handle staying here a lot easier."
When Kody asked for her to open up, Christine said it wasn't a "safe" conversation for her. She said in the confessional, "Look, he's not even my friend right now. Why would I talk to him about things that are close to my heart if he's not even my friend?"
After 25 years, Christine leaves marriage to Kody
On Nov 2, Kody's 3rd wife, Christine, confirmed that she had left Kody through a statement on Instagram. The post reads: "After more than 25 years together, Kody and I have grown apart, and I have made the difficult decision to leave." The post continues, "We will continue to be a strong presence in each other's lives as we parent our beautiful children and support our wonderful family."
Christine's statement ends: "At this time, we ask for your grace and kindness as we navigate through this state within our family. With love, Christine Brown." The Sister Wives star captioned the post: "Thank you for understanding and compassion!" Christine and Kody have been married spiritually since 1994, when Christine was 22 years old.
Staying in Flagstaff, a deteriorating marriage, and a lack of support appear to be just some of the many reasons why Christine decided to leave. Sister Wives Season 16 continues to provide more insight into the relationship between Christine and Kody. Sister Wives airs Sundays on TLC and discovery+.