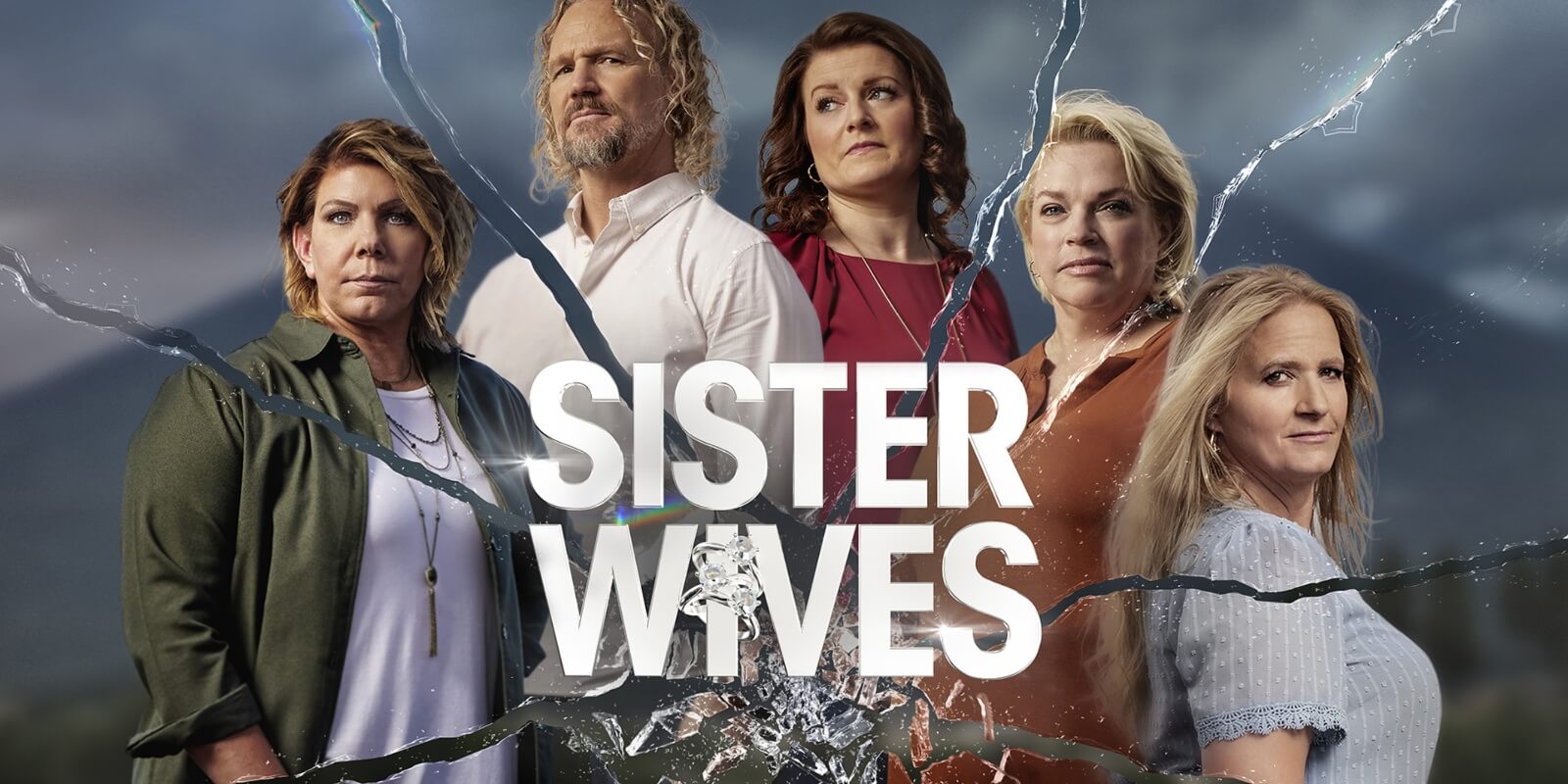 'Sister Wives' Shocking Season 18 Tell-All Will Be 4 Parts: Who's Hosting?
The TLC series will finish out the season with a quartet of episodes which will hopefully address some of viewers biggest questions regarding the Brown family.
The final episode of Sister Wives season 18 aired on November 19. Titled "It's Always Darkest Before Dawn," the last installment of the season featured Meri Brown's official separation from Kody Brown. After 30 years of living polygamy, Kody is officially a one-woman man with Robyn Brown. What secrets will his three ex-wives spill during the four-part Sister Wives tell-all? Who's hosting? Here are the details.
'Sister Wives' season 18 is over, but the tell-all drama is just beginning
During the final episode of Sister Wives season 18, a small text box appeared at the bottom right of the screen. It revealed that the series would begin airing tell-all episodes beginning November 26.
Historically, the tell-all episodes were one installment where Kody, Meri, Janelle, Christine, and Robyn Brown would sit down with the show host and discuss the details of the season. However, during the last two seasons, there has been more than one episode where the Browns rehashed the season separately.
The host of season 16 and 17 tell-alls was newswoman Sukanya Krishnan. She will be returning for season 18's installment.
Following fans' criticism that she is too soft on the Brown family members, particularly Kody, in her questioning, Krishnan responded on X, "I'm still here. You didn't run me off."
She continued, "Trust me, no one is bullying me. It's more about what they say. So just watch and listen. It's really an objective take on their plural marriage."
Krishnan was seen during a teaser trailer for the quartet of episodes that aired after season 18's finale. There, she sits alongside each of the Brown women separately: Meri, Janelle, Christine, Robyn, and Kody Brown.
The teaser appears to be filled with the drama that Sister Wives fans have come to expect during these concluding episodes. Here's what we know so far.
The tell-all teaser features no-holds-barred commentary
The Sister Wives tell-all teaser aired at the tail end of season 18's finale. There promises to be some juicy tidbits revealed during the quartet of episodes.
Kody Brown tells Sukanya Krishnan that he "never wants to talk to Janelle [Brown] again." The edited teaser features Robyn Brown crying as she tells the host she doesn't know how to "let this go."
Following, Robyn adds to her statement, telling Krishnan, "This isn't me just being dramatic. Thank you, Christine."
Christine Brown is seen answering a question posed by the host by claiming, "Sorry, I'm gonna be nice," before changing her mind: "No, I'm not." Kody's former second wife, Janelle, appears to respond to a question about Kody, stating, "Well, Kody can speak for himself. He's a grown-a** man."
Finally, Kody accuses Christine and Janelle of "trash-talking" him because he's "guilty of not loving them." Consequently, Christine brings her new husband, David Woolley, to the set, introducing him to Sister Wives viewers on-camera for the first time, calling him "the love of my life."
'Sister Wives' fans react to the tell-all news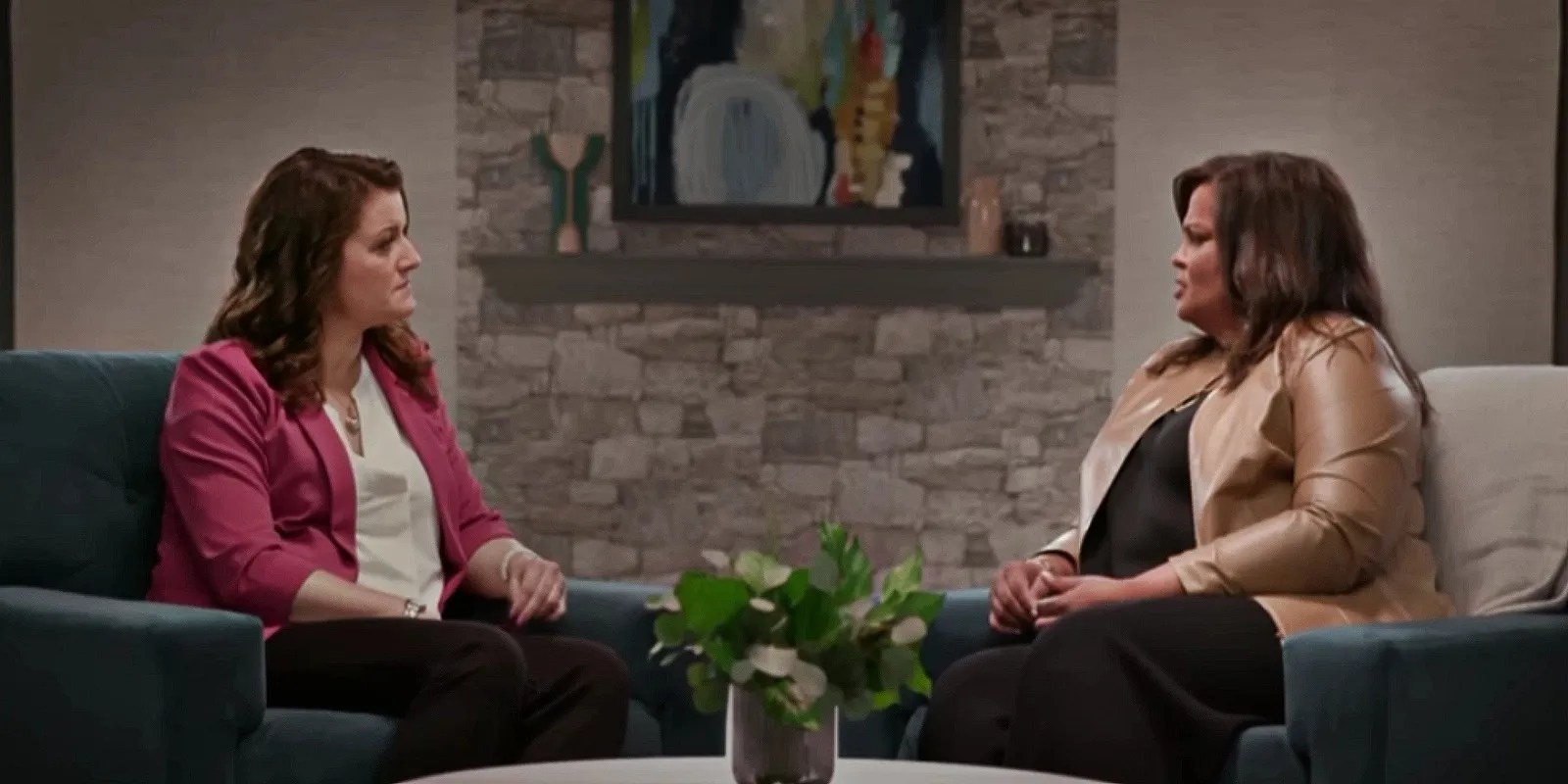 In a Reddit post revealing the tell-all news, Sister Wives fans reacted to news of the four-episode tell-all and Sukanya Krishnan returning as host. They appear divided in their commentary.
"I don't think it matters who the host is. The host only asks the questions the producers insist they ask." one viewer wrote. "In this case, it's 10 times worse because Kody is neighbors and friends with the producer, which is how the show started."
They continued, "He has much more power than the talent would typically have. I'm convinced that's why we don't have group tell-alls anymore. I'm sure Kody told his friend he was unwilling to do them, so he didn't have to do them anymore."
A second fan penned, "The fact that they are all getting separate interviews is also just a bad decision. If they want to get paid, they should all have to come together and answer some questions."
"Hope she's learned from her past mistakes and starts throwing hardball," noted a third Reddit user.
Sister Wives airs Sundays at 10 p.m. EST on TLC. The Tell-All episodes begin on November 26.