'Sister Wives': Some Fans Are Sick of the Show's New Direction
The newest season of TLC's 'Sister Wives' has focused heavily on the Brown family's move from Las Vegas to Flagstaff. Many fans are frustrated by the latest season and wish the show would delve more deeply into other issues.
Fans of TLC's Sister Wives have noticed that the show has taken a major turn in recent years. While early seasons focused much more on the internal dynamics of the family, Kody Brown and his four wives (Meri, Janelle, Christine, and Robyn Brown) have been more focused on moving, houses, and real estate recently.
The Brown family moved from Lehi, Utah, to Las Vegas, Nevada, due to fears of polygamy-related criminal prosecution not long after the show first aired. In 2018, the family moved their many children once again, this time to Flagstaff, Arizona.
After the family's move to Flagstaff, several more moves followed for each of the sister wives. They hopped from rental home to rental home and debated whether to move into one shared home or four separate ones on their property, Coyote Pass.
Since the new Sister Wives season premiered in Jan. 2020, fans have taken to social media to express their frustration and confusion about the show's new direction.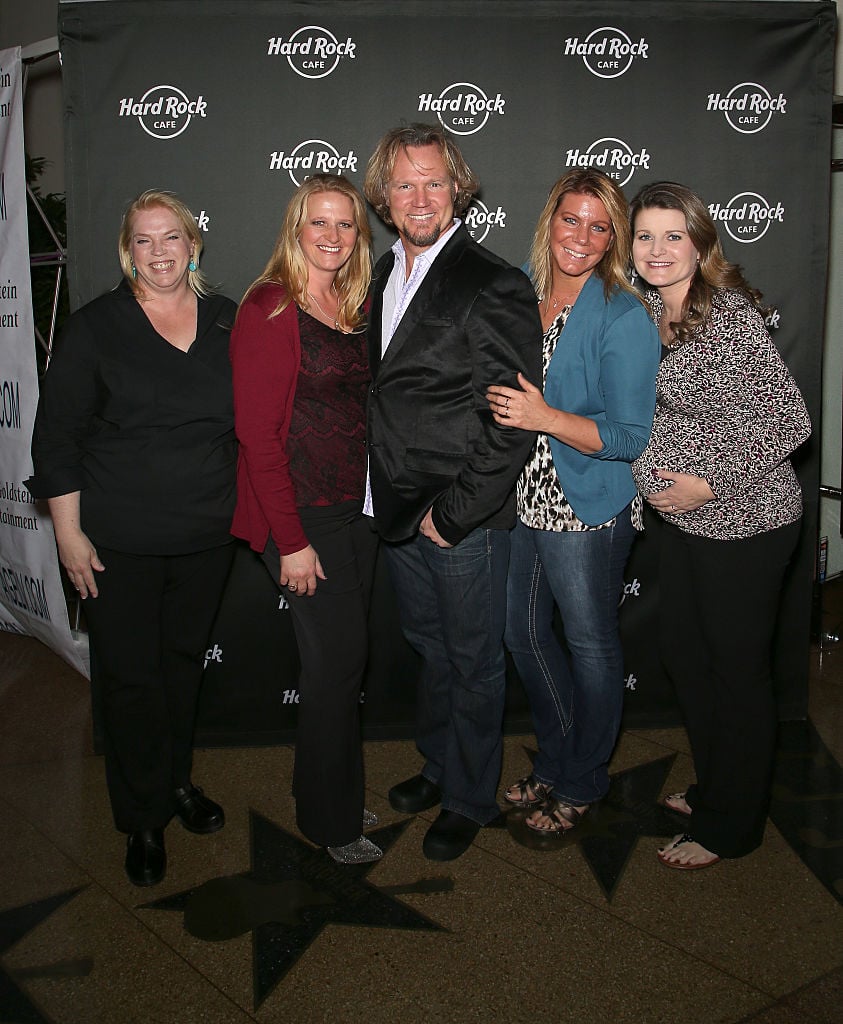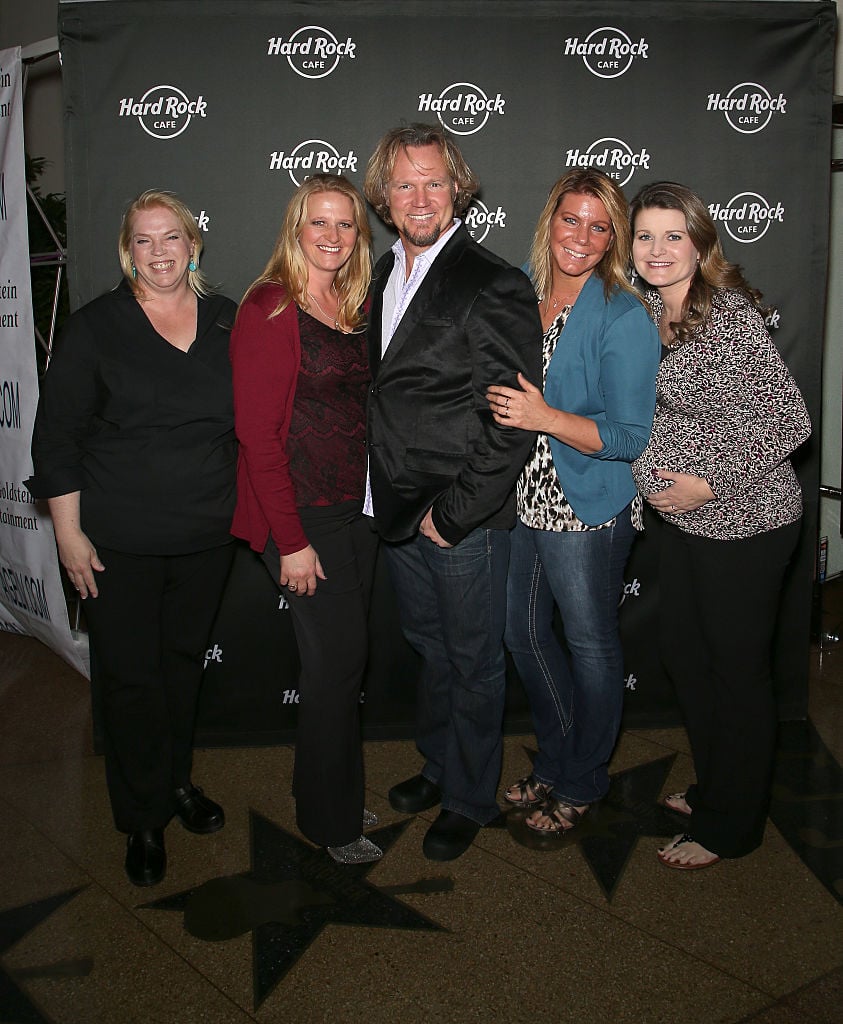 Some fans wonder why this season focuses so much on housing
The 2020 season of Sister Wives has focused primarily on the ins and outs of the Brown family's move to Flagstaff. Many fans wish the show would go back to highlighting Kody's relationship with each of his wives, the wives' relationships with one another, or the family's many children.
"Sister Wives is so boring this season," one fan wrote on Twitter. "I don't care who lives where." Another agreed, writing, "I'm tired of hearing Kody's wives nagging about houses that don't exist. I don't know how he does it."
Several viewers joked that the real estate and property discussions were so constant that the show should move from TLC to HGTV. "With all the constant house talk #sisterwives should just move to hgtv at this point," a viewer wrote.
Many fans want to watch more of the Browns themselves and not their issues with housing and property. "I need y'all to make them talk about their issues with Meri otherwise cancel the show," one Sister Wives viewer declared on Twitter. "I'm tired of hearing about moving to places they can't afford. Give us the real or get us a new family! Oh and I'll take a Meri spinoff but that's it!"
Another fan wondered why the show didn't focused on the Brown kids more often. "Isabel's scoliosis is ongoing so don't know why they don't focus on real issues," they wrote. "To keep talking about building on the property, the 'one home' is dull & fake."
Others think the Browns make irresponsible decisions
Other Sister Wives fans have taken to social media to call out the Browns for their sometimes baffling financial decisions, such as paying multiple mortgages on new homes and making rent payments in Arizona before selling their houses in Nevada.
After Robyn and Kody's fight about renting or buying on the Mar. 8 episode, one Twitter user wrote, "I'll say this for Robyn, it's encouraging to see how quickly she's learned that when it comes to financial decisions (especially buying and selling real estate) don't trust Kody's decision-making skills."
Another fan thought the Browns seemed to be avoiding accountability for their questionable financial choices. "I'm sorry, but I have difficulty feeling bad that you are having financial issues, when you made the decision to get four new homes, while still having four other mortgages to pay," the Twitter user argued. "I don't know anyone who could or would have the means to do that."
'Sister Wives' viewers were taken aback by Robyn and Kody's discussion of 'God's plan' for their home
Some fans were equally baffled by Kody and Robyn's insistence that God had a "plan" for them when it came to renting or buying a home. A few viewers thought this was arrogant and presumptuous of the Browns to imply.
"When did God get a real estate license?" one Twitter user joked. Another wrote sarcastically, "God is Robyn's personal real estate agent now. Not anyone else's, just Robyn's apparently." Yet another joked, "Message from God is look at Zillow."
Some fans wonder why the Browns aren't willing to live in smaller, more inexpensive homes
In addition to Sister Wives fans' confusion over the focus of the show, some critics have called out the Browns for their insistence on living in large, luxury homes. In one episode, the Browns seemed to scoff at the idea of living in a trailer, which offended some viewers.
"Five bedrooms not enough? Say what?!?" one Sister Wives fan wrote after Robyn told Kody she needed five to six bedrooms for her children. "Shared a room with my twin brother for 18 years and it was like 10×10…get over it."
Another agreed, writing, "No one NEEDS a 6 bedroom home. That's ridiculous. It's called sharing a room, what most of us have done growing up."
'Sister Wives' fans have called out the Brown family for putting too much stress on their kids
Other Sister Wives viewers have pointed out how much stress the Browns' kids must be under with all the moves going on. Aurora Brown, Robyn Brown's 17-year-old daughter, even had a panic attack on camera after Kody and Robyn fought about whether they should rent or buy next.
"You chose to move to AZ, thus separating the family and putting them into financial hardship," a Twitter user wrote during the episode. "Then you discussed your adult stress and conflict with the children. So you absolutely DID cause Aurora's panic attack. I don't mean to hate, but come on."
Another Sister Wives fan wrote to Kody, "You don't have control of how life changes affect your kids, but you had control when you chose to uproot & relocate to an unstable & contingent housing situation. Being upfront is ok, but all the adult details are too much."