'Sister Wives': Some Fans Say the Browns' Mobile Home Comments Were 'Degrading'
Kody Brown and his four wives got yet more bad news about their move to Flagstaff on the Feb. 23 episode of TLC's 'Sister Wives,' 'Doubting Polygamy.' The conversation that ensued about trailers and mobile homes offended many fans, who took to Twitter in response.
The polygamous Brown family has been in a nonstop tug of war over living space, rentals, and real estate since the 2020 season of TLC's Sister Wives began.
The Browns moved from their four homes in Las Vegas to Flagstaff, Arizona, only to struggle with constant moves to various rentals, difficulty in selling their Vegas homes, and disagreements over building one home or several on Coyote Pass, their new land. They finally decided to build four separate homes, but their housing challenges weren't over.
On the Feb. 23 episode, "Doubting Polygamy," Kody Brown and his fourth wife Robyn Brown delivered bad news to Kody's other three wives, Meri, Janelle, and Christine Brown. The conversation that ensued around mobile homes and the possibility of temporary trailers left a bad taste in some Sister Wives fans' mouths, leading them to call the family "snobby" and "prissy."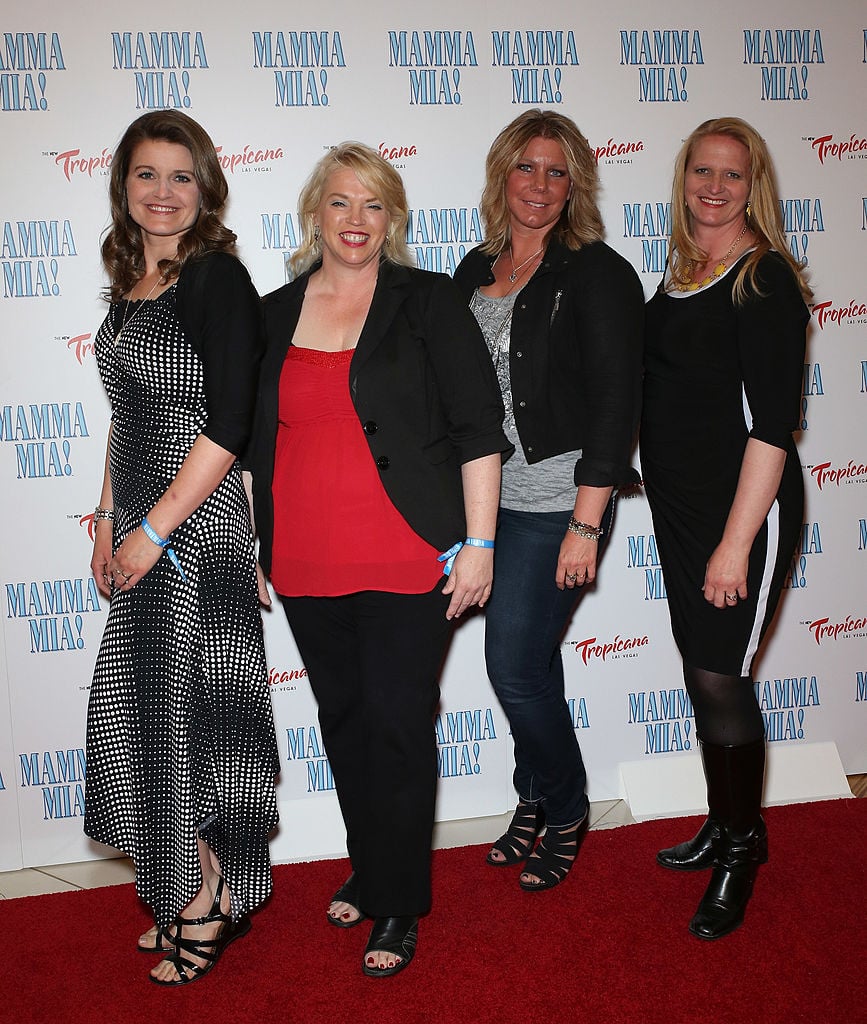 Kody suggested building temporary trailers on the Browns' land in Arizona
On the latest episode, Kody's fourth wife Robyn announced that, although her home in Las Vegas had finally been sold, she was going to have to move yet again into a new Flagstaff rental. The owners had decided to sell the house, leaving them high and dry.
Kody and Robyn said they were mentally and emotionally exhausted by the series of moves and the toll of multiple rent and mortgage bills each month. "This is super, super bad news. I am beside myself and I don't really know what to do here," Robyn told TLC producers.
She added that the Sister Wives family had only thought they'd be separate in far-flung Arizona rentals for a year. But things weren't working out that way, leaving them feeling hopeless. "We're sitting here with all these mortgages and everything, and everything is just piling up all at once," she lamented, "and it's not happening, so I have to find another rental."
Kody encouraged his four wives to drive over to their sprawling land at Coyote Pass, which he regularly did himself to get out of his "funk."
The Sister Wives patriarch even suggested they build a temporary trailer on the property, to live there while they build the new homes. "I'll tell you what, ladies," Kody proposed. "If they would let us, and I know this sounds gross to you guys, but if they would let us, I'd put a double-wide out there."
Kody's second wife Janelle immediately broke into laughter, but Kody insisted, "Just hear me out! Just while we build so we could live there."
Robyn joked that Kody could live in a trailer if he wanted to live without any of his wives. "Well, if Kody wants to go live in a double-wide trailer out on the property, he's welcome to," she said. "But he'll be alone."
Robyn's sister wives revealed they lived in a trailer together before
Kody's youngest wife suggested there was no way she would ever live in a trailer again, as she did in her first marriage to David Jessop. "Sweetie, I have already lived in a trailer," she said to Kody. "Do you know how cold it gets?"
But Janelle pointed out that Robyn wasn't the only Brown family member to have lived in a mobile home. "No, no, we all lived in trailers," she said.
"I didn't know that you guys had all lived in trailers," Robyn said incredulously.
"When we all were first married, we lived in a three-bedroom trailer," Kody's second wife told her. "A single-wide trailer."
Janelle explained further to Sister Wives producers: "Kody, Meri, myself, and Christine, we all lived in a three-bedroom, single-wide mobile home when we were all first together." She added sarcastically, "That made for really great, fun times, let me tell you. Lots of growth."
Kody's first wife Meri also hinted that things hadn't exactly gone well for the Browns in the trailer. "We were young in our family, in plural marriage, and just trying to figure it out," she said. "There were a lot of good times and a lot of…interesting times."
"We've all lived in trailers," third wife Christine said, agreeing that she wasn't about to do so again. "Been there, done that."
Robyn couldn't believe Kody had lived with all three wives in such close living quarters. "What were they thinking? What was he thinking?" she mused to TLC producers. "I'd be like, 'Are you crazy?' I'd have been like, 'This is nuts. This doesn't work.'"
Some 'Sister Wives' fans were offended by the Browns' comments about trailers
Robyn tweeted about the scene during the episode, writing, "I sold my house in Vegas and then I was told right afterwards that I was going to have move out of my rental. Seriously horrible news for us."
But not every fan was ready to extend sympathy to Robyn's flight. In fact, many viewers flooded her comments to push back against all four sister wives' negative remarks about trailers. Many Sister Wives viewers took offense to their laughter and jokes about mobile homes.
"I am a loyal fan of Sister Wives," one Twitter user commented, "but watching all of you tonight put down and degrade manufactured homes and those who live in them was disgusting. I happen to live in a beautiful manufactured home in a gorgeous country setting. I won't be watching again."
Another critic agreed, writing to Robyn, "I'm sorry you have to move, but saying awful things about double wides is not nice. You act like a Princess and that's not cool." Other fans called the wives' comments "spoiled" and "snobby."
Yet another Sister Wives viewer pointed out that many fans of the show likely lived in mobile homes and suggested that the Browns thought they were too good to stay in trailers anymore. "To say the things you did about mobile homes was disgusting," the Twitter user wrote, "and I'm sure you offended so many who watch the show."